Canadian Government Aims For Single Email System
Canadian Government Aims For Single Email System
Shared Services Canada cuts costs and improves efficiency by consolidating basic IT services across much of the Canadian federal government.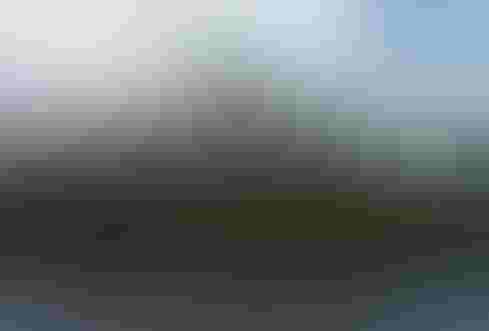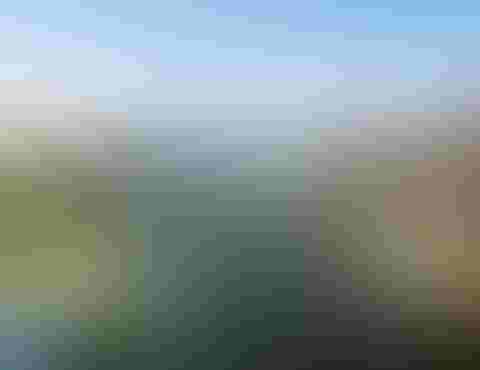 Internet Of Things: 8 Cost-Cutting Ideas For Government
Internet Of Things: 8 Cost-Cutting Ideas For Government (Click image for larger view and slideshow.)
The promise of public sector IT savings and improved efficiency that's driving the US government toward a shared IT services model has fanned similar initiatives in Canada -- and in some cases, Canadian efforts are outpacing their US counterparts.
In the US, shared services could save up to one third of the roughly $80 billion the US government spends annually on IT, by consolidating datacenters, email, and other IT systems, according to a recent survey of US government officials by MeriTalk, a public-private government IT group.
Canada is pursuing a similar goal on a smaller scale. Shared Services Canada (SSC), established in 2011, aims to consolidate email, datacenters, and network services across the federal government.
[Here's how the Navy plans to trim $1.5 billion from IT: Navy Eyes Cloud Storage.]
In 2011, the Canadian government had more than 100 email systems, 300 datacenters, and more than 3,000 network services. The Public Works and Government Services (PWGS) ministry created SSC to move to one email system, reduce the overall number of datacenters from 300 to less than 20, and streamline electronic networks in 43 departments, according to a PWGS spokesperson.
The consolidated Government of Canada email system is expected to be in place by the end of the 2014 to 2015 fiscal year, replacing 63 legacy systems, the spokesperson said.
The PWGS ministry will also consolidate procurement of workplace technology, including both hardware and software, and provide security for the IT infrastructure. Canada currently employs approximately 263,000 civil servants, according to government figures, representing about a tenth the size of the US government's workforce.
"Savings were at the heart of the mandate given to SSC two years ago," said PWGS Minister Rona Ambrose in her most recent progress report.
The Canadian Forces Base Borden Data Centre will be ready for production use in the 2014 to 2015 fiscal year. Shared Services Canada will procure a second datacenter near Borden as a backup and two additional government-wide datacenters are being planned. The datacenter program includes provisioning, technical support, and certification for the hosting of day-to-day enterprise operations, and production applications and database computing environments, including web applications.
Shared Services will rationalize and consolidate network services for partner departments and implement network and telecommunications services as a single enterprise. The result, according to officials, should lead to improved efficiencies and enable SSC to handle an increased volume of enterprise data. It should also help support anticipated increases in the use of videoconferencing services and VoIP technology.
SSC will establish a consolidated Security Operations Centre to provide 24/7 coverage across its infrastructure, and the government will use an enterprise approach to procuring security software. By standardizing and consolidating the network's infrastructure, SSC officials expect to see greater efficiencies, reduced operating costs, and stronger IT security across departments.
These security efforts reflect a larger national cybersecurity strategy launched by Canada last year. SSC will be working with Communications Security Establishment Canada to identify standards and opportunities for infrastructure protection, and is validating disaster recovery capabilities for mission critical systems operated by SSC.
The Canadians appear to have sidestepped the difficulties US administration officials have faced trying to consolidate US government datacenters. Beginning with the Federal Data Center Consolidation Initiative, launched in 2010, the administration set out to reverse a proliferation of federal datacenters, which had increased from 432 in 1998 to more than 7,000 in 2013. More than 400 datacenters have since been shut down. But the government's most recent goal of closing 1,253 datacenters by the end of 2015 remained in question, according to the Government Accountability Office's latest assessment, which last year indicated only 968 candidates for shuttering had been identified.
Reasons for why it has been so difficult to shut down and share datacenters in the US government vary. In some instances, datacenters are funded through program budgets outside the reach of IT executives; in others, closing a datacenter threatens job cuts and encounters political headwinds. While budget cuts and the availability of cloud services have given US agencies a new reason to reduce datacenters, the government's complex system of appropriations has made it much harder for US officials to fund a smaller number of centralized datacenters, or cut off funding that keeps many agency datacenters alive.
Moving email to the cloud has lowered IT costs and improved efficiency. Find out what federal agencies can learn from early adopters. Also in the The Great Email Migration issue of InformationWeek Government: Lessons from a successful government data site. (Free registration required.)
Never Miss a Beat: Get a snapshot of the issues affecting the IT industry straight to your inbox.
You May Also Like
---