Career Advice: Make the Most of Mentors
Career Advice: Make the Most of Mentors
Executives and entrepreneurs offer advice about finding mentors, creating mentor programs, and giving back.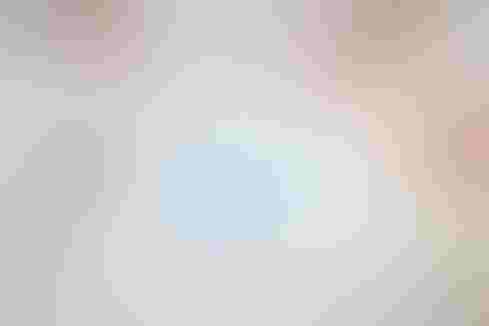 Image: tumsasedgars - stock.adobe.com
When the calendar hits January 1, some people start going to the gym or eating healthier diets. Some focus on making changes in their careers. If you are looking for a New Year resolution that will help you improve your career prospects, you may want to consider mentorship -- either finding a mentor for yourself or becoming a mentor for someone else.
Mentors can illuminate the path for you to take in your job search, give you advice when you are facing a difficult choice, or help connect you to someone who can help. Or, if you are further along in your career, being a mentor can provide a way to give back to some of the less experienced people in your organization or community.
InformationWeek has pulled together advice from a couple of executive panel discussions presented at this month's National Retail Federation Big Show in New York, featuring executives and entrepreneurs talking about mentors and how they can help.
Whether you are in management, the executive ranks, or an individual contributor, here are some insights to help you navigate mentorship to boost your career in 2019.
Learning is priority one
Jill Braff, the new president of digital media startup Brit + Co, who joined the company after serving as GM of Ellen Digital Ventures, recommended that those just launching their careers focus on factors beyond job description and salary. It's really who you are working with and who you are working for. You should focus on what you can learn from that job.
"My first boss told me to read everything and listen in on all conversations and ask all sorts of questions," she said.
The more the merrier
Shelley Bransten, a corporate VP at Microsoft for retail and consumer goods, and a former executive at Salesforce, Williams-Sonoma, and Gap, said that her experience with having mentors has been more fluid. She likened it to having a personal board of directors. That was particularly important when Bransten made significant moves in her career, for instance, moving from her retail roots at Williams-Sonoma and Gap to technology companies Salesforce and Microsoft.
"When I made the jump from retail to technology, and all of the sudden I was in this world where I didn't understand the language people were speaking, I didn't understand the decisions I needed to make." Bransten created her personal board that included members such as "the person who is going to explain the technology to me" and "the person who is going to tell me what to wear to the meeting."
Susan Feldman, founder of In the Groove and the founder behind One Kings Lane, said that a mentor doesn't ever have to be about just one person. Instead, you should think about mentorship as more of a dynamic process.
"Depending on where you are at in your career and what you are focusing on, different people can be helpful," Feldman said. "It's not just about one person…[Throughout your career] It's important to continue to network and talk to people."
Michelle Garvey, CIO and EVP at J.Crew, said that even among your personal board of directors, consider giving those members term limits. "Yes, everybody gets one vote, but you know in your heart that some people shouldn't have that vote," Garvey said. Sometimes you may find that your mentor/board member has a personal bias when it comes to a particular issue "and you have to not listen to that person."
Is your mentor doing a good job?
How do you know if your mentor is doing a good job? Mentors should be people who tell you the truth and who put you into uncomfortable situations to help you grow. Mentors don't tell you what you already know.
Garvey told the story of how after she had advanced quickly to lead IT organizations and took similar jobs, one after the other. Her mentor, who worked in a different area of the company said to her that she'd done a great job, but that she was maybe too comfortable. The mentor questioned whether the job still was a fit for Garvey. So Garvey took the challenge and cut her own payroll.
Mentors' jobs are to "afflict the comfortable and comfort the afflicted," Garvey said.  
Formal mentorship programs
Does your company have a formal mentorship program? Garvey recommends that for companies that put these programs in place, it's important to get specific about the purpose of the program and define goals. There must be a clarity of expectations on both sides of the program, according to Garvey, because otherwise it can turn into a waste of time for all the participants.
Never Miss a Beat: Get a snapshot of the issues affecting the IT industry straight to your inbox.
You May Also Like
---