CDOs: Right For Healthcare C-Suite?
CDOs: Right For Healthcare C-Suite?
With the rise of data and the increasing importance of how it's handled, chief data officers have become a popular addition across industries. Healthcare organizations need CDOs just as much, say experts.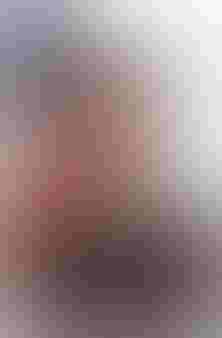 Niall Brennan, CDO of CMS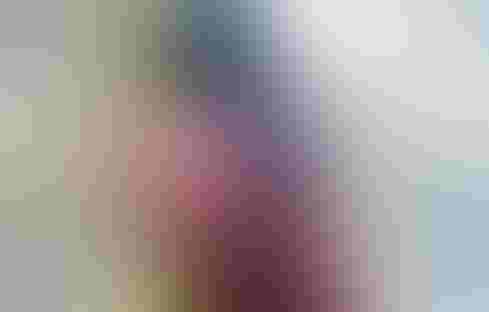 IBM Brings Open Data Tech To Ebola Fight
IBM Brings Open Data Tech To Ebola Fight (Click image for larger view and slideshow.)
As more healthcare systems, pharmaceutical companies, and accountable care organizations (ACOs) rely on data for everything from improving care to enhancing revenue collection and conducting research, they're also tasked with protecting information's privacy and integrity. That responsibility can, of course, fall under the jurisdiction of the chief security officer, among other executives. But a growing number of organizations have carved out room at the boardroom table for a chief data officer.
CMS made healthcare headlines when it named Niall Brennan its first CDO in November. Like Wells Fargo Bank, the cities of San Diego and Los Angeles, Sephora, McDonalds, and the Department of Transportation, CMS recognized it needed an executive dedicated to oversee data collection and dissemination in a world of big, better, and more information.
So should your healthcare organization add a CDO its C-level roster?
Perhaps.
Seventeen percent of CEOs expected to name or hire a CDO by the end of 2014 and by next year, one-fourth of organizations will have a CDO, according to Gartner. The position is most widely found in regulated industries, as well as government and media, said Debra Logan, research vice president and Gartner fellow, earlier this year. Although banking, government, and insurance led CDO adoption, advertising began hiring CDOs in 2013, she said. Chief data officers are an obvious fit for healthcare, a market enmeshed in data, privacy, security, and regulations -- and where there is the opportunity to transform multi-sourced information into an invaluable resource for improved care, enhanced profitability, increased engagement, and more focused research.
[Who is doing more about software interoperability -- healthcare vendors or the government? Read Healthcare Interoperability: Who's The Tortoise?]
CMS CDO Brennan, who has been on the job for about a month, has the chance to blaze a new trail at the CMS and the recently created Office of Enterprise Data and Analytics (OEDA).
"The chief data officer role is necessary because the Centers for Medicare and Medicaid Services is the nation's largest payor. As such, CMS administers a large set of data on the nation's behalf. This data includes information on hospitals, providers, labs, payments (for healthcare services, as well as other services such as meaningful use attestation), etc.," HIMSS' vice president of government relations Tom Leary told InformationWeek. "Curating this data, and making it more available for use, both by CMS in improving its core mission and by the nation, has the opportunity to provide tremendous benefits. For example, Freedom of Information and public CMS releases on payment data show broad differences in policy for medication use and outcomes. Such data, when made more available, can help in our mission of better care, better health, at lower total cost to the taxpayer."
The ideal healthcare CDO combines at least 10 years of industry expertise with a decade or more of experience in data, according to IBM Big Data Hub. This individual melds strong communication skills with strategic thinking capabilities and a high-level understanding of technology, and is someone who can and will work closely with the CIO, CFO, and CEO.
But why would a healthcare organization want yet another C-level executive, especially when data -- a resource spread throughout an organization -- already might fall under multiple departmental or executive responsibilities?
That dispersement and lack of centralized control is one primary reason organizations should name a CDO, wrote Thornton May of the IT Futurist Academy in Forbes. Often, healthcare systems use multiple software applications, storage solutions, and technologies to collect, store, and share data. Lack of a centralized approach is expensive, risky, and weakens providers' ability to compete.
By naming a top-level executive to spearhead all things data, healthcare organizations can proactively embrace their existing information and new analytics or big data capabilities, placing them on or near the forefront.
CDOs also could play a role in larger initiatives. In Brennan's case, he should be involved in CMS' interoperability initiatives, said Leary.
"CMS is the holder of the nationwide provider directory, which they administer for payment purposes. Making that provider directory more broadly available, and augmenting it with interoperability addressing information, such as direct address, would be highly useful," he said. "In addition, CMS already credentials providers and organizations. Making that credentialing available for broader use for identity and trust purposes would also be greatly useful."
That's not to say, of course, that the CIO or chief security officer's role disappears or weakens. Rather, these executives should all work together closely, experts recommend. "CIOs should view the CDO as a peer and partner who can manage data and who has the knowledge, background, and skills to do so, which allows CIOs to focus on the more-than-full-time job that they already have," wrote Gartner.
Many organizations claim data is integral to their success; hiring a CDO demonstrates they truly believe this truism.
The owners of electronic health records aren't necessarily the patients. How much control should they have? Get the new Who Owns Patient Data? issue of InformationWeek Healthcare today.
Never Miss a Beat: Get a snapshot of the issues affecting the IT industry straight to your inbox.
You May Also Like
---