CES 2015: Big Data A Quiet Star
CES 2015: Big Data A Quiet Star
Big data is the underlying big story at CES 2015, as we see a flood of Internet-connected devices loaded with data sensors.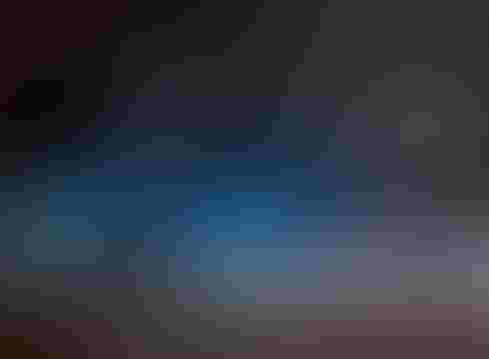 Connected cars are just one vehicle for big data. (Image: 2014 Toyota exhibit, Consumer Electronics Association.)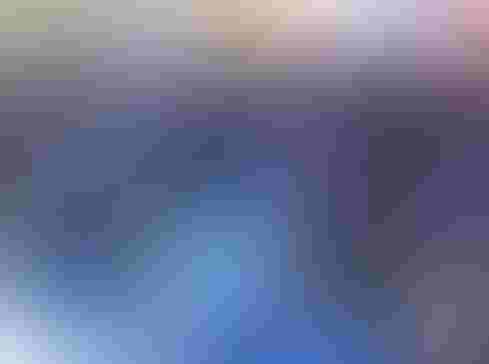 CES 2015 Preview: 8 Hot Trends
CES 2015 Preview: 8 Hot Trends (Click image for larger view and slideshow.)
At first glance the consumer electronic industry's annual gadget fest might not seem to have a lot in common with big data. After all, what does CES have to do with the obscure world of collecting, organizing, and analyzing vast streams of numbers?
But CES 2015 is all about big data -- if indirectly -- because this year's overarching theme is the convergence of gadgets, sensors, and wireless networks into the Internet of Things (or, if you prefer, the Internet of Everything). In short, it's about packing consumer gadgets with sensors, connecting these devices to the Internet, and analyzing the data they generate.  
In a Sunday pre-show presentation, the Consumer Electronics Association's chief economist Shawn Dubravac outlined how falling costs of key technologies, including a mix of low-cost sensors, digital cameras, 3D printers, drones, and wireless network protocols, are coming together to enable information-sharing on an epic scale, something not feasible a few years ago.
[Smartphones are great, but they could be better. Read 5 Smartphone Wishes For 2015.]
This "Internet of Me," as Dubravac calls it, is the "third stage of the Internet" where 50 billion connected devices come online, he says. By comparison, there are about 2 billion Internet-connected smartphones today.
This explosion of data-sharing devices presents many challenges, of course, particularly those involving potentially sensitive medical data culled from health-oriented wearables and sensors.  In addition to unresolved security and privacy issues, there's the thorny question of who owns the data generated by these devices. 
In his new book, Digital Destiny: How the New Age of Data Will Transform the Way We Work, Live, and Communicate (Regnery Publishing, 2015), Dubravac details the driving forces behind the Internet of Things. In chapter 4, "The Sensorization of Objects," he explains how the commoditization of low-cost sensors is a major catalyst.
Take your smartphone. It has between five and nine sensors inside, depending on the model, writes Dubravac. Hidden inside are a barometer, magnetometer, gyroscope, accelerometer, motion coprocessor, and sensors that measure temperature, humidity, ambient light, proximity, and sound.
"How much do you think all that high tech costs? The costs of all the sensors add up to under $5. Some obviously are more expensive than others, but the cheapest can be bought for as little as $0.07," Dubravac writes.
In other words, it's now dirt-cheap to embed sensors. The result is a variety of IoT-enabled consumer devices, including basketballs, weight scales, pacifiers, and even crockpots.    
The IoT revolution is an example of what Dubravac calls "fragmented innovation," one where the  economics of cheap technology has enabled data sharing to migrate from mass-market digital devices -- primarily PCs, smartphones, tablets -- to a growing assortment of products in highly fragmented consumer, business, and industrial markets.
Dubravac, in his CES speech, listed several big data questions for 2015, including:
-- What should we digitize next?
-- How should we provide connectivity to these devices?
-- Where should we embed and deploy sensors?
Trial and error will likely provide much of the guidance here, as manufacturers learn from the inevitable failures that come with early adoption of new technologies.
So what's really promising?
Driverless cars will be one of the IoT's most successful efforts, making their first appearance in cities within 10 years, predicts Dubravac. Connected vehicles will bring "a significant, if not total, decline of traffic and gridlock. Cars will move in unison with each other. As the human element is removed, so too are many of the barriers between data and decision," he writes.
Data collection on a massive scale is kind of cool, but it also begs the question: Once all of this information is digitized, processed, and analyzed, how does it help us?
Apply now for the 2015 InformationWeek Elite 100, which recognizes the most innovative users of technology to advance a company's business goals. Winners will be recognized at the InformationWeek Conference, April 27-28, 2015, at the Mandalay Bay in Las Vegas. Application period ends Jan. 16, 2015.
Never Miss a Beat: Get a snapshot of the issues affecting the IT industry straight to your inbox.
You May Also Like
---