CFOs Want to Partner with CIOs to Make Smart Tech Investments
CFOs Want to Partner with CIOs to Make Smart Tech Investments
Greater CIO and CFO alignment in the technology buying process delivers optimized investments that benefit customers, employees, and the bottom line.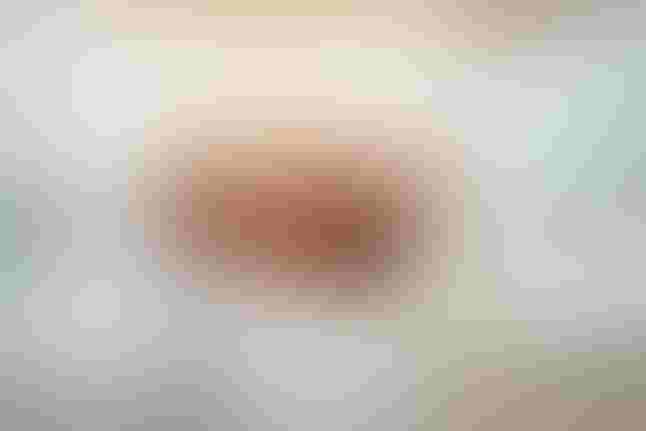 Milan Markovic via Alamy Stock
CFOs need to do more with less, bolster the bottom line, and help everyone in the organization make better use of data. To accomplish all that, they're looking to forge deeper partnerships with CIOs. In fact, according to a recent survey, 84% of CFOs plan to be more involved in technology decisions.
CIOs should welcome this collaboration. They've watched buying decision-making get decentralized, with individual business units gaining more budget autonomy. That had some upsides, including strong departmental commitment to their chosen tech and some innovative early return on investment. However, I hear from many leaders who are finding that a distributed approach to technology adoption has downsides, too -- notably overspending, integration challenges that block collaboration, and security issues.
CIOs are concerned about all three.
When each business problem is solved in a technology vacuum with a new point solution, the result is a "hairball" and a complex tech stack that's expensive to maintain and incredibly hard to integrate. Data becomes inaccessible and can't be used to generate insights across the business as a whole.
Bottom line: Unvetted, opportunistic investments negatively impact operations and disrupt productivity. But together, CFOs and CIOs can improve the situation without stifling innovation.
Disconnected Systems, Negative Outcomes
CFOs are particularly concerned about negative impacts on the customer experience and employee productivity. For example, when customers are shopping on an ecommerce website, they expect an accurate view of available inventory and anticipated delivery times. On the back end, sales teams want similar integration with views of customer history, inventory on hand, and expected delivery times from within their CRM system to serve customers better and close deals faster.  
Unfortunately, when the production, marketing, inventory, and sales teams are using a variety of systems that do not communicate, it's impossible to have a single, real-time view of product availability. That hurts the customer and employee experiences. Many times, IT teams are asked to address the problem by creating complex, fragile, often manual workarounds to sync data. That synchronization process typically requires downloading and uploading data into spreadsheets, transforming it for each system, and then reloading it.
CIOs understand this is time-consuming and error-prone, not to mention that it rules out analyzing data in real-time. That frustrates employees and customers alike.
This is also expensive and doesn't scale.
CFOs and CIOs have the same goal: Build a successful, data-driven business underpinned with technology that supports employee productivity and keeps customers happy. Automation, integration, and real-time information access are key to achieving this outcome.
Show Us the Integration
As companies consider new tech investments, CIOs and CFOs must sit down with department leaders and ask a few standard questions:
How does the proposed new system fit within the current technology stack?

Will it facilitate easy, timely, collaborative data analysis or will it create competing silos of data?

Does it automate work -- or just shift work to IT and other employees?

How will it help us improve the customer experience?

Is it aligned with our security standards?

Do we already own tech that provides the same functionality? And if not, could one of our existing vendor partners supply what we need?
When IT leaders are removed from technology buying decisions, these questions are rarely considered.
From the POV of the CFOs I talk to, a complex technology stack with narrowly scoped systems is expensive to maintain in terms of both licensing and IT labor resources. Each system requires unique training and ongoing support and maintenance. And you won't get the benefits of purchasing from one or two vendors that deliver integrated systems that serve a variety of departmental needs.
When CFOs and CIOs collaborate to optimize IT investments, they generally start by weeding out expensive and isolated point solutions. They look to provide a centralized system to collect and organize data across departments. An enterprise resource planning (ERP) system can provide that broad, solid technology foundation.
The ERPs available today benefit CFOs, CIOs, and departmental leads by automating manual processes and providing real-time insights to inform daily operations, as well as financial forecasting and budgeting. Advanced ERP systems may also support manufacturing, supply chain management, sales, human resources management, and other functions, negating the need for those point systems.
CIOs want to rationalize IT spending. CFOs understand the hard and soft costs of inefficiency. Together, they can decide when it pays to pull the plug on systems that cost too much and deliver too little. It may be time to shift that spend to technology that integrates easily, provides clean and accessible data, promotes internal collaboration, offers a holistic view of operations, and delivers a superior user and customer experience.In the survey mentioned above, 100% of CFO respondents said they believe inflation will continue to be the primary issue through 2023, and 78% are looking at cutting costs. Yet 73% of CFOs anticipate an overall increase in IT/tech spending over the next 12 months.
When CIOs work with finance leaders, businesses can have it all -- reduced spending and the visibility and control needed to adapt and thrive. 
Never Miss a Beat: Get a snapshot of the issues affecting the IT industry straight to your inbox.
You May Also Like
---