Children's Hospital Of Philadelphia Embraces Social Collaboration
Children's Hospital Of Philadelphia Embraces Social Collaboration
Social applications based on SharePoint are just beginning to prove their worth in clinical settings. Here's how one hospital uses them to review case studies, share resources, and more.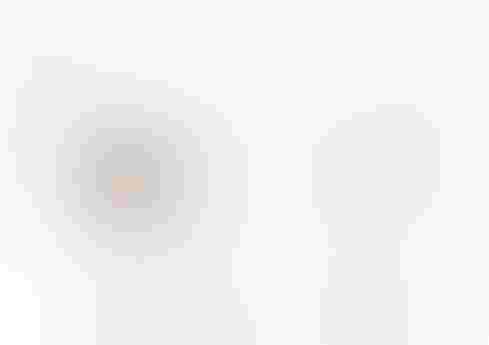 Kristen Culbertson's @chop profile.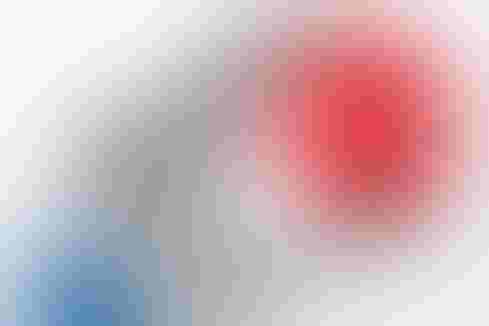 3D Printing Reshapes Healthcare
3D Printing Reshapes Healthcare (Click image for larger view and slideshow.)
When healthcare IT leaders discuss collaboration, they're usually referring to collaboration around electronic health records (EHR) systems, or perhaps (at the cutting edge) data interchange between EHRs at different institutions so physicians can collaborate across the continuum of care. More discussion-oriented social collaboration technologies haven't gained as much of a foothold -- except at a few institutions, like Children's Hospital of Philadelphia.
Kirsten Culbertson, the hospital's manager of digital workforce strategy, was one of ten social business leaders honored at the E2 conference in 2013. InformationWeek recognized her for the work she was doing with Microsoft SharePoint and social collaboration extensions from NewsGator.
NewsGator recently rebranded itself Sitrion, following the acquisition of a company of that name, which expanded its footprint in HR-oriented applications and SAP as well as SharePoint integration. Its old name dated to NewsGator's origin as a creator of RSS newsfeed aggregation software. The product now known as Sitrion Social Workplace remains an important alternative for SharePoint shops that want richer social collaboration than they get with SharePoint alone. While SharePoint does offer some social features, Microsoft has been signaling that its social collaboration platform for the future will be Yammer, the cloud service that Microsoft acquired in 2012.
Culbertson's work stood out partly because she operates in a highly privacy-sensitive industry, giving social collaboration a chance to prove its worth in clinical decision making. The hospital's governance committee considered SharePoint an approved environment even for holding personal health information (PHI) governed by the federal privacy rules in the Health Information Portability and Accountability Act (HIPAA). So far, Culbertson said, the social environment known as "@chop" has been used more for executive blogs, corporate communications, and human resources purposes.
[How does #socbiz scale down? Read Social Collaboration, Small Business Style.]
"We started with our executives because we needed to get buy-in from them first," Culberton said. That led to a series of successful online town hall events, including town halls for nursing, information services, and human resources, where employees could get their questions answered. There are forums where employees can suggest their own ideas as well. "As far as getting buy-in, we have more work to do with clinical groups," she said.
Some of that work, Culbertson explained, is a matter of showing clinicians the possibilities so they can imagine how this form of collaboration could fit into their day-to-day work. They also need to understand that it's not intended as a replacement for the EHR. "We have Epic, and we want to be sure that should be the number one source of truth -- and make sure we're clear that if people are putting PHI in SharePoint they're only doing it as a supplement to that record."
So far, the most successful application for improving clinical practices within the hospital revolves around reviewing case studies, Culberton said. For example, a wound care group within the hospital established an internal Wound of the Week blog. "It's used as a training tool, where they're able to get responses like guesses about what the wound is and how it should be treated, with follow-up a week later from the lead wound care specialist, who will post the correct answer," she explained.
In a few other cases, clinical workers have adopted SharePoint lists -- a basic shared data structure available on the platform -- to track patients scheduled for transfer between units or physicians assigned to rooms within a clinic. "What we are looking for with @chop are places we can add value," Culbertson said.
One of the most enthusiastic clinical adopters of online collaboration has been Melissa C. McLoone, a nursing supervisor Culbertson describes as "years ahead of us" in her applications -- even though they are running on an older SharePoint 2007 installation that lacks the social bells and whistles.
"There's absolutely nothing written into my job description that says I should know how to maintain a SharePoint site," McLoone said in an interview. When she speaks with others at the hospital, she keeps reiterating that she has no IT background. "This is something people can teach themselves -- it's supposed to be collaborative software."
McLoone enrolled in an internal training class the hospital offered on SharePoint administration because she was frustrated by the available options for sharing information about standard procedures as well as reference and educational documents. At the time, the options consisted of shared network drives, which were awkward to use because nurses were rarely in one place long enough to log into a computer -- and paper binders. "We had lots of great binders, let me tell you!" she said. "That frustrated me because obviously I had been using technology in other parts of my life."
As long as these documents were on paper, McLoone added, it was very difficult to update them frequently or get collaboration going on them. In addition to the binders full of procedures, there were documents sitting in file folders for people to take. "And then someone would take the last one and it was always, 'What do we do now, who has a copy of this?'"
Moving documents into a Web portal eliminated those inefficiencies. McLoone also pushed to get more of the "unwritten rules" of the nursing unit documented so nurses and other personnel assigned to the group could get up to speed more quickly. She tried to avoid duplicating information about corporate policies, instead linking to the documents in other portals. In addition, she created some basic SharePoint applications based on lists. For example, one the nursing staff periodically updates to track which patients have been assigned to the unit and which ones have been discharged. Ideally, that might be updated automatically based on admission, discharge, and transfer notifications from Epic, McLoone said, but for now it's an improvement over tracking those lists on paper.
Since her initial training, McLoone said she has figured out how to do whatever she needed to accomplish on SharePoint mostly on her own. She did take a second class on how to upgrade to SharePoint 2010, but that upgrade never happened because the IT staff was already looking forward to moving to SharePoint 2013. Now, she suspects, they're a little afraid of migrating to 2013 and the work that could be involved in porting the all content she has created.
Once she makes the leap, McLoone looks forward to tapping the more social features of the platform Culbertson has been nurturing -- provided that she will still be able to filter down the social hubbub to the information most relevant to getting work done.
Culbertson said broader use of the SharePoint 2013 environment is intertwined with an update to the hospital's Intranet, much of which had been created using static Web pages or an outdated content management system. "But for various reasons, we've had to do this piecemeal," she said.
Also, while SharePoint was approved in the past as an appropriate environment for clinical collaboration, adding the social element does make a difference. As long as collaboration consisted mostly of document sharing on isolated SharePoint sites, those sites benefitted from a certain security by obscurity. "Unless you were a member of a community, you couldn't even see what other communities existed," Culbertson said.
A unified social collaboration makes sharing and content discovery easier, but it also means taking a second look at the protections in place to prevent inappropriate sharing of sensitive information, Culbertson pointed out. "If communities are going to have PHI in them, we'll have to handle them a little differently." At the same time, she added, it helps that security is already built into the current setup.
Download Healthcare IT in the Obamacare Era, the InformationWeek Healthcare digital issue on the impact of new laws and regulations. Modern technology created the opportunity to restructure the healthcare industry around accountable care organizations, but IT priorities are also being driven by the shift.
Never Miss a Beat: Get a snapshot of the issues affecting the IT industry straight to your inbox.
You May Also Like
---