CIO Strategy: Kimberly-Clark's Digital Transformation
CIO Strategy: Kimberly-Clark's Digital Transformation
Consumer products icon Kimberly-Clark's CIO launched a digital transformation at the highest strategic levels. Here's her game plan.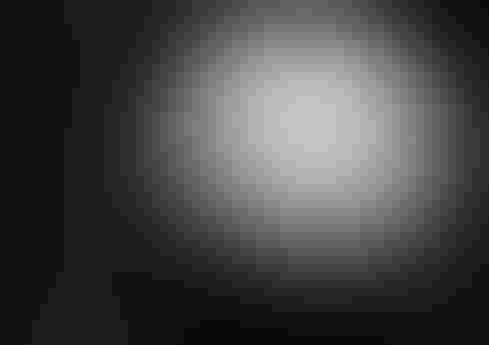 Google, Amazon and other big technology companies may have blazed the digitization trail, but the steady stream of companies that have followed have shown that enterprises must go down this trail in order to stay relevant in the future. That holds true whether you are a 5-year-old company or a nearly 150-year-old company.
Consumer products company Kimberly-Clark is on the older side of that span. Founded in 1872, the company is known for mostly paper-based products, including Kleenex facial tissues, Scott toilet paper, and Huggies disposable diapers. How do you shift a company like this one, with a total of about 43,000 employees, to a digital culture?

Suja Chandrasekaran joined the company as CIO in May 2016 to tackle that mission, bringing previous experience as a senior vice president, global chief technology officer, and chief data officer at Walmart Stores, Inc.
"We are not just bimodal, not just Agile, not just doing a couple of dashboards or visualizations," she said during a presentation at the recent Gartner Symposium. "We are doing a scaled digital transformation."
There are several components to Kimberly-Clark's digital transformation strategy, which is in progress and not yet complete. Chandrasekaran said that the company, like many companies out there, is buy-build-subscribe.
"Framing a game plan was crucial for us because I did not want us to just deploy a bunch of stuff," such as off-the-shelf platforms -- Workday or Salesforce or Oracle or SAP -- that are integrated via interfaces.  
"It doesn't take us to the world of digital. It's not going to lay the foundations. It's not going to drive value," she said. "It's going to take us back to the order-taking mindset."
Instead, Chandrasekaran said the strategy was to frame the platform concept in simple teams. For instance, core platforms are customer-facing platforms or employee-facing platforms. The company will still use vendor-provided software, but that will become part of the Kimberly-Clark platform that provides a journey-based user experience that offers standardization and automation, according to Chandrasekaran.
Another key component to the digital transformation is disruption and disintermediation, Chandrasekaran said.
"If there's something that can be disintermediated, it will be disintermediated," she said. Startups will come and do it. Someone will come in and digitize it. "So how do we disrupt ourselves?"
Chandrasekaran said that Kimberly-Clark has codified its digital enablers. To start, the company came up with 14 total, but that was too much for the teams to digest, so they prioritized it to four plus one -- Agile, Automation, API, Artificial Intelligence, and Unified Cloud.
Data, measurement, and metrics are key parts to making these initiatives successful.
"We codify and measure everything. Digital is about metrics," Chandrasekaran said. "You will live in a world of metrics and instrumentation up the wazoo."
In just a few years, Chandrasekaran said Kimberly-Clark has made enormous progress on the first three initiatives with 250 processes, several bots, and several million dollars of return and cost savings.
"That's the other thing you see in automation is real dollars," Chandrasekaran said. "If you force yourself to the discipline, you can show real dollar savings. This is part of the value creation that we did with our business. My CFO loves it."
Artificial intelligence
As for artificial intelligence, Chandrasekaran said that in spite of what you've heard, it's not rocket science. There are technologies and tools available now that make AI more accessible to the non-Googles of the world.
Specifically, Chandrasekaran said that the availability of API and function calls from open source and from R Python libraries have simplified the process of AI "amazingly" if you have team members who understand the concepts of AI, modeling, and machine learning.
"The codification of this is not rocket science," she said. "The issue is more translating the business problem to the data solution, the data algorithmic solution."
Then you turn it into a business solution and ensure the stickiness of adoption and repeatability of it by embedding it within a business process and automating it "so there is no escape."
Talent and change management
A huge part of Kimberly-Clark's digital transformation comes from reframing the approach to talent.
Talent and change management is the most important and takes the longest," Chandrasekaran said. "Talent is not part of the game. Talent is THE game. Talent is THE game to get things going."
Chandrasekaran said that is often tough because the company was working before the changes.
"We were getting our jobs done. Companies were running. Email was working, so why change? Change is the toughest form of leadership."
To address the need for change, Kimberly-Clark created KC University which includes in-house classes as well as seminars and summits. Each person in IT has a personal development plan which includes their directions and goals over the next 2 to 3 years that align with the goals of the company.
In addition, Chandrasekaran said Kimberly-Clark is hiring from the outside, and "we are sucking the market dry of digital talent."
Every job title the company used to have has been reframed in its search for new talent. If you did business intelligence, Kimberly-Clark is hiring for AI. If you did systems and server administration, Kimberly-Clark is hiring cloud engineering. If you did some kind of interface coding, Kimberly-Clark is hiring API engineers.
"We have documented every single job spec for what is digital," she said.
Chandrasekaran said that now that the company is 3 years into its journey, it is 30% of the talent is digital.
"My commitment to the company is that we will be 60% digital by 2020," she said. "I think we will go way beyond that."
Never Miss a Beat: Get a snapshot of the issues affecting the IT industry straight to your inbox.
You May Also Like
---