CIOs Face Digital Leadership Problem: Gartner
CIOs Face Digital Leadership Problem: Gartner
Though almost half of CIOs see themselves as digital leaders, few CEOs agree, Gartner research shows.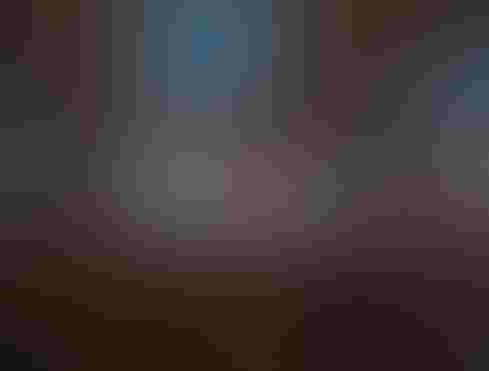 A capacity crowd listens to Gartner's Dave Aron describe steps CIOs must take to thrive in 2015.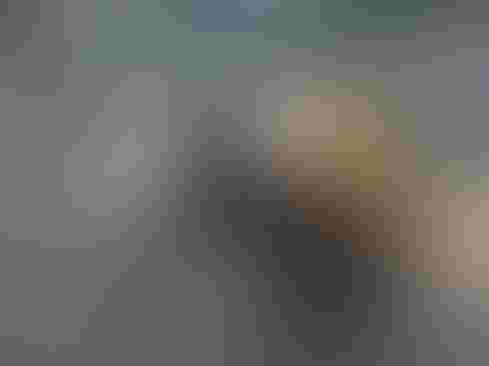 IT Dress Code: 10 Cardinal Sins
IT Dress Code: 10 Cardinal Sins (Click image for larger view and slideshow.)
Many CIOs think they are the digital leader of their enterprise. Unfortunately, not a lot of CEOs agree. That was one of the key pieces of data revealed during the first full day of the annual Gartner Symposium on Monday by Gartner fellow and senior vice president Dave Aron.
When CIOs were asked whether the CEOs saw them as their company's digital leaders, 47% said, "Yes." When CEOs were asked about their company's digital leaders, only 15% named the CIO.
It's not all bad news for the CIO, though: That 15% level still left them as "first among equals," according to Aron, with a herd of other executive titles taking small pieces of the leadership mantle.
[Are the issues described in this story the reason IT Has A Reputation Problem?]
Aron's talk, based largely on results of Gartner's CIO survey presented in the report, "Flipping to Digital Leadership: The 2015 CIO Agenda," began with a reflection on the CIO's changing role. According to the survey results, 41% of CIOs now report to the CEO -- one of the highest percentages in survey history. A breakdown begins, though, when two different groups are asked about just what that reporting structure means.
What should CIOs do in order to take advantage of the leadership opportunity they've been given? Aron said that the CIO agenda for 2015 is wrapped around three "flips" that must take place.
Three CIO flips
The first flip is from legacy first to digital first. This is a continuation, in most respects, of the push to "digitalization" that Gartner emphasized in its last CIO survey, "Taming the Digital Dragon: The 2014 CIO Agenda." Aron said that there are several concrete steps CIOs should take toward a digital first strategy, including building a "Why not cloud?" step into planning for any new service or technology rollout.
Another action Aron recommended is "Maximize Contextualization," by which he means taking advantage of information now available on where your customers are and what they've recently done.
Another Gartner fellow and vice president, Richard Hunter, warned in Monday morning's keynote address that companies must never cross the "creepy line" into digital stalking. The balance between value and creepiness seems a topic likely to be revisited in this week's sessions.
The second flip Aron described takes on values leadership. The important change, according to Aron, is moving from respect for what's visible to respect for what's valuable. Since generations of business leaders have been taught that only that which can be measured matters, Aron suggested that CIOs develop new ways of measuring IT's contribution to the organization and better ways of describing those contributions.
As an example, he cited the common metric of IT cost as a percentage of overall revenue. This leads to the conclusion that the only way for IT to maximize its contribution is to minimize its cost. Aron suggested changing the metric to one expressed as corporate revenue supported by each dollar of IT spending. This way, investments in IT can have a measurable impact on the company's top line.
Finally, Aron said that CIOs must be able to flip their leadership style from one that emphasizes command and control to one that highlights vision and inspiration. This point reinforced one made in an earlier keynote address, where "digital humanism" was the term used to describe technology used to serve people at the center of an organization.
One of the problems CIOs face is that inspiring people and developing strategic vision requires time. Aron suggested that CIOs appoint an "IT COO" to be in charge of operational issues within the division. He pointed out that CIOs who had such a person on their team gained at least a day each month that they could use for other, more critical tasks.
The change in leadership is critical if a CIO is going to lead a change in IT culture, he said. The change in culture is critical if IT is going to respond to the changes facing businesses. Aron leaned on Peter Drucker for this action item, repeating Drucker's quote, "Culture eats strategy for breakfast." Digital is moving to center stage, Aron said. The big question is whether CIOs will lead the change or be left behind.
The Gartner Symposium and IT Expo formally began Sunday, Oct. 5, but the emotional launch of the event was Monday morning, when the conference's opening keynote address was followed by "The CIO Agenda for 2015," Aron's 45-minute session.
The session on the CIO agenda is typically one of the more popular Gartner Symposium themes. On Monday morning, it was standing-room only in a room set for more than 2,000.
You've realized the easy gains from SaaS. Now it's time to dig into PaaS, performance, and more. Get the new Your Next Cloud Move issue of InformationWeek Tech Digest today (free registration required).
Never Miss a Beat: Get a snapshot of the issues affecting the IT industry straight to your inbox.
You May Also Like
---