CIOs Share Secrets of Innovative New Projects
CIOs Share Secrets of Innovative New Projects
At Interop, three CIOs will share the details of their most innovative projects during keynote Lightning Talks. Then we'll dive deeper into their strategies with a moderated panel discussion.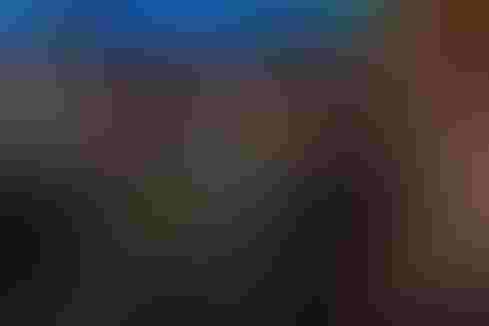 What makes a successful CIO? Today's top IT leaders need to keep the lights on, sure, but the work doesn't stop there. Technology underpins both the strategy and operations of so many successful companies today. As the top technology executive and leader, the CIO oversees the projects and initiatives that will keep organizations competitive into the future.
The CIO is the advisor to the board of directors, the technology expert in the C-suite, and the leader of a team of technology specialists from developers to help desk professionals to data engineers and analysts.
At Interop, the unbiased IT conference, three CIOs will share the details of their most innovative new projects during a keynote address starting at 10 am PT on Wednesday, May 22. If you haven't already registered, there's still time to do it. If you can't make it in person, a live stream is available here.
Whether you are looking for a creative way to solve a problem in your own organization, want to know how another organization is leveraging machine learning, or are interested in how artificial intelligence can be applied in IT, there's something for you here.
For instance, Detroit CIO Beth Niblock will talk about the city's thousands of abandoned buildings and an ambitious goal to tear down hundreds of them each month. But how do you handle the logistics of such a project? What about the infrastructure connected to each building in the form of utilities? Could technology be applied to enable this project and even accelerate it? Niblock will talk about how her IT organization leveraged some emerging technology to tackle this project.
If Niblock's name sounds familiar it's probably because she previously shared the story of how her organization put together a budget-strapped update of 1970s legacy systems to meet modern standards.
Meanwhile, at the National Collegiate Athletic Association, better known as the NCAA, another technology team was investigating a radical new way for selecting teams for the annual men's college basketball tournament, March Madness. The team selections had always been performed by committee. But what if the NCAA leveraged technology instead?  NCAA CIO Judd Williams will talk about how his technology organization applied machine learning to the task of selecting the March Madness teams and creating the first-ever AI built NCAA March Madness bracket.
At Santa Clara, California-based, Hitachi Vantara, one of the many subsidiaries of the nearly 100 billion-dollar Japan-based Hitachi conglomerate, there's a big focus on moving the company's manufacturing heritage into the as-a-service world. CIO Renee McKaskle will highlight one of the projects that exemplifies the approach, sharing how her organization created and introduced a chatbot to automate repetitive, tedious, and redundant IT tasks. What will this mean to IT jobs within the organization? Can the technology be used by other departments? McKaskle will have the answers about how IT pros will be welcoming the changes enabled by this bot and how this automation technology can help other departments, too.
After all these CIOs make their presentations they will remain on stage for a panel discussion about their projects, the challenges they faced, and any best practice recommendations they have for other organizations.
Technology now underpins the entire operations of organizations, from customer service to logistics to finance to product development. Learn from some of the most innovative leaders during this session.
For more on what you can expect at Interop 2019, read these articles:
Your Guide to Interop Thought Leaders
5 Can't-Miss Interop Sessions for Networking Pros
An IT Pro's View: Why Interop is a Unique IT Conference
You Can Be at Interop, Even When You Aren't
Never Miss a Beat: Get a snapshot of the issues affecting the IT industry straight to your inbox.
You May Also Like
---