CIOs: The New Corporate Rock Stars
CIOs: The New Corporate Rock Stars
Here are five practical ways technology leaders can meet emerging obligations.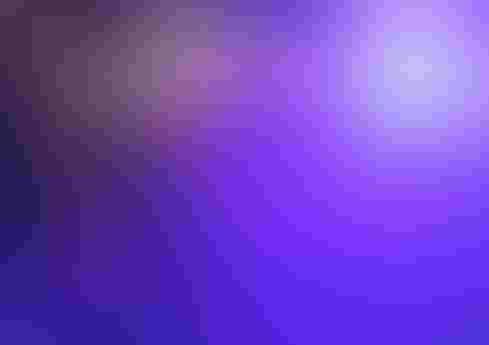 Image: portokalis - stock.adobe.com
Timing is everything as the expression goes, and for CIOs, they are once again becoming the "rock stars" of the business world. When chief information officers last took center stage to this extent, Napster had just made its debut and Star Wars fans were flocking to movie theaters to catch Episode I: Phantom Menace. That was back in 1999, when CIOs were asked to step up and save enterprises from Y2K.
Today, they're once again being called on to lead their businesses with a different type of bug in the air. 
In the early days of the COVID-19 pandemic, CIOs played a key role in the C-suite leading the corporate response. They drove their businesses forward in the rapid adoption of cloud, analytics, security and artificial intelligence and as a result, countless companies were able to quickly pivot to distributed workforce models, scale up e-commerce operations and shore up supply chains in a matter of days.
The growing importance of the CIO won't change once the crisis is over. From here on out, we can expect the CIO function to become the engine for business transformation in companies across industries. As this happens, CIOs will need to adapt to ensure they can deliver fully on their new obligations -- and they need to do so quickly. With vaccines on the horizon, it hopefully won't be long until the recovery can start in earnest and businesses will once again look to their CIOs for leadership. There are five things CIOs need to focus on to ensure they're ready when the call comes. I call them the five 'Rs'.
1. Resilience
We've long known that digital transformation can help with business revival and growth. What's changed is that all businesses now need to put digital transformation into practice as a matter of urgency. This is something the CIO community is aware of: Recent Accenture research suggests that 74% of CIOs believe their companies will need to rethink their processes and operating models to be more resilient.
Moving forward, CIOs will need to accelerate their organization's technology strategies to respond to customer demand -- which has never been less predictable -- and safeguard the company's future. It's pretty clear from looking at the companies that have done well during the pandemic from a resilience perspective that the cloud will be core to this effort.
2. Restructuring
If CIOs are to deliver fully on the needs of the business, then the ways in which they work will need to change. Our research shows 77% of CIOs expect significant shifts in work design, culture, and mindset. Specifically, much better collaboration between the business and IT is required to ensure that the latter aligns with the needs of the former.
Here, leading CIOs will adopt collaborative, cloud-based virtual spaces that are resilient to the core. We can also expect to see a much greater use of agile work environments where, led by the CIO, IT can work hand-in-hand with the business on rapid software deployments to meet new business needs as they emerge.
3. Reinvention
Accenture research found nearly three-quarters (72%) of CIOs feel that their company will fundamentally change the way it engages and interacts with customers. To ensure the business is fit for the next phase, CIOs will need to focus on enabling digital and as-a-service products, real-time channel integration capabilities, and next-generation digital customer experiences.
Cloud platforms are a key part of this reinvention. The CIO's role will be to find the right combination of these platforms, install them, and then build best practices from a business process standpoint. So, nothing short of re-engineering the business.
4. Reskilling
Our research found that 61% of CIOs expect to grow the percentage of their IT workforce dedicated to innovation to help rebound from the pandemic successfully. This is a step-change from the past and the CIO will need to reskill the workforce and enable them to be task focused. In the future, CIOs and their IT teams will spend much less time on systems and infrastructure maintenance, coding and other operational support tasks, and much more on innovating inside the company with technology as the driver.
5. Reduction
The final R is one that CIOs are already familiar with: the need to drive cost efficiencies. What's different now is that CIOs will look to reduce costs or spend more efficiently while simultaneously driving innovation and business transformation. This will be made possible through the efficiencies to be found in cloud-first operational models and through the reskilling efforts referred to above.
As the new rock stars of the business, CIOs are increasingly being called in to the board room to offer their advice and expertise. The question they're being asked: "how can we power a transformation of our business?" The 5 'Rs' offer the answer, and I for one can't wait to see CIOs elevate their role further in the years ahead.

Greg Douglass is Accenture's global lead for Technology Strategy & Advisory. With more than 25 years of consulting experience across telecommunications, media, technology and retail industries, Greg is focused on helping clients worldwide achieve high performance through profitable growth, accelerated innovation, organizational agility and operational excellence. He is based in Dallas, United States.
Never Miss a Beat: Get a snapshot of the issues affecting the IT industry straight to your inbox.
You May Also Like
---