Cisco DevNet Prepares Developers for Programmable Network
Cisco DevNet Prepares Developers for Programmable Network
Three-and-a-half years ago, Cisco launched DevNet to prepare developers for the programmable network, accessed through APIs. A Cisco exec provided an update in an Interop ITX keynote.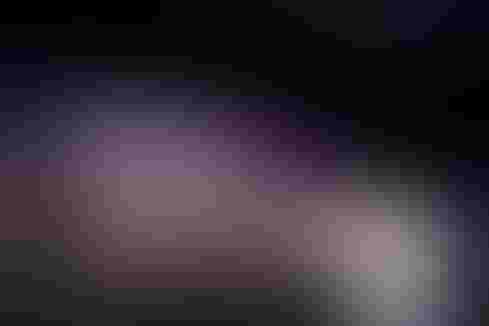 Susie Wee at Interop Keynote. Source: Charles Babcock
Networking systems are going to need their developer teams as badly as enterprise applications  and operations need DevOps, Cisco decided three-and-a-half years ago. Networks were moving toward a software-defined existence, and developers who wished to program on them were going to need to learn modern development's ropes. Its answer was a new developer unit, DevNet.
Named to head the unit was Susie Wee, now VP and CTO of DevNet Innovations at Cisco. DevNet, explained Wee, is where "Applications meet programmable infrastructure." Wee addressed the 3,000 attendees at the morning keynote session of Interop Thursday May 18 in Las Vegas.  
"Four to five years ago, software-defined networking was OpenFlow. How many people remember that?" she asked the crowd. OpenFlow was a trend-setting SDN protocol but software-defined networking quickly expanded its horizons beyond the limits of OpenFlow to include many additional aspects of network engineers and management.
Today, applications need to be written for programmable networks to address automation of network operations, orchestration of new network segments and services, provisioning of services and monitoring and managing network characteristics. Today's network infrastructure reaches beyond the enterprise data center into the cloud. Accessing the many elements of the network means accessing its services through APIs, a key element of the programmable network.
Want to learn more about programmable networks? See The Rise of SDN: What It Means For Networks.
Wee illustrated the point by asking attendee to take out their smart phones, access a Cisco API gateway and say hello in their native languages. Everything from "Hey, y'all" to "Hola" and "Bonjour" appeared on the screen.
Wee said software needs to be developed to "make the network a sensor (of malware) and an enforcer," applications that can tap into knowledge bases of malicious software and recognize its code pattern or behavioral pattern on the network.
Cisco detects and blocks 19.7 billion threats a day on the networks that its monitoring, a figure that dwarfs the number of searches that Google conducts each day – 3 billion. In the future, the programmable network infrastructure will have security built into it, along with other forms of intelligence.
When the Bank of Scotland wanted to know where it's busiest branch in the UK was located, analytics already at work on its Cisco-based network infrastructure produced a surprising answer: It was the mobile application in use on the 7:15 a.m. train to Paddington station, she said.
"DevNet is where applications meet people, places and things," Wee said. In the future, network programmers will be working with the building's badge ID system, fire alarm system, networked vending machines, heating/ventilating/air conditioning system and electric lights management system.
Will company executives want the building security cameras on the same network as the cafeteria vending machines? she asked. Probably not. With programmable network infrastructure, there'll be no need to rewire the building with another separate set of cables. Instead, a virtual network segment restricted to the cameras will be created and monitored separately, one of many specialized network segments sharing the same pieces of equipment but operating according to their own policies and performance requirements.
DevNet has gone from an unknown quantity to one of the attractions of Cisco's Live customer event in San Francisco each year, she said. A DevNet Create zone will allow customers to plunge more deeply into the world of redesigning their networks on the fly as their business changes, she said.
Never Miss a Beat: Get a snapshot of the issues affecting the IT industry straight to your inbox.
You May Also Like
---