Cloud Tools Help Military Vets, Spouses Find Jobs
Cloud Tools Help Military Vets, Spouses Find Jobs
A nonprofit organization taps the power of the cloud to help returning service members and military spouses find long-term employment.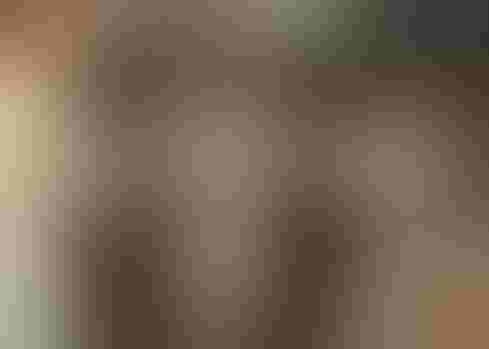 White House Maker Faire: 10 Cool Inventions
White House Maker Faire: 10 Cool Inventions (Click image for larger view and slideshow.)
The life of a military spouse is always in transition. It often involves transferring from location to location (nationally and internationally) an average of once every two to three years. Providing for families while husbands and wives serve their country isn't always easy. Many spouses find it difficult to secure employment. Employers, knowing the limited time commitment involved, can be hesitant to invest in their careers.
A similar employment-related challenge exists for tens of thousands of active-duty service members returning home each year. Unfortunately, many return without full-time employment and face income challenges that make it difficult to provide for their families. As if the transition for returning soldiers weren't challenging enough, many of these service men and women have minimal corporate experience. This makes the job search process especially daunting as they seek full-time employment and strive to regain a sense of normalcy in their day-to-day lives.
As these fine men and women return home, it's crucial to offer employment support and services to help them stabilize their lives and support themselves and their families. The all-too-frequent alternative is for them to slip into financial devastation, homelessness, and -- in worst-case scenarios -- substance abuse or even suicide.
[Security comes first, but agencies shouldn't lose sight of the cloud and other areas. Read Government IT Priorities: Security Reigns, Cloud Crawls.]
Addressing these challenges is the mission of the Military Spouse Corporate Career Network (MSCCN) and its sister organization, Corporate America Supports You (CASY), two unique nonprofit organizations that provide no-cost employment readiness, vocational training, assessments, skills validation, gap skills identification, training, and one-on-one job placement.
Back in 2004, when the CASY-MSCCN was founded, there was little or no assistance for military spouses. What began as a mission to provide employment solutions for military spouses soon grew into assistance for transitioning active-duty service members. We were determined to provide services to help families deal with income challenges and help military spouses and their service members be considered part of the viable talent pool. The only missing piece of the puzzle was finding technology that would bring this vision to life and help manage CASY and MSCCN's ever-growing caseloads to ensure soldiers and their spouses get the support they need and deserve.
Powering MSCCN's vision
After searching for more than a year, we learned about IBM's Smarter Workforce solutions. IBM was helping to streamline and modernize hiring practices for companies of all sizes and industries by using social tools, workforce science, and analytics to instill precision into how businesses were able to identify, attract, and hire employees. We selected IBM's recruitment technology, BrassRing on Cloud, which provided a range of scalable benefits, including flexibility, integration, mobile and social capabilities, and the key differentiator: applicant tracking capabilities.
With the ability to track applicants and manage recruitment for both military installations and corporate employers, CASY-MSCCN grew prolifically in its first 10 years. Now service members and their spouses seeking employment can enter the MSCCN system from the MSCCN.org website and receive tailored assistance. This includes intake surveys, specific industry placement programs, and an all-around tailored service designed to meet the individual needs of candidates, whether they are service members, military spouses, or caregiver to war-wounded.
For example, when military personnel, veterans, or family members come into the CASY-MSCCN program, they run through a series of processes that include intake surveys, initial assessment and basic reviews, training, and other key support and readiness activities. We then take each individual beyond readiness to employment placement through the use of IBM industry assessments, training, and placement programs, which are tracked through the IBM recruitment system. This ensures that all steps are taken before an individual's recruitment information is shared with employers.
The ability to customize the platform to address CASY-MSCCN's specific needs is exceptionally valuable, allowing us to increase its capabilities and our overall efficiency. Intake questionnaires and other tools provide invaluable metrics to the Department of Defense, for example, and identify individuals from the military who need additional assistance, so that they can be directed to programs that will meet their needs beyond just employment. We were also able to automate our reporting process, making it easier to provide metrics for followup on hired individuals at 30, 60, 90, and 120 days.
IBM created an integrated system with an interactive community that empowered our MSCCN staff to serve as a direct liaison between job seekers and corporate partners. CASY-MSCCN's corporate partners -- comprising more than 2,000 military-friendly companies that are willing to hire spouses, war-wounded soldiers, and veterans -- can reach candidates throughout the world by posting job options directly through the platform. Interested applicants can post resumes directly and apply to requisitions that interest them. From there, the system delivers a list of qualified candidates who are ideal matches for open positions, allowing recruiters to view resumes on the system, make notes to applicant profiles, and contact applicants directly.
Through a single user interface, we were also able to integrate IBM's workforce and behavioral assessment capabilities to help perspective employers judge the skills and qualifications of military personnel and spouses and match them to appropriate jobs. The ability to work with corporate partners and identify skill-based assessments also helped candidates address skill gaps. This also helped us strengthen relationships with partner companies and better prepare candidates, which led to an increase in hires.
For job applicants, the system enables MSCCN and CASY to serve as lifelong generational career management partners. The network has made a profound impact in the lives of returning war veterans and their families by helping military-affiliated job seekers find employment when they're in the US -- and starting the process before they return home. Our corporate partners also benefit by getting highly qualified, skilled, and disciplined job seekers who are ready to work.
With a strong technology base to power the organization's vision, the MSCCN has helped more than 20,000 (and counting) military spouses and 8,000 transitioning military, National Guard, Reserves, and veterans find meaningful employment to date. This partnership can be easily replicated across diverse organizations and industries, both public and private, to streamline the process of finding, hiring, and retaining the right person for each position.
IT leaders who don't embrace public cloud concepts will find their business partners looking elsewhere for computing capabilities. Get the new Frictionless IT issue of InformationWeek Tech Digest today (free registration required).
Never Miss a Beat: Get a snapshot of the issues affecting the IT industry straight to your inbox.
You May Also Like
---