Cooking Up DevOps With Chef
Cooking Up DevOps With Chef
As DevOps grows its foothold in IT departments, so do software platforms for automating configuration, provisioning, and other traditional tasks in managing infrastructure.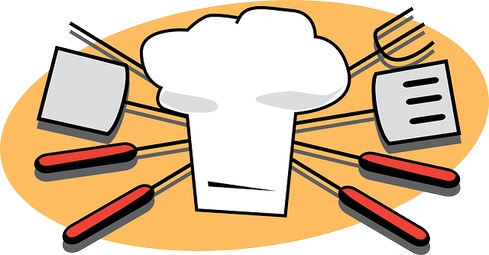 10 Wacky Kickstarter Projects That Succeeded
10 Wacky Kickstarter Projects That Succeeded (Click image for larger view and slideshow.)
As DevOps adoption grows inside IT departments, so too does interest in automation platforms well-suited to the speed and agility commonly touted as DevOps' prime benefits. And that means a growing need for IT pros not only willing to embrace the mindset and methodology behind the DevOps approach, but also able to develop skills with new software tools.
While platforms like Chef, Puppet, Ansible, CFEngine, and Salt aren't necessarily just for DevOps, their use in IT organizations can lay the foundation for a DevOps makeover -- or at least a DevOps-ish strategy for speeding up areas like application delivery, patching, and so forth.
"Chef and other configuration and provisioning automation tools are often a starting point and building block for faster, more agile IT operations and DevOps," said Jay Lyman, cloud platforms research manager at 451 Research, in an email to InformationWeek. "As organizations, central IT departments, and DevOps teams work to be more responsive to developers and lines of business, [these tools] can enable more automation that allows everyone to focus on their primary tasks and jobs, rather than mucking around with infrastructure management."
[Need help breaking down silos? See DevOps Culture Clash: Think Process.]
While the term "automation" may make some IT veterans a bit fidgety about their job security, Lyman's latter comment implies that the anxiety is largely misplaced in this case. In fact, veteran systems administrator and Linux contributor Shawn Powers sees the rise of DevOps -- and the likely growth of tools that enable the approach -- as a considerable career opportunity for IT pros, and one that should cut down on 2:00 a.m. phone calls, to boot.
"A lot of sys admins are afraid that DevOps is going to make them obsolete, but it's not," Powers said in an interview. "It's actually going to make our job a lot easier, and we're going to be able to do more and sleep at night."
Powers, who teaches a new online course on Chef fundamentals for the IT training site CBT Nuggets, sees DevOps-relevant skills as a potential employability boon for IT pros. And learning tools like Chef and its cohorts could be a common entry point for people with long experience in traditional IT roles, something that may give them an edge even if their current employer doesn't implement DevOps.
InformationWeek's recent Skills Crunch Survey found that, while DevOps adoption and related hiring are both still in the early stages, large enterprises in particular anticipate a shortfall of IT pros with the right skill sets for DevOps roles.
Lyman noted that the existing communities and networks that spring up around platforms like Chef and Puppet -- not unlike those surrounding well-established open-source platforms like Linux -- will become prime hunting grounds for recruiters and managers as DevOps hiring picks up.
"There's no question that DevOps skills are in demand, and one of the reasons tools such as Chef are a good starting place is that there is already a community of developers and IT operations professionals behind them," Lyman said. "As enterprises seek to acquire and retain DevOps talent, they are providing and expanding internal support for these tools to tap these communities and people."
Powers points out that DevOps means much more than just a set of tools; likewise, you don't need to be a DevOps shop to use Chef or similar software. But the marriage of methodology and technology makes sense and seems likely to increase.
"While these tools are on the forefront of the DevOps movement, we find that many enterprises have yet to adopt them in place of custom and home-grown scripting, management, and automation, but this is starting to change with growing adoption, particularly sanctioned, above-board use," Lyman said. "Given Chef and Puppet have been around for several years, we also hear about how these open source tools are being incorporated and integrated with those existing, home-grown scripts, management, and process."
From a careers and skills standpoint, Powers thinks it's a great time to be just getting started in IT -- DevOps will require less of a transition for folks with less experience in traditional roles and responsibilities, especially when those roles and responsibilities were largely siloed within an organization.
"I don't think that there's going to be a place for systems administrators or developers who can't function inside of the DevOps world," Powers said. "DevOps is just a natural progression of what it means to be a developer, what it means to be operations, and what it means to be systems administrators in a world that is fast-paced."
That progression may be more challenging for IT pros who've been at it for a decade or two. Powers should know -- he's one of them and only just recently took the DevOps plunge.
"It is a little bit more difficult for crusty people like myself to change the way we've done it," he said. He noted as an example the entrenched us-versus-them mindset veteran systems folks must shed when working with developers. "It's a huge change for any seasoned professional to put trust in the other side of the fence when traditionally there's been a little bit of mystery and mistrust. It's just a little more difficult for folks that have that traditional thought about how things should work [to transition] to a world where developers can create a server instance on their own without even calling the IT department. It's a brave new world."
IT veterans that welcome that brave new world will likely have the upper hand over their more stubborn peers.
"It's IT -- if you don't change, you're irrelevant," Powers said.
If the world weren't changing, we might continue to view IT purely as a service organization, and ITSM might be the most important focus for IT leaders. But it's not, it isn't, and it won't be -- at least not in its present form. Get the Research: Beyond IT Service Management report today. (Free registration required.)
Never Miss a Beat: Get a snapshot of the issues affecting the IT industry straight to your inbox.
You May Also Like
---