Corporate Diversity Efforts Get Real
Corporate Diversity Efforts Get Real
Data Science For All offers free education, and mentorship, plus hiring at partner companies like Accenture and Target. Here's what its founders say about diversity today.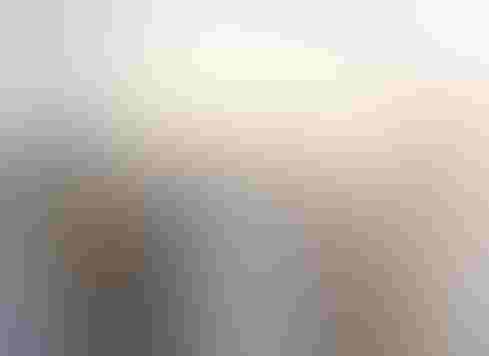 Khunatorn via Adobe Stock
Over the past year many enterprise organizations have spent more time than ever talking about diversity and inclusion efforts. But it's not always easy to get such programs right. Organizations can talk about hiring Blacks, Latinx, LBGTQ, and women into jobs at the same rate they appear in the general population and promote them into executive roles at that same rate, too. But over many years even when companies have talked about that as a goal, they've still fallen far short of achieving it.
The most recent US Bureau of Labor Statistics data from 2020 shows that in computer and mathematical occupations, 9.1% of those employed are Black or African American (compared to 13.4% in the US general population), 8.4% are Hispanic or Latino (compared to 18.5% in the US general population), and 25.2% are women (compared to 50.8% in the US general population). (General population statistics are from the US Census.)
Successful diversity, equity, and inclusion programs must be multifaceted in order to succeed. This year, more companies seem to be adding more muscle behind their diversity goals. The mindset shifted in mid-2020, said Sham Mustafa, cofounder and co-CEO of Correlation One, an assessment, training, talent discovery, and recruitment firm. Mustafa said the urgency of these efforts wasn't something that had been acted upon before, but following the murder of George Floyd and the social justice movement, more firms have shown interest in enabling upskilling and new career pathways for underrepresented employees.

Sham Mustafa
For instance, Johnson & Johnson is among the companies trying to turn the talk into reality. The company has a diversity and inclusion program with three pillars intended to target three areas the company has identified as crucial. But beyond that Johnson & Johnson, along with SoftBank, Accenture, BlackRock, Workday, Target and many others have partnered with a program called Data Science for All/Empowerment, created by Correlation One. The program provides a 16-week free training program in data science and analytics, taught by instructors from universities including Harvard and MIT, to Black, Hispanic/Latinx, LGBTQ, and female students. The program just welcomed its second cohort of 1,000 students chosen from a pool of 25,000 who had submitted applications. The current class of "fellows" is 58% Black and 36% Hispanic or Latinx. The first cohort graduated 500 people last year.
Data Science for All/Empowerment has also partnered with more than 25 employers that help underwrite the cost of the program, send mentors to the program (because each of the program's fellows is assigned a mentor), and then hire from the pool of talent.
Target sent 17 of their own employees to be mentors in the program. Anaplan sent 75 of their employees, including those in very senior roles such as the chief revenue officer and chief commercial officer.
Beyond the attention to the social justice movement, organizations are starting to understand that the stakes are high when it comes to diversity in who works on artificial intelligence, according to Rasheed Sabar, cofounder and co-CEO of Correlation One and Data Science for All. For instance, the failure of facial recognition algorithms to recognize Black faces.

Rasheed Sabar
"People recognize that more societal decisions are being made by algorithms," Sabar said. Without diversity in data science, analytics, and artificial intelligence, society will encounter more and more embarrassments and failures similar to the facial recognition problem.
"We are now in the early adoption phase for data and artificial intelligence," Sabar said. Now is the time to fix issues with diversity so that we don't build bias into it going forward.
"We've seen that realization dawn on our partners, and they've been really supportive in helping us move the needle."
In addition to gaining more support from partners, the corporate environment itself has shifted, according to Sabar and Mustafa.
"The tide seems to be turning," Sabar told InformationWeek. Because of that, there's probably never been a better time for Black, Hispanic/Latinx, LGBTQ, and female candidates to go for their dream jobs.
"The world is your oyster if you are an underrepresented candidate in America today," Sabar said. He has the following advice for candidates looking to break in: "The best thing you can do is to acquire data skills." That's true whether you are going for a position in marketing or operations or product management, according to Sabar.
"We don't think of data as a vertical. We think of data as a horizontal," he said. "It cuts across more and more roles."
Mustafa said the employment environment for underrepresented candidates has changed significantly just in the last six months. For instance, he noted that several large financial services firms have made diversity recruiting a KPI that is tied to compensation for leaders in the firm.
"If you are an underrepresented candidate, employers are lining up to hire you," he said. "We are seeing minds have been changed, compensation metrics have moved, America is beginning to solve the diversity issue. If you are a candidate, this is the time."
Related Content:
How to Change Gender Disparity Among Data Science Roles
AWS Boosts Support for Girls in Tech's Inclusivity Efforts
How Scholarships Can Support Diversity and Inclusion in Tech
Ways to Break Gender Gridlock in Cybersecurity Careers
Never Miss a Beat: Get a snapshot of the issues affecting the IT industry straight to your inbox.
You May Also Like
---