Creating a Culture of Global Innovation
Creating a Culture of Global Innovation
The breakneck speed of technology innovation means that success requires embracing disruption/change and empowering people to be creative in its application.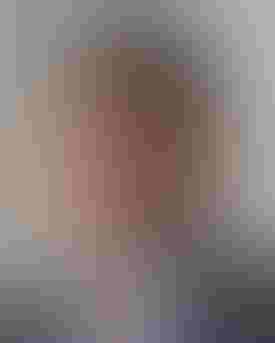 In a world that is becoming more globalized, businesses can no longer afford to operate in silos. With the amount of information that is shared by companies around the world today, thanks to emerging technology platforms like artificial intelligence and the Internet of Things, business and IT leaders have a responsibility to embrace technology in a way that creates a sustainable future and generates opportunities for growth for everyone.
This shift, digital transformation, isn't easy. It requires leaders who can manage different viewpoints, leverage diverse talents, and maintain an environment of inclusivity. To date, there isn't a single economy or company that's developed a perfect system to achieve this for a competitive advantage. In fact, global competitive inequality is on the rise, with a talent gap between rich and poor nations increasing year on year, as illustrated by the 2019 Global Talent Competitiveness Index focusing on entrepreneurial talent. Developed, high-income countries are leading the way when it comes to entrepreneurial innovation, partially because they are less susceptible to political and socioeconomic fluctuations. The opposite is the case in developing countries, which can be more affected by changes -- both positive and negative 
[[Check out InformationWeek's recent, related article on tech talent

Diversity in IT: The Business and Moral Reasons]]
The only way to close the talent and innovation gap is through the close work of government, business and civil society in developing a culture of innovation. These organizations must work together to foster a cultural and technological philosophy that enables employees to reach their full potential, provides opportunities for talent growth, and ultimately helps solve the challenges of developed and developing economies.
There is no quick fix here -- cultivating this type of culture must be viewed as an investment and there are several avenues it can come from. But there is one vital element: building an entrepreneurial and innovative culture starts at the top and should be reflected in the makeup of the management team.
Innovation requires diversity
Innovation happens at the intersections of diversity. In a study by McKinsey, companies that ranked in the top 25% in terms of the ethnic mix of their executive teams were 33% more likely to outperform competitors on profits than those in the bottom 25%. And companies with the most women on their management teams were 21% more likely to achieve above-average profitability, compared with those with relatively few women in senior, decision-making roles.
A diverse management team to drive business results is just the beginning, however. Companies need to focus on building a culture that embraces innovation. One difference we have seen in developed countries is the drive to retrain workers on new skills, which is leading to the introduction of resolute measures and improved policies, both of which are driving talent competitiveness and, in turn, creativity and innovation. The fact is, traditional academic qualifications alone are not appropriate guidelines anymore -- talented employees can come from other means of training. More important is to look at a person's ability and their willingness to adapt, learn and change.  
Impact of technology
Beyond a cultural transformation, business leaders must provide the right technology tools, training and collective mindset to allow staff to upskill and for business to thrive. Technology is changing rapidly, opening opportunities for those who are willing to change with it. It means transforming into a world in which an organization's workforce -- much like technology itself -- cannot afford to stand still.
For example, with humans and machines starting to work side-by-side thanks to new AI-based automated platforms, businesses must start viewing talent and diversity generated competitiveness as extending beyond humankind to include machines. Indeed, our Cognitive Diversity: AI & the Future of Work study found that 90% of global business leaders believe that AI will enhance decision making and 75% anticipate that AI will create new roles within their businesses.
A lot has been made about the rise of machines and automation seemingly taking over jobs. However, the fact is that rather than humans being led or overtaken by machines, diverse groups of machines and humans working together can be more effective.
Cognitive diversity allows humans to show off qualities that machines will likely never possess: creativity and ingenuity. Meanwhile, the power of machines to quickly crunch and analyze data provides insights that humans would take much longer to ascertain. The combination of a machine's analytical power with a human's creative power provides a platform for innovative ideas to be born. Because every person approaches a task differently, the more diverse the human workforce, the more creative angles can be tapped into.
Fostering big ideas of the future
As more emphasis is placed on organizations and employees being innovative, incubators and accelerators formed by cities to support businesses are gaining relevance. Through these organizations, a small creative idea from a single person can become a fully-fledged product overnight in the digital age; something that was not possible in the past. This presents exciting opportunities for technology to enhance and support creativity in business, with real results.
The breakneck speed of technology innovation means that success requires embracing disruption and change, no matter how uncomfortable or difficult it might seem in the short-term. Further and perhaps more importantly, it means empowering the people that work with the technology to be creative and find new ways to apply it. And it means finding ways to use technology to stimulate new approaches to talent and help close the talent competitiveness gap. Businesses' and industries' long-term survival depends on it.
Pathmal Gunawardana VP and Head of Americas at Tata Communications. He is responsible for accelerating customer adoption of Tata Communications' hybrid WAN, cloud enablement and business collaboration services across North and South America. Gunawardana has been with Tata Communications since 2015, serving previously as the company's vice president of sales for the Americas. In this role, he was responsible for driving the development of near and long-term go-to-market strategy in both the service provider and enterprise segments in the region. Prior to joining Tata, Gunawardana was Head of Global Mobility Vertical Sales at Juniper Networks. He has also held positions at Nokia Siemens Network, Alcatel Lucent Technologies and Bell Labs.
Never Miss a Beat: Get a snapshot of the issues affecting the IT industry straight to your inbox.
You May Also Like
---