Cribl CEO on Building 'Switzerland of Observability'
Cribl CEO on Building 'Switzerland of Observability'
The data platform and "observability pipeline" provider Cribl reached the annual recurring revenue milestone even as tech industry downturn lingers.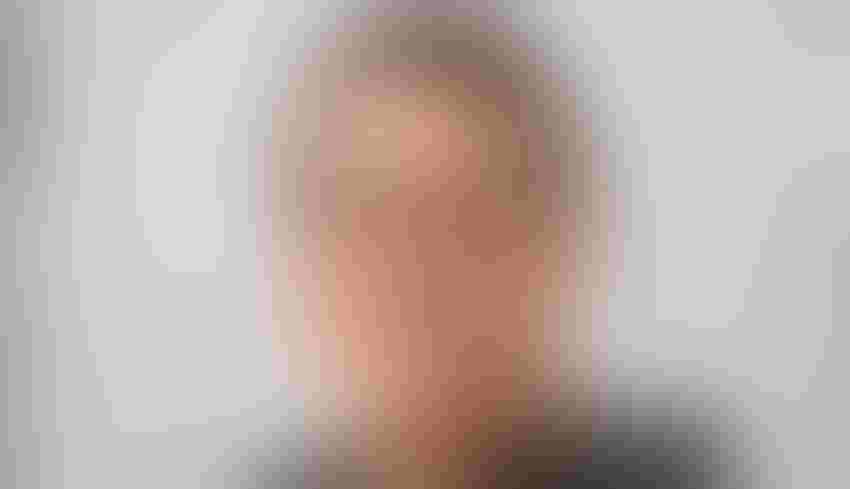 Cribl CEO Clint Sharp
Photo courtesy of Cribl
As cloud, security and data needs continue to grow at a feverish pace, companies in the observability and data security spaces are experiencing unprecedented growth. Cribl, a data platform for IT and security, has surpassed $100 million in annual recurring revenue (ARR) -- growing from $1 million ARR in just four years. The company is also expanding its offering internationally.
Cribl and other observability-focused companies are experiencing a boost from demand for cloud data security along with a growing number of tools to monitor systems and data. And the trend is likely to continue as the observability space sees a flurry of investments following Cisco's bid to buy observability firm Splunk for $28 billion.
InformationWeek chatted with Cribl Co-Founder and CEO Clint Sharp about the company's meteoric rise and the security landscape going forward. What follows is an edited transcript of the discussion:
Can you give us an overview of Cribl, what you've been up to, and how you're able to achieve impressive numbers despite a slump in the tech industry right now?
That's a story about living by our values. We think of ourselves as a data company. We sell into the observability market, we sell into the security market, and we help people work with the massive volumes of data that these types of tools generate and store. Our core products [Edge, Stream, and Search] make up what we call a telemetry pipeline that helps people take data from anywhere and put it anywhere. We give them choice and control. We give them the ability to take their existing data collection infrastructure, whether that's from proprietary vendors, whether that's from open-source agents, or data that ends of up object stores, we have integrations on the source and destination sides. And we allow them to enrich that data and control that data filter. A lot of companies are spending tens of millions of dollars on these solutions that are very expensive. When you talk to CIOs and CISOs, this type of tooling is a significant portion of their budgets and they're dealing fundamentally with a data growth challenge. Data is growing at 27% CAGR, and budgets are not.
There's a lot of excitement in the observability space right now. Was that spurred on by the Cisco/Splunk deal, or was it heading in that direction anyway?
There are a number of trends in observability and security. Obviously, Datadog has done incredibly well, Splunk has done incredibly well on the observability side. On the security side, you see an emergence of competitors in the SIEM space. So that's really fueled our opportunity because customers are seeing a number of different places where they want this data to go. Maybe they're onboarding a new set of solutions. So, Cribl being this neutral Switzerland in the middle helps them be able to manage their portfolio.
For CIOs, CDOs, CISOs and other IT leaders, with these tools and companies consolidating and evolving, how should they implement observability tools. How do they create the right solutions for their organizations?
There are two schools of thought when you're looking at observability and security. One is you go all in on one vendor. That's where a company like Datadog has been very successful. The second approach is 'best of breed,' and that tends to be where we play -- where the company is looking for the best metrics solution, the best logging solution, the best SIEM solution from different vendors. And that's a challenge that we can help them solve and how Cribl is uniquely positioned, because we're agnostic and we work with everybody. So we give them choice. We're giving them the ability to switch vendors if they want. It's not a wholesale switch -- it's managing a portfolio of tools from different vendors.
How is AI and GenAI impacting the observability and security space?
In the observability and security space, it has not had the kind of immediate deep impact that it has in things more centered around natural language. But I think it will have a number of impacts over time. My general feeling on AI is that it's like any major hype cycle -- like having to have a cloud strategy in 2009. Most organizations that were coming up with a cloud strategy then are just now really starting to invest deeply in cloud. These types of transitions often take much longer than people think. I think we're seeing a lot of chatbot announcements in the space, and that's really the easiest thing to do really quickly. But I've had a number of customers who I talk to on a regular basis, who say, "whatever you do, just don't say AI." So, there's some fatigue and some skepticism on behalf of the customers. For us, we are excited about it and we're investing in areas around autonomous agents and the ability to articulate business rules and queries in a natural light. Those are obvious next steps. But I think that the really big impact of generative AI is not going to be seen for a couple of years.
Take us into your plan for the next year. In 2024, how do you see things developing for Cribl?
We are on a tear from a growth perspective, which I expect to continue. We're providing a ton of value for people with shrinking budgets. And the value proposition is resonating with the market. From a company growth perspective, we're expanding internationally. Over the next year, you'll start to see us talk about customer success in the analytic space and specifically around analyzing data -- in data lakes, especially.
Never Miss a Beat: Get a snapshot of the issues affecting the IT industry straight to your inbox.
You May Also Like
---