Cures For The Common Help Desk Headaches
Cures For The Common Help Desk Headaches
Hey IT support pros, here's how to shrink the help desk ticket stack and help employees help you.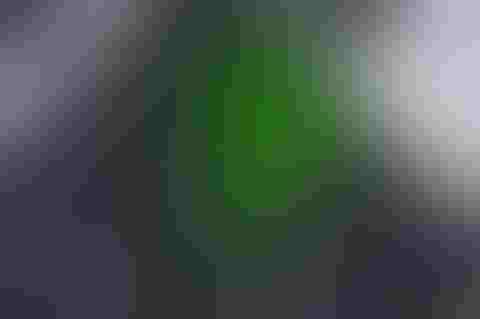 There's an ongoing gag in the now retired BBC sitcom, "The IT Crowd," where the support desk phone rings and a machine picks up and says, "Hello, this is IT. Have you tried turning it off and on again?"
The show's IT help desk pros Roy and Moss hilariously embody the frustration of support staff suffering in basements around the globe -- frustration expressed in the eternal questions: Why will no one ever read a manual? And why can't they just click the "Reset Password?" link?
All of us working in IT operations and support have received the same ticket requests over and over. The most common ticket we get reads, "Help! I can't remember my password." Yes, in 2014. Yes, inside tech companies. Yes, with a password-reset link built right into the Windows login screen.
[Beware of these scary, real-life stories from support pros manning the IT help desk. Read 5 Help Desk Tales From The Crypt]
Yet no matter how frustrating it can be to repeatedly answer the same questions, it's important to note that the quality of interaction between end users and the help desk goes a long way to driving employee satisfaction across the company.
Shrink the ticket stack... and headaches
As an IT support team, our goals are: 1) to reduce the number of calls, 2) to resolve issues on first contact, and 3) to improve user interaction. Self-service password management systems can shrink the ticket stack to a degree, but no matter how large the font on the "Reset password?" link, it will somehow still escape the easily frazzled user. This is why we also need to provide clear, always-available training on how the password management system works.
A close second to forgotten passwords on the help desk headaches list is the fact that supporting remote systems like sales team laptops and branch office servers is difficult and likely to become more complex with the new quicker release strategies from Microsoft. Somehow updates can never get done proactively -- they are almost always serviced in a reactive usually "code red" fashion. The major issue here, of course, is the lack of access based on geography.
Network endpoints that are thousands of miles -- or an ocean -- away are tough to troubleshoot or run system updates on without direct file-system access. Even less available are the laptops of road warriors who only randomly log on to the corporate VPN. How can we validate that they're only using software from the whitelist and run patches? With Microsoft adopting its new development strategy of iterative releases for Windows, this challenge will not go away soon.
Moving remote users from a reactive panic support mode to a more proactive one should be a priority. Tools that allow for remote software rollouts, patching, monitoring, and troubleshooting go a long way to improving your remote users' quality of work life and productivity -- not to mention that keeping them up-to-date on security patches prevents them from being roaming attack vectors for the hordes of cyberattackers.
The third most common help desk headache will probably rise to the top of the list in the coming year: the dreaded BYOD ticket. As companies transition to a BYOD world, the variety of problems submitted is as numerous as the number of OS versions. AT&T may sell the same model HTC as T-Mobile does, but the Android operating system will be different, the interfaces will be different, and the networks they access are different, making troubleshooting incredibly complex. In reality, each employee with each phone/OS combination represents a unique solution approach -- one process per employee phone or tablet.
Helping IT support helps everyone
Ideally, IT support managers can find ways to give their help desk staff the ability to be heroes -- not just for the end user's satisfaction, but for their own. To stem the tide, having the right tools in place helps, of course. If they get a panicked call saying, "I accidentally deleted an important presentation" and they can take care of that user, both parties are satisfied.
In the case of supporting BYOD users, requiring that smartphones that are jail-broken or rooted be blocked from network access will prevent the installation of nefarious malware inside your firewall. Receiving alert flags when phones are rooted and then establishing auto-block features can prevent a phone-based cyber-attack from progressing.
With all three of the most common help desk headaches, though, you need to go beyond technology and look to training and cross-departmental collaboration to really build skills into your corporate cultures. Defining a technological skillset matrix for your team will reveal gaps in knowledge. A simple "X skills needed, Y people on the team with a 1-, 2-, or 3-rating per block" will show where you need to provide more training and where you can hold a related session in a conference room each month.
Yes, you'll be partway there with well-established tools for mobile device management (MDM), endpoint visibility, direct file access, and remote troubleshooting. But you can go further by working proactively with HR, legal, information security, and directors in all divisions to get buy-in for the kind of ongoing training needed to help eliminate painful, recurring help desk headaches.
If the world wasn't changing, we might continue to view IT purely as a service organization, and ITSM might be the most important focus for IT leaders. But it's not, it isn't and it won't be -- at least not in its present form. Get the Research: Beyond IT Service Management report today. (Free registration required.)
Never Miss a Beat: Get a snapshot of the issues affecting the IT industry straight to your inbox.
You May Also Like
---