Customer Experience: A Company's Most Important Battleground
Customer Experience: A Company's Most Important Battleground
Tthe last century way of doing customer experience is outdated. The emergence of new technologies calls for the adoption of new processes.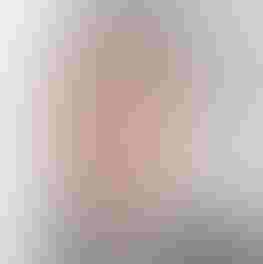 A prominent theme on executives' minds is customer experience and how technology is being used to measure, understand, anticipate and deliver better experiences. For insights on how companies can win on the customer experience battlefield, I met with innovative founders and CEOs of technology companies, fast-growing startups, policymakers and heads of state during a global tech conference to discuss what's next in technology.
From these conversations, four areas struck a chord with me that illustrated where customer experience matters most, and secrets to delivering exceptional customer experiences for global enterprises today.
Customer experience impacts the purchasing decisions. The biggest driver for providing a good customer experience is to ultimately make a sale. The experience guides consumer purchasing above any other factor, a trend carrying profound implications for all companies. More than 80% of the buying decision happens before a single interaction. Buyers are absorbing and learning through the experience of the brand; not just their personal experience but also with their influencers.
For example, whenever consumers buy an item they've never bought before, they go online to look at customer ratings and reviews. Likewise, enterprises need to look at customer experience data to make decisions that impact the customer and close the gap between what customers are observing and acting how companies react on that data. Since research tells us that 86% of buyers will pay more for a better customer experience, companies should be working towards winning that purchase decision.
The consequence of a bad experience can be detrimental to a company. An astonishing trillion dollars in the US are lost due to poor customer service experiences such as holding on a call too long to deal with an issue, not having a speedy response time, or having challenges when navigated through a call center digital platform. These are some fundamental issues that buyers are facing today as it relates to poor customer experience. The opportunities created with advanced technologies can improve interactions, response times and remedy situations.
Backend needs to match the frontend. When the backend processes are streamlined with frontend customer-facing processes, organizations can achieve unrivaled customer experiences that grow their business and retain customers. A real-world example of what this looks like is when SAP helped the San Francisco 49ers improve operations so administration could see all aspects of the stadium during the game.
SAP manages various systems and vendors used for ticketing, parking, concessions, retail, and customer services and has the ability to collect, consolidate and generate insights based on real-time data across all facets of a fan's experience at Levi Stadium, even to the detail of when there are challenges at the restrooms.
It previously took administration three days to get reports and analyze the fan experience, now they receive it in real time and are able to improve the gameday experience for fans and drive revenue opportunities.
Customer experience protocols need to embrace robots. Gathering customer data from within all aspects of the organization gives a more realistic view of a customer's journey. Dashboards capturing and analyzing data from the point-of-sale, call center, and social interactions enable employees to take action and make improvements.
However, the last century way of doing customer experience was command and control – where you gave people lots of data and then gave them restricted protocols to work with it. The emergence of new technologies calls for the adoption of new processes.
Companies that are outperforming in customer experience are innovating and decentralizing decision making over the traditional rigid command and control approach, and embracing software robots.
Software robots used in robotic process automation (RPA) automate the integration of data among various systems and, with intelligent capture software, have the ability to read structured and unstructured data. Organizations are deploying it everywhere they want the ability to understand a customer experience and be able to direct an action to the right department automatically or handle customer service tickets faster.
There's a strong business case for RPA and machine learning since 17% of business loss is because automation has slow response times. Machine learning aggregates data and creates experiences so phones are answered faster, calls are routed to right person, and disruptions in service are solved more quickly. Machine learning creates intelligent enterprises and more intelligent experiences that redefine customer experience today.
Like most new technologies, there has been anxiety that robots are going to take over jobs, however the contrary is true. Employees don't like to do busy tasks that are ineffective. They want to have high-value strategic responsibilities and let chat bots deal with remedial tasks so employees can focus on the work that brings them job satisfaction.
AI's future in the enterprise. The biggest impact to the customer experience is AI and how it has changed the enterprise during the last two years. One notable industry sector where AI has made amazing transformations is banking. For example, ABBYY completed a project with one of the biggest banks in the world. Now customers can take a picture or a video of a document with a phone, see it captured and analyzed in real time, and get a loan approved within seven minutes.
But we're just at the beginning of AI's capabilities in the enterprise. We'll see a blend of AI and human intelligence where humans can focus on higher-value tasks.
It's important to note that the customer experience is the single differentiation of a brand today. And what will differentiate a customer experience is the integration of AI. But keep in mind, AI allows us to examine the past to predict the future. We'll use AI to power customer experience, change modules, policies and processes before they fail. When we have the ability to predict and improve, that's when the customer experience wins.
David Yang created ABBYY in 1989, when he was still a fourth-year student. Now ABBYY is a global leader in the content IQ solutions with over 1,100 employees in 13 offices worldwide, including Silicon Valley, USA, Germany, Japan, and Russia. ABBYY develops a diverse range of artificial intelligence, content intelligence, natural language processing, optical character recognition and linguistic technologies, solutions and platforms for classification, text analytics, data extraction and validation to improve business outcomes.
Never Miss a Beat: Get a snapshot of the issues affecting the IT industry straight to your inbox.
You May Also Like
---