Cut IT Waste Before IT Jobs
Cut IT Waste Before IT Jobs
Remember that cutting IT jobs doesn't just reduce the bottom line, it means the removal of talent, careers and institutional knowledge.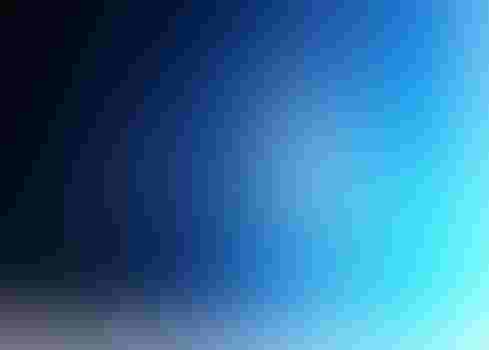 Image: WrightStudio - stock.adobe.com
International Monetary Fund projections have suggested that the "COVID-19 recession" will be the most severe global economic downturn since the Great Depression of the 1930s. Just as many countries are introducing new lockdowns in an effort to stem a second wave of the virus during the winter, companies around the world are putting themselves on a recession-ready footing. Unfortunately, this means a razor-sharp focus on cost cutting and significant job losses. Adding to these concerns, a recent poll by the IT company Insight found that 30% of IT leaders intend to cut jobs in 2021, with 27% having already done so since the start of the pandemic.
At the ITAM Forum, we are confident that effective use of ITAM could help to save many of these jobs, as well as many of those outside of IT. This is the basis of our #ITAMsavesjobs campaign.
#ITAMsavesjobs
IT Asset Management (ITAM), the discipline that seeks to optimize spend on the IT environment, has a very compelling business case to help companies through a recession. The ITAM Forum campaigns for ITAM to eventually become a de facto business practice within every organization, as common as marketing, HR, accounting, etc. Considering the current wave of job losses, we are calling on companies to leverage the cost-cutting benefits of ITAM now as part of their recession planning to help protect jobs today, as this will help secure their growth in the future.
According to a consensus of our members (representing a broad swathe of the ITAM community, including ITAM practitioners, consultants, tool vendors and resellers), organizations that implement ITAM can reasonably save at least 5% on their IT and software costs every single year. It is worth pointing out that this is an intentionally conservative estimate, since most ITAM projects save much more than that, especially in their first year. However, for the sake of building our case, the consensus among our members is that 5% is a very realistic proposition that every company could realistically achieve and sustain over time.
How many jobs?
ITAM has demonstrated the ability to cut costs, enhance security, reduce risks, and boost company agility. All of these attributes are particularly beneficial in a global recession, where any financial savings made through ITAM can be used to prevent cuts elsewhere, especially among the workforce that will be the real engine for growth once the recession ends.
While it is impossible to fully correlate the impact of ITAM on job retention, we can illustrate the opportunity with some simple sums. Starting with Gartner's latest Worldwide IT Spending Forecast, the total spend next year on Data Center Systems, Enterprise Software, and Devices (the three areas of IT spend that ITAM can address) will be $1.35 trillion. If ITAM can reduce this spending by just 5% (which we have already said is a very conservative estimate for the industry), that alone equates to over $67.7 billion of potential savings from ITAM alone. If just some of these savings were applied toward talent retention, they could protect hundreds of thousands of jobs around the world.
Before IT departments slash critical projects or lay off staff, we urge them to look at their IT spend first to see where savings could be made. Remember that cutting IT jobs doesn't just reduce the bottom line, it means the removal of talent, careers and institutional knowledge -- in comparison to IT waste, which is removing unused or unwanted resources with no impact whatsoever on delivery of services.
What's more, with many IT purchases having been rushed through during the March/April period to support home working, there is a high likelihood of "bloatware" across organizations that could yield higher than average savings than you would typically expect in an ITAM project. Now is a good time to go back and review what was bought to ensure it still delivers value.
Cut waste before jobs
I am not saying that ITAM alone can save every person's job, but the amount of money that ITAM can save is real and proven. If these savings are put directly towards job retention, then many thousands of jobs can be saved. Even if the deployment of ITAM saves just one job in each company, that is a tremendous win for that employee, their family, the company, and the wider economy too.
It is now up to companies and employers to realize the value of their own ITAM programs and ITAM talent. Instead of targeting those programs and employees for their own share of job losses, they should recognize their intrinsic value and expand and enable their ITAM programs to drive even more value across the business, which in turn will protect the fortunes of the company and its employees. Remember, #ITAMsavesjobs!

Martin is the founder of ITAM Forum, a not-for-profit trade body for the ITAM industry created to raise the profile of the profession and bring an organisational certification to market. On a voluntary basis, Martin is a contributor to ISO WG21, which develops the ITAM International Standard ISO/IEC 19770. Martin is also owner and founder of The ITAM Review, an online resource for worldwide ITAM professionals. The ITAM Review is best known for its weekly newsletter, LISA training platform, Excellence Awards and global ITAM conferences.
Never Miss a Beat: Get a snapshot of the issues affecting the IT industry straight to your inbox.
You May Also Like
---