Data Scientists Need Soft Skills. Business Leaders Need Data Skills.
Data Scientists Need Soft Skills. Business Leaders Need Data Skills.
Businesses struggle to become data driven. But telling data scientists to improve their communications skills isn't a magic bullet -- business leaders need analytics skills, too.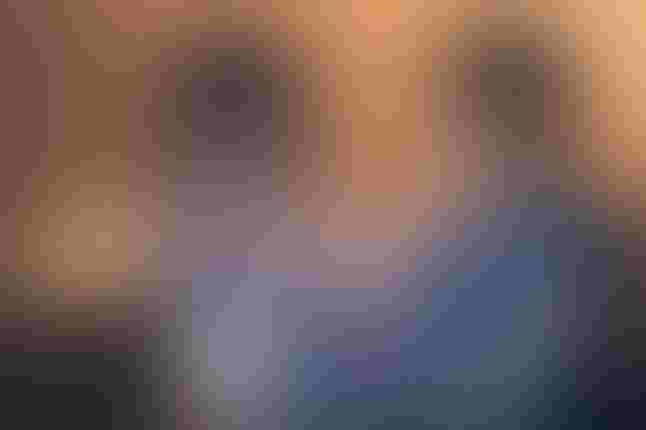 Quality Stock via Alamy Stock
Many businesses are struggling to effectively use data. A recent study found that most business leaders lack both the confidence and the qualifications to use data to make decisions. In fact, 72% of business leaders said that they have avoided making a decision because of too much data and a lack of trust in data.   
Data professionals have long grappled with this problem. Business leaders don't always trust data and prefer to rely on their personal experience when it comes to important decisions -- or what I like to call, "a sample size of one."  
An oft-presented solution is to better train data scientists on "soft skills," like communication and business acumen, so they can better influence their business stakeholders. As a data scientist who became a CEO in the insurance industry, I have a slightly different perspective. While I agree data scientists need a well-rounded skill set, it's equally urgent for business leaders to gain data analytics skills.  
As emerging technologies like generative AI transform everything about how we work, soon it will no longer be acceptable for business leaders to have limited data literacy or to rely on a technical expert to perform any type of analysis. They will need to have the necessary skills to not only consume and understand data-driven insights but also extract them.  
Data Analytics Training
So, operationally, what does this look like? At our company, we offer every corporate employee analytics training, including on-demand training and an annual analytics academy. We make a data exploration platform available to the entire organization and expect people to use it. With data broadly accessible to everyone, it's much easier to build a data-driven culture where every person in every function comes to the table with data.  
This doesn't mean our data science team abandons business stakeholders to fend for themselves. Our data leaders are wholly invested in making sure data is usable and accessible for all. They host weekly "Data Science Office Hours," regular educational "lunch-and-learns," and have a public Slack channel for questions.  
By ensuring the broader organization possesses basic data skills, our data science team frees its own time for impactful work that propels our business forward, like improving the AI-driven recommendation engine that our insurance agents use to help customers. While we don't expect marketing to develop machine learning models, we also don't expect them to need data professionals to answer basic questions, like how many life insurance policies we sold this year.  
It is absolutely also necessary that our data scientists possess business acumen and communication skills. We prioritize these qualities throughout the hiring process, from the initial candidate phone screen to the technical assessment. Sometimes, we interview hundreds of candidates before we find one that is the right fit. Making the right hire is more important than hiring quickly.  
Embedding Data Science
Thanks to this approach, data science is deeply embedded across our business. Our data scientists aren't seen as consultants. Instead, they set strategic direction and are viewed as partners to engineering, product, marketing, and sales.  
This enables us as a company to make bold data-driven moves with confidence. For example, in 2021, we launched a small experiment where we enabled our agents to sell multiple lines of insurance, such as Medicare Advantage and life insurance. The goal was to improve our ability to meet fluctuating demand from our customers. To our leadership team members with years of traditional insurance sales experience, this seemed like a farfetched idea. It had never been done before.  
However, our leaders are the first to pull up a dashboard when they make a decision -- our data-driven culture starts at the top. Because the data from the experiment was compelling, we quickly got on the same page that this was something worth further investment. Nearly two years later, we have many agents successfully participating in the program, with the ability to sell multiple lines of insurance through Assurance. Without a leadership team that was highly data literate, this concept might have ended up in the recycling bin.  
I'd be remiss if I didn't note that none of this would be possible without a strong data engineering foundation. Data infrastructure, governance and quality investments are the first step in building a data-driven culture, and data leaders must prioritize them. If data isn't clean, up-to-date, and high quality, or if you don't have robust data lineage, it won't be trusted. If data isn't available in a usable, structured format for business users, it won't be leveraged. If systems aren't scalable and regularly maintained, something will break, and your business users will give up.  
For us, these investments were a priority from day one -- we knew we wanted to build a strong data-driven culture. For other companies, these investments may be required as part of a broader digital transformation effort. However, they are well worth it, and Chief Data Officers and CEOs must align on this. Because once that foundation is laid, data-driven leadership that promotes widespread analytics skills can help your company truly achieve the long-promised benefits of data.   
Never Miss a Beat: Get a snapshot of the issues affecting the IT industry straight to your inbox.
You May Also Like
---