Datawind's $38 Tablet: What's Inside
Datawind's $38 Tablet: What's Inside
Datawind aims to empower low-income families with a connection to the Internet. The company also plans to sell a $100 tablet.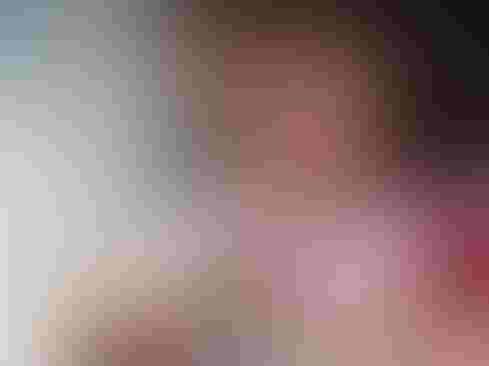 The Google Nexus 7, at $229, is a cheap tablet. The HP Slate 7 Plus is even cheaper, at $150. Tablets like these, however, cost a fortune compared to the Datawind UbiSlate 7Ci, which will sell for just $38 once it reaches the US next month.
What does a $38 tablet buy? The 7Ci runs Android 4.0 Ice Cream Sandwich, which is four OS versions ago, for anyone keeping track. The device is powered by a single-core 1 GHz processor with just 4 GB of built-in storage. It accepts microSD cards for additional storage. The device has a 7 inch screen with a resolution of just 800 x 480 pixels, the same as you'll see on today's entry-level smartphones. Few tablets offer such a low resolution.
Suneet Singh Tuli, Datawind's CEO, knows his company's tablet is no match for today's best devices -- at least as far as the hardware is concerned. "It's easy to criticize our devices based on specs. But prices like this can be liberating," said Tuli in an interview with The Wall Street Journal.
[Nokia is reportedly working on a low-cost Android smartphone. Will Microsoft nix the project? Read Nokia's Secret Android Smartphone.]
Rather than serve as a media monster or gaming machine, Tuli's goal with Datawind's $38 tablet is much grander: to connect the unconnected to the Internet.
"Affordability shouldn't be the reason people can't get on the Internet," said Tuli. "We want to specifically reach a customer base that right now is not on the Internet. The power of the Internet is frankly essential in taking societies to the next level, in equipping young people to be able to even make it in the workforce. We can't afford to have people grow up without the Internet."
In the US, that's about 15% of adults, according to the Pew Research Center, and an unspecified percentage of children. Part of the reason could be the expense. The latest census data shows that 15% of the US population -- about 46 million people -- are living below the poverty line. For a family of four, that's just $23,500 per year. With that sort of income, even a $150 HP Slate 7 Plus could be an unaffordable luxury. Tuli believes Datawind's low-cost device can have an impact with these groups.
Datawind also plans to sell a slightly better tablet with a $100 price point. What sets this device, the UbiSlate 7C+, apart from the 7Ci is that it includes one year of free web browsing over the aging 2G EDGE data networks. EDGE delivers speeds around 100 kbit/s. HP's $150 tablet doesn't offer cellular connectivity at all, let alone a year of free service. Datawind will also sell a higher spec'd tablet called the UbiSlate 3G7. As the name implies, it will offer unlimited browsing over 3G networks for $150. The 3G7 will run Android 4.1 Jelly Bean.
These cheap tablets are obviously not intended for power users. Mobile professionals need machines such as the Apple iPad, Microsoft Surface, or Samsung Galaxy Note. These devices are also clearly not for hardcore gamers or those looking to consume high-quality audio and video content.
Datawind's goal is laudable. Internet access has indeed become essential, and the $38 UbiSlate 7Ci could be the device that helps those who aren't connected join those who are.
There's no single migration path to the next generation of enterprise communications and collaboration systems and services, and Enterprise Connect delivers what you need to evaluate all the options. Register today and learn about the full range of platforms, services, and applications that comprise modern communications and collaboration systems. Register with code MPIWK and save $200 on the entire event and Tuesday-Thursday conference passes or for a free expo pass. It happens March 17-19 in Orlando, Fla.
Never Miss a Beat: Get a snapshot of the issues affecting the IT industry straight to your inbox.
You May Also Like
---