Death To Fillable PDFs And MS Word Forms
Death To Fillable PDFs And MS Word Forms
Your "convenient" enterprise forms are killing me. We need new approaches and more communications.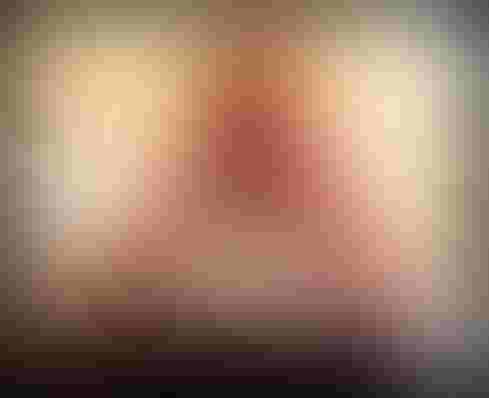 (Image: Sybren Stuvel, Flickr)
The next time someone asks me to fill in a Microsoft Word document form, I'm going to ask him if he can punch me in the face instead. Really -- a recent encounter with a consultant's "convenient electronic form" was that painful.
My experience isn't unusual. Even enterprise software that allows for ad hoc data capture using a web form typically isn't usable, or at least easily usable. So Word forms become the standard drill:
Step 1. Receive form, tweak file format. Fortunately, my version of Microsoft Word was compatible with the consultant's… to some extent. "You are about to save your document to one of the Open XML file formats. This action will allow you to use all the new features but may cause changes in the layout. Click OK to continue or Cancel to select a different file format." Gulp, shall I call the Help Desk?

Step 2. Become a Microsoft developer. Now I had to switch out of design mode, because the document had been saved in design mode. In my version of Word, I had to "protect" the document… in order to fill it out. Perhaps another Help Desk call?

Step 3. Fix errors, handle crashes. Inevitably, because I am OCD, I see errors or misalignments in the document, so I go back into design mode and do things like tweak columns. This led me to a not-so-magical moment: "Microsoft Word has encountered a problem and needs to close." But, but I don't need you to close. Did I save? Did it autosave? Where was I? Help Desk!

Step 4. Redo form fill-in. Copy and paste was totally fubar when I was in design mode, so I switched out, presumably to save myself some frustration. Nope. Switching in and out reset many of the form's fields to default, and I had to redo them. Only painstaking restraint prevented me from punching my monitor and having to make another Help Desk call.
Fans of fillable form documents point out that PDFs aren't as horrible. OK, they're not as horrible, but they're still horrible. What version of Adobe Reader do you have? Have you tested the form on all of them? Will the people using the form get a message that they can't save the form without the full version of Adobe Acrobat? If it sounds like I am speaking from experience, I am on this one, too.
Sorry, Adobe. You had a chance with PDF forms, and you blew it. And the world needs to move on.
The alternatives smell a lot like cloud computing, and that means that enterprise employees and enterprise IT staff alike feel like they somehow need permission.
[Stop looking for the silver bullet when it comes to data security. Read Security Armchair Quarterbacks: Go Away.]
And that's the crux of the matter: If we don't want to waste an hour or two per employee every time we seek ad hoc employee input, we must do two things:
1. Define which enterprise mechanism (perhaps an ERP extension) is OK to use for internal form data capture.

2. Encourage cloud form data capture for cases that don't lend themselves well to No. 1 (such as contractors or consultants working to capture data). Specify use cases or data types (healthcare data, for instance) that should be approached with caution and IT assistance.
The cloud options are easy and inexpensive. SurveyMonkey will work in some cases. Google Forms is flexible and free. Wufoo has more features, as does FormSite, and both are inexpensive. One caveat: For employees who are more comfortable mulling over a form before filling it out, it's courteous to provide the option of viewing the entirety of the form before data entry.
Two wins: First, the collector gets the form data back… as data. (PDFs and Word documents can, but usually don't, come back as tabular data.) Second, employees are less frustrated.
The key to making this work is communication. IT must reach out to everyone in the organization, including contractors and consultants, who collects data. Make it clear when it's OK to use cloud options. Understand that there are labor and frustration consequences of using 1990s .docs and .pdfs to accomplish 21st century work.
Crappy forms and data collection reflect poorly on the organization. Permitting and enabling employees to use modern tools, whether or not they come from IT, will create a more effective organization, even if it's in a small way. The small ways usually add up to big wins.
Apply now for the 2015 InformationWeek Elite 100, which recognizes the most innovative users of technology to advance a company's business goals. Winners will be recognized at the InformationWeek Conference, April 27-28, 2015, at the Mandalay Bay in Las Vegas. Application period ends Jan. 16, 2015.
Never Miss a Beat: Get a snapshot of the issues affecting the IT industry straight to your inbox.
You May Also Like
---