Democratized Software: Empowering the Business
Democratized Software: Empowering the Business
We are witnessing the next wave of software; one that democratizes its use and allows all parts of a business to participate in making it work.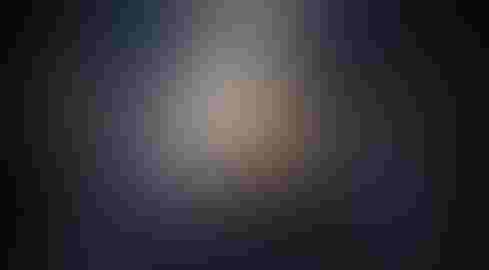 Image: Sikov - stockadobe.com
My background in consulting gave me the opportunity to work with many unique businesses in diverse industries and geographies. Despite their differences, they all wanted to solve the same challenge: how to serve customers and accelerate growth.  
Today I lead one of those companies, and not surprisingly I find myself with the same needs my clients had years ago. I, too, want to serve our customers better and grow our business faster and am looking for the smartest and most innovative ways to do so.
My time in consulting coincided with the rapid rise of application software and I lived through the transition from on-premise to cloud-based software. While the hosting mechanics changed, the software was similar. In both worlds, CIO shops and large consulting organizations configured application software and designed best-practice business processes to drive adherence to internal process and policy. Process design decisions were controlled centrally and rolled out to business users. A focus on the customer was often secondary to consistency, efficiency and adherence.
Democratized software, by contrast, allows more people, especially those on the front-line with customers, to own and solve their customers' needs. Business users can adapt and extend the core business processes without disrupting business and IT integrity. Using low-code (or average-joe code) applications, businesspeople can create workflows and business processes without depending on their IT organizations. Problem solving is placed in the hands of the people who identified and live with their customers' needs and empowers them to act faster.
We saw this transition happen over the past decade with websites. IT teams grew tired of managing the dynamic nature of websites and put the power to change them in the hands of marketing teams. The technology shift from (for example) Java scripting to WordPress accelerated this change. We now see the opportunity to achieve this same dynamic with other business functions. Whether the software is labeled low-code, forms management, workflow automation, robotics process automation (RPA), or any other number of things, business users can essentially build applications to manage their work without negotiating for, and consuming, precious IT resources.
As a result, enterprise software is changing and becoming more powerful and flexible for its end-users. At the same time, CIOs and their teams are more comfortable empowering business users to solve for themselves while maintaining the controls and governance to protect the enterprise. Luckily, this flatter and more dynamic environment is one embraced (and even insisted upon) by the new generation of employees and leaders.
There is another aspect of traditional application software that's being challenged. For as long as I have worked with CIOs and business leaders, there has been a debate between choosing best-of-breed point solutions vs. fully integrated packages. People often want the advanced functionality associated with best-of-breed, but they don't want the headaches associated with building and maintaining the integration of these solutions.
In the old days, larger enterprises moved toward integrated "ERP" packages to avoid these integration challenges. This left them with less flexible software designed primarily to drive process adherence and control with its users. ERP is about managing the transactions and data associated with core business processes. These core processes don't embrace the constantly changing needs of customers. They aren't inherently customer centric. It's all about consistency, efficiency and process adherence. Today, businesses need to adapt to the needs of their customers, and to connect these core business processes more directly to their customers.
There is great consumer parallel from the media industry, where customers have subscribed to Comcast or DirectTV for their content needs. These companies assume the challenge of aggregating access and content. The advancement of technology (specifically network wireless access and bandwidth) now allows consumers to curate their own content interests across a broader network. Consumers can subscribe to the content that matters to them, such as ESPN, HBO, Disney+, and Netflix, and often pay less than their current subscription contracts. The same is possible with today's flexible SaaS software. CIOs can buy multiple packages and allow business owners to solve customer needs in the field. The advancement in technology makes integrations and information security much easier than before while providing this flexibility.
We are witnessing the next wave of software; one that democratizes its use and allows all parts of a business to participate in making it work. As this happens, we will witness software segment convergence that brings many software categories together to engage customers more completely, and that allows enterprises to adapt and flex to a dynamic customer experience.

David T. Roberts is the CEO of SurveyGizmo. His passion for helping companies create customer-centric cultures is what attracted him to SurveyGizmo. He's been building great relationships between companies and customers since he was a founding member of Accenture's Customer Relationship Management Practice. SurveyGizmo gives him the opportunity to revolutionize customer engagement by integrating the best feedback into companies to drive immediate and meaningful action. Prior to joining SurveyGizmo, Roberts was a Partner at Accenture and most recently the CEO of ReedGroup.
Never Miss a Beat: Get a snapshot of the issues affecting the IT industry straight to your inbox.
You May Also Like
---