DeSalvo Appointed National Coordinator For Health IT
DeSalvo Appointed National Coordinator For Health IT
Dr. Karen DeSalvo receives high praise for her post-Katrina work in New Orleans and her extensive experience in health IT.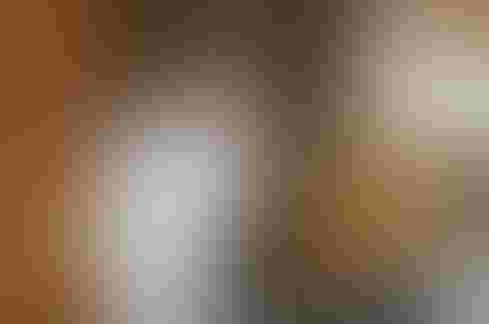 Karen DeSalvo, image from Flickr, <a href="http://www.flickr.com/photos/tulanesally/">Tulane public relations</a>
Healthcare Robotics: Patently Incredible Inventions
Healthcare Robotics: Patently Incredible Inventions (click image for larger view)
Karen DeSalvo, MD, has been named the new national coordinator for health information technology. DeSalvo is currently New Orleans' health commissioner and senior health policy advisor to Mitch Landrieu, the city's mayor.
In announcing DeSalvo's appointment, Health and Human Services Secretary Kathleen Sebelius emphasized DeSalvo's efforts to modernize New Orlean's healthcare system and her pivotal role in rebuilding the city's public health infrastructure after Hurricane Katrina. In the wake of that natural disaster, she pointed out, DeSalvo augmented the city's primary care medical homes for the low-income and uninsured people who were most affected by the storm.
DeSalvo also has had plenty of hands-on experience with health IT, Sebelius pointed out. "Throughout her career, Dr. DeSalvo has advocated increasing the use of health information technology (HIT) to improve access to care, the quality of care, and overall population health outcomes -- including efforts post-Katrina to redesign the health system with HIT as a foundational element," Sebelius said. 
[ Will in-person appointments disappear? Mobile Health Tech Could Reduce Doctor Visits. ] 
As New Orleans health commissioner, Sebelius added, DeSalvo integrated health IT into key aspects of the city's healthcare delivery system, including its newest public hospital. "Her work as commissioner has led to positive changes to the way healthcare providers deliver care to their patients, improved accessibility and outcomes for patients, and improved the health of all New Orleanians."
In addition, DeSalvo served as president of the Louisiana Health Care Quality Forum, a public health partnership that has administered the state health information exchange and regional extension center grants.  She also has been a member of the steering committee for the Crescent City Beacon Community, one of 17 federally funded communities across the country that are piloting innovations in health IT.
Jacob Reider, MD, who has served as interim national coordinator of health IT since September, also had high praise for DeSalvo. In a memo to staffers at the Office of the National Coordinator for Health IT (ONC), he said:
Some of you know her through her work with the Crescent City Beacon Community in New Orleans, one of our national leaders in applying health IT to creatively solve challenging problems in care delivery. In addition to her connections to Crescent City, she has deep knowledge and experience in health policy, medical education, and public health. Her experience is a perfect fit for ONC's role of using health IT to improve the health care system nationwide.
After DeSalvo takes the reins on Jan. 13, Reider said, he will return to being ONC's chief medical officer. That was the position he had before Farzad Mostashari, MD, resigned as national coordinator in August.
DeSalvo is not one of the people who were most often mentioned as a possible successor to Mostashari. However, her career bears some similarities to his. Both were public health officials in big cities, and both accomplished important work in health IT as part of their efforts to improve healthcare for underserved populations.
The Health Information Management and Systems Society (HIMSS) lauded the selection of DeSalvo as national coordinator. In a statement, the HIMSS said, "Dr. DeSalvo has a deep understanding of the value of informatics, as well as of the challenges and promise of interoperability. That insight will be essential as she transitions to lead ONC's efforts to assist U.S. clinicians and healthcare organizations as they move into Stage 2 of Meaningful Use."
Russ Branzell, president and CEO of the College of Healthcare Information Management Executives (CHIME), said he didn't know DeSalvo personally but had heard good things about her from CIOs in Louisiana.
"I think she's a very logical choice," he told InformationWeek Healthcare. "If her experience on paper is indicative of what she brings to the job, it's a good choice. She has a lot of experience in dealing with big, programmatic activities, post-Katrina recovery probably being one of the biggest ever. She's not a traditional government political appointee. She comes from the field and has practical experience. She knows how this really works. And she knows how difficult health IT can be, which I think is beneficial."
When Mostashari resigned, Branzell recalled, HHS asked CHIME what it was seeking in a national coordinator. "We said we wanted somebody from the field, and I think we got what we were looking for in that respect."
DeSalvo's experience in working with patient-centered medical homes also will be  helpful in her new role, he pointed out, because Meaningful Use is about healthcare transformation. This will be especially true in Stage 3 of the program, which is going to emphasize population health management. "Really, she's a logical person to take this to the next step."
Branzell also had kind words for Reider, whom he said did a good job as interim national coordinator. "He knew just how far to push without sticking the next person with decisions that may be contrary to their views."
Ken Terry is a freelance healthcare writer specializing in health IT. A former technology editor of Medical Economics Magazine, he is also the author of the book Rx For Healthcare Reform.
Interop Las Vegas, March 31 - April 4, 2014, brings together thousands of technology professionals to discover the most current and cutting–edge technology innovations and strategies to drive their organizations' success, including BYOD security, the latest cloud and virtualization technologies, SDN, the Internet of things, Apple in the enterprise, and more. Attend educational sessions in eight tracks, hear inspirational and industry-centric keynotes, and visit an Expo Floor that brings over 350 top vendors together. Register for Interop Las Vegas with Discount Code MPIWK for $200 off Total Access and Conference Passes.
Never Miss a Beat: Get a snapshot of the issues affecting the IT industry straight to your inbox.
You May Also Like
---