DeSalvo Joins HHS In Fight Against Ebola
DeSalvo Joins HHS In Fight Against Ebola
Dept. of Health and Human Services taps ONC's Dr. Karen DeSalvo to help address Ebola and other public health concerns.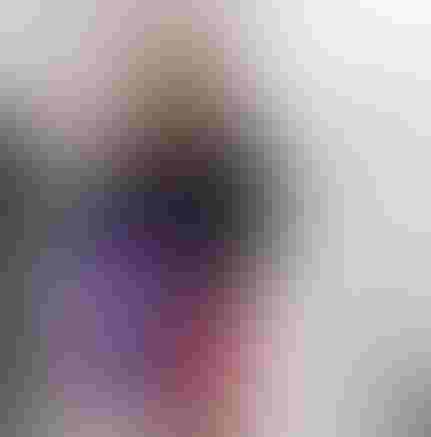 (Image: <a href="https://www.flickr.com/photos/taedc/15070774449/in/photolist-8PNyDH-8PRDdy-8PNyH8-oXKEbM-okZjmV"target="new">Ted Eytan</a>/Flickr)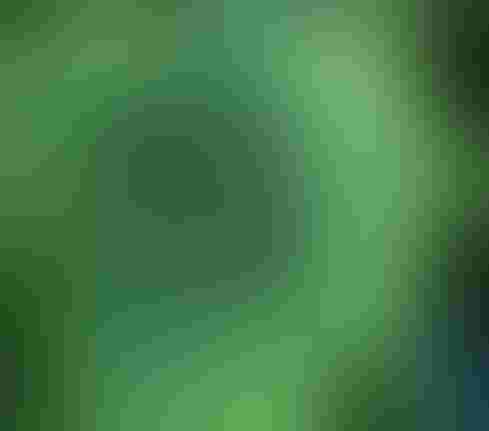 Ebola: 10 Tech Responses To Deadly Disease
Ebola: 10 Tech Responses To Deadly Disease (Click image for larger view and slideshow.)
Dr. Karen DeSalvo, the physician who has embodied transformative healthcare leadership both post-Hurricane Katrina and as national coordinator of health IT (ONC), is now taking on Ebola in her new role at the Department of Health and Human Services.
Effective immediately, DeSalvo will become acting assistant secretary of health, where she'll be part of the administration's Ebola response team, the ONC told reporters Thursday. DeSalvo will work with Health and Human Services Secretary Sylvia Matthews Burwell on initiatives to contain and quell the virus.
DeSalvo will work on "pressing public health issues, including becoming a part of the department's team responding to Ebola," according to an HHS statement. "Dr. DeSalvo has deep roots and a belief in public health and its critical value in assuring the health of everyone, not only in crisis, but every day."
[How can we ensure that EHRs don't contribute to medical errors? Read Ebola Misdiagnosis: Experts Examine EHR Lessons.]
"HIMSS congratulates Dr. Karen DeSalvo on her new role as the acting assistant secretary of health for HHS, and applauds her decision to join the important national response to Ebola and other urgent public health crises," Carla Smith, executive vice president of HIMSS, said on the organization's website. "As health IT has an important role to play in ensuring our nation has a timely and effective preparedness plan, HIMSS pledges our continued support to HHS to maximize awareness, early detection, and appropriate action taken by providers and the public health community on any threat to the health of our nation's residents."
The US government has come under pressure to strengthen and centralize its Ebola initiatives, even following President Barack Obama's naming of Ron Klain, a longtime political operative and attorney, as the so-called Ebola tsar. DeSalvo brings hands-on expertise in navigating both the halls of Washington, D.C., and natural disasters: When Hurricane Katrina decimated New Orleans, DeSalvo, then Tulane University Hospital's chief of internal medicine and geriatrics, quickly set up emergency clinics and oversaw the creation of a stronger public health system within the damaged city.
"Dr. DeSalvo is a smart, motivated public servant with a rare combination of experience in public health crisis response and substantive understanding of the potential of technology to vastly improve the way we handle exigencies like the threat of Ebola," Dan Haley, vice president of government and regulatory affairs at Athenahealth, told InformationWeek. "We are sorry to lose her leadership at ONC but think she will be a valuable addition to the ranks of HHS leadership."
There was no word whether DeSalvo will return to the ONC once the Ebola crisis ends or whether the HHS move is permanent, according to multiple press reports. Lisa Lewis, currently the ONC's chief operating officer, is stepping into DeSalvo's former role as acting national coordinator.
Executive changes are nothing new at the ONC. Dr. Jacob Reider, deputy national director, is leaving the organization in November. This month, Judy Murphy quit for a new position at IBM Healthcare Global Business Services. In July, Lygeia Ricciardi, director of the ONC's Office of Consumer eHealth, and chief privacy officer Joy Pritts left the organization. In September, Lana Moriarty was named to Ricciardi's former position, and Lucia Savage took on the CPO role. The ONC has not had a chief marketing officer since Reider became deputy national director in September 2013.
"In light of the events that led to Karen's announcement today -- it's appropriate now to be clear about my plans, as well," Reider said in an email to ONC staffers that appeared in FierceHealthIT. "I'll remain at ONC until late November, working closely with Lisa as she assumes her role as acting national coordinator."
Considering how prevalent third-party attacks are, we need to ask hard questions about how partners and suppliers are safeguarding systems and data. In the Partners' Role In Perimeter Security report, we'll discuss concrete strategies such as setting standards that third-party providers must meet to keep getting your business, conducting in-depth risk assessments -- and ensuring that your network has controls in place to protect data in case these defenses fail (free registration required).
Never Miss a Beat: Get a snapshot of the issues affecting the IT industry straight to your inbox.
You May Also Like
---