Detroit's IT Makeover, a Year Later
Detroit's IT Makeover, a Year Later
Detroit CIO Beth Niblock and her IT team have been helping the city advance through the tech world that we call the 21st century.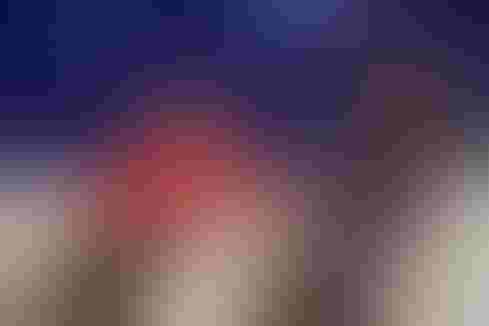 Beth Niblock (left) being interviewed by Code for America Founder and Executive Director Jennifer Pahlka at Interop in 2018
Pretty much every chief information officer has dealt with what they call "legacy" applications. Of course, legacy is tough to define, depending heavily on your situation. Is it an application built to run on a 10-year-old platform? Something that won't support a web-based interface? Software that can't migrate to the cloud?
If you want legacy, think about a human resources and payroll application that was built in 1973. If you are too young to remember 1973, Richard Nixon was still president and Bill Gates was a freshman at Harvard University.
That, folks, is legacy begging for digital transformation. It's the type of challenge that Beth Niblock inherited as CIO for the City of Detroit when the municipality was clawing back from bankruptcy and an often spotty reputation.
Niblock discussed that application and other challenges facing her team a year ago as she prepared to deliver her keynote address at the Interop conference. She will return to the main stage in May for Interop 19, May 20-23 in Las Vegas, and will provide an update on the progress the city has made just in the past year.
For example, the first group of 1,500 users -- who had been on Oracle applications -- went live on a new HR/payroll system in November, while the rest of the agencies and employees will migrate in groups over the coming year.
Also, in the coming weeks users will migrate off the GroupWise email and collaboration system (now offered by Micro Focus but formerly a product of WordPerfect and Novell) and move to cloud-based Microsoft Exchange Online. "Some of our people are kind of nervous. They've spent their whole careers on GroupWise," Niblock said in a recent interview.
The Detroit IT team has been rolling out a new records management system focused on physical -- paper -- records. That system, utilizing barcodes on records containers, allows city officials to not only find records but also to identify when certain records are ready to be destroyed in compliance with state law.
"We redid our website and launched it. We are one of the few jurisdictions that has 80 percent of its website translated into Spanish, Bengali, and Arabic. We're pretty excited about that," said Niblock. She noted that those three languages are among the most common among residents who aren't native English speakers.
One of the key goals for Detroit is to improve service delivery to residents. A year ago, Niblock described how the IT team developed a 311 (a city information phone line) system, and also how improvements were made to the emergency services dispatch systems.
The new website expands on that goal of better service delivery. Niblock says it provides greater access to information that is specific to a resident's location. "You can put in your address and get information about things like whether there are any code violations, who your elected officials are, where to vote, and when trash is picked up," she noted.
From a quality control standpoint, she added that the site includes a feedback button. "We're sometimes getting people saying that I don't think this information is right. So if there are errors we can see where the underlying issue it," said the former CIO of the merged City of Louisville and Jefferson County in Tennessee.
Niblock was recruited by President Barack Obama to serve as Detroit CIO in 2014 as part of the city's progression out of bankruptcy.
There's no shortage of ideas for how to use technology to improve life in the Motor City. Niblock sees opportunity in better leveraging of the city's Open Data Portal. Agency heads report that they like the availability of data, making the departments themselves some of the heaviest users of that public data. She said the emerging technology team is pushing to provide easier access to data so that users -- city staff and residents -- don't need to use spreadsheets to get data.
She noted that one data-driven application coming out soon that holds promise tracks restaurant health and safety violations. The key is that the application wouldn't just show that a restaurant had a violation but will also detail what the restaurant was cited for and when the citation was resolved. She noted that in her previous job that data was made available on Yelp via an API.
Looking ahead to the next two or three years, Niblock's department has to look at how to expand the city's asset management systems. They already have built out a vehicle maintenance system, but they now want to be able to track, manage and maintain what else the city has, such as pipes, street segments, fire hydrants, stop signs, even buildings.
In a city of more than 600,000 residing over 142 square miles, that's a lot of hardware. But the city also has to track property that it doesn't own, such as residential and commercial buildings that have work being done on them or have been cited for violations. To learn more about how Niblock's team plans to approach that challenge, join the audience at Interop19 in May.
Never Miss a Beat: Get a snapshot of the issues affecting the IT industry straight to your inbox.
You May Also Like
---