Digital Business Skills: Most Wanted List
Digital Business Skills: Most Wanted List
IT and marketing are becoming digital business buddies, but lack of data and UX skills hamper plans.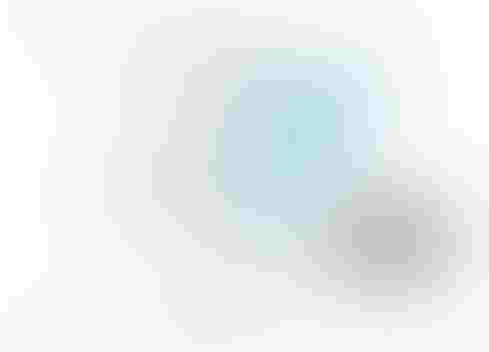 IT Jobs: Best Paying Titles Of 2014
IT Jobs: Best Paying Titles Of 2014 (Click image for larger view and slideshow.)
Want to make your business more digital? Here's some good news -- and some bad news.
First, the good: According to a recent Forrester survey of 148 technology, marketing, and business decision makers, the goal of delivering more digital experiences to customers is becoming a shared duty across IT, marketing, line-of-business, and sales.
The benefits of collaboration are being seen in the division of responsibilities across groups, at least in theory. Forrester survey data from a report entitled "The State Of Digital Experience Delivery, 2014" shows that IT groups are gaining a voice as a key strategic business partner with a hand in areas such as overall digital strategy services (53%), UX development and design (57%), and data analytics (60%).
Despite the impression that marketing is hogging digital budgets, Forrester survey respondents reveal that on average, IT owns "35% of overall digital experience technology budgets," while marketing gets 32%, line-of-business gets 25%, and sales gets 8%.
Now the bad news: Even with a strong emphasis on collaboration plans, organizations are struggling to find people with the right skills to form teams and divvy up workloads.
Forrester's conclusion: The IT-marketing partnership for digital business growth is starting to gel, but it's not quite ready for prime time.
[Want more on digital business strategies? Read Is Your Company A Digital Business, Or Just Look Like One?]
When asked about the biggest pain points when assigning roles for "digital experience projects," 60% of respondents listed dividing responsibilities and workloads between marketing, technology management, and the business as their top challenge. This alliance among groups, while straightforward on paper, grows more complex in practice as customers become more and more digital. A transaction is only the beginning. Companies must stay part of a customer's mobile and social ecosystems. This new way of engaging customers has altered how companies operate.
Even though tech management is getting a fair share of the digital business budget, "funding/budget" was still listed as a top challenge in the Forrester survey, with 52% of respondents saying there's just not enough budget to keep pace with digital business priorities.
Another important pain point: skills. A full 58% of those surveyed cited a shortage in workers with the appropriate skillsets. "User experience" (UX) and "big data" top the list of lacking skills. Of respondents, 44% picked UX designers/developers as the most difficult tech-centric role to hire, and 43% cited data experts/scientists as most difficult. These two skills stand out because responsibilities for them will sit within multiple groups, according to Forrester.
Only 3% of respondents reported no difficulty in hiring for "digital experience delivery" roles, and 25% say "lack of skills" is enough of a problem that it's a technical barrier to digital business success.

Forrester predicts the digital business push will force IT groups to shift focus off back-end systems like ERP and CRM and hire more skilled UX designers, app developers, and data analysts to help bring unity across departments. It's worth noting that "Web analytics tools" and "social analytics tools" were in the top five choices among respondents for software investments for 2014-2015.
Forrester analysts Anjali Yakkundi and Mark Grannan wrote in the report that UX design skills will remain hard to find, considering it's a complex skillset and many companies have just begun to bring UX competency in-house. "UX requires the right-brain and left-brain skills of coding and front-end development, in addition to design," the analysts said.
The role of data scientist, they added, will eventually fade as predictive analytics tools improve and more people become adept at data analytics. "Predictive technologies will soon be able to give similar benefits without having a lone PhD in statistics isolated on your digital teams."
Digital business strategies are a work in progress as tech and business leaders get comfortable reaching across the aisle. But for IT to maintain its strategic voice and fair share of the digital business budget, it will take talent.
Too many companies treat digital and mobile strategies as pet projects. Here are four ideas to shake up your company. Also in the Digital Disruption issue of InformationWeek: Six enduring truths about selecting enterprise software. (Free registration required.)
Never Miss a Beat: Get a snapshot of the issues affecting the IT industry straight to your inbox.
You May Also Like
---