Digital Disruption: 4 Ways To Change Your Company
Digital Disruption: 4 Ways To Change Your Company
Too many companies treat digital and mobile strategies as pet projects, our survey research finds. These ideas can help shake up your company.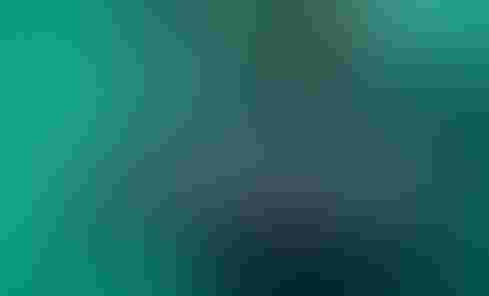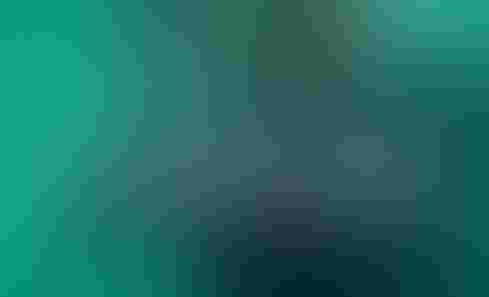 Download the entire InformationWeek December 2013 special issue on digital business, distributed in an all-digital format (registration required).
Ford doesn't necessarily leap to mind when you mention tech startup dealmakers. So what was Ford's first software technology acquisition in 17 years? It bought Livio, a 15-person company with two early-stage products. So has Ford gone all Google on us and started snatching up startups for speculative technology and a few smart founders?
Well, not quite Google, but Ford does see very clear business reasons for focusing more on software. For automakers, the ability to connect mobile gadgets to their cars and trucks has become essential, for reasons of style and driver safety. Ford launched its Sync in-dashboard software over six years ago to make a hands-free connection to smartphones, and now it has more than 10 million vehicles with Sync. The problem: Independent developers don't want to write their clever auto-related apps only for Ford vehicles, and each carmaker has its own proprietary way to connect gadget to car, despite the fact that customers care about that behind-the-scenes integration about as much as they care what oil filter goes into the car.
"There's very little competitive differentiation or advantage when it comes to connecting to the vehicle," says Ford CTO Paul Mascarenas, the architect of the Livio deal. "The advantage is in the content and the experience for the user."
Livio offers a set of APIs to connect apps to most of the major automakers' vehicles, so an app developer can write once and use Livio to reach a large market. Livio does the work of keeping the APIs up to date in order to connect app to car. Mascarenas describes it as an "open connectivity" product, with the hope that connectivity can become more standardized around APIs. "The industry may not get to a true single standard, but this helps reduce the number of development platforms," he says. For technology developers, "that lowers development costs and reduces time to market."
Mascarenas doesn't think the industry will get to one solution, any more than there's seamless connectivity among smartphones from Apple, Google, and Samsung. But he thinks approaches such as Livio's can lower some barriers and help the auto industry move faster to keep up as customers demand that the software in vehicles get cooler in six- or 12-month cycles the way smartphones do, and not in three- or four-year redesigns as carmakers have historically done it.
Ford sees the need for a digital strategy that's inseparable from its metal and marketing plans. But our 2014 InformationWeek Digital Strategy Survey shows that not enough companies take this view. Our survey finds 73% of enterprises (those with more than 1,000 employees) have a digital strategy, which stills leaves 13% with no plan and 14% who don't know (which is a lot like not having a plan). Digging deeper, though, we find 27% of enterprises describe their digital strategy as siloed or so weak that it's not integrated with the overall business plan. And confidence in digital strategy is weak: Only 13% rate their customer-facing digital presence as top notch. One-fifth describe their mobile strategy as a pet project driven by one group. So seven years after the iPhone's debut, mobile still doesn't grab company-wide interest?
Becoming a digital business isn't an "IT project." It requires change across the organization, from sales and customer support to purchasing and product development. However, IT pros are in an enviable position of living the technology evolution in their daily work lives. Your job is to find the digital initiative or project that can shake up the organization. It's also to find the allies in other departments who share the same goals and will help move a project forward -- to have something tangible that can jump-start a broader digital strategy. Years of meetings, reviews, and groupthink await you if you try to convince everyone with just words. Here are four ideas for the kind of projects that can break your company out of the digital strategy doldrums.
Make an acquisition or new partnership
Ford isn't alone when it comes to a non-tech company buying a pure-play technology firm. Retailers Staples and Wal-Mart have made major technology acquisitions this year, with Staples buying Runa, a maker of e-commerce personalization software, and Wal-Mart snapping up OneOps for managing workloads on cloud platforms, Tasty Labs for developing software to connect to social networks, Inkiru for data analytics, and Torbit for website optimization.
The Staples and Wal-Mart acquisitions are largely about adding big data analytics and e-commerce talent that are critical to retailers' survival as more people shop in stores with one hand on their smartphones. Staples, for example, included a link to its careers page in its press release announcing the Runa deal, saying it plans to ramp up hiring in Runa's San Mateo, Calif., office; the site shows openings for data scientists, interface designers, and infrastructure pros. The challenge for retailers is no longer just to grow the online business faster, but to figure out how offline and online shopping blend together, and how they can counter threats from online pure plays such as Amazon.
Buying a technology startup to shake things up may not be realistic for you, but an alternative is to build closer partnerships with disruptive startup vendors that often need a customer more than equity. You can bring your industry expertise to help them shape their products, while you draw on their fresh ideas to reshape your markets and products. UPMC, the healthcare provider and insurer, does that with formal joint venture and product development efforts. But you can benefit with less-formal partnerships and collaboration. Either way, it's the type of disruptive approach that helps spur the digital initiatives that are likely crawling along at a sloth-like pace at your company.
To read the rest of this story,
download the entire InformationWeek December 2013 special issue on digital business, distributed in an all-digital format (registration required).
Never Miss a Beat: Get a snapshot of the issues affecting the IT industry straight to your inbox.
You May Also Like
---