Digital Health Startups Charm VCs
Digital Health Startups Charm VCs
Digital healthcare funding reached nearly $2 billion in 2013, and more IPOs are expected this year.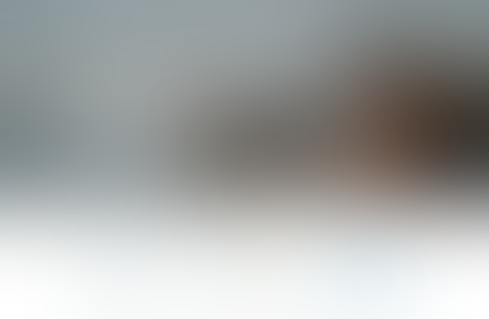 8 Healthcare Startups Catch Fire
8 Healthcare Startups Catch Fire (click image for larger view and for slideshow)
Digital health startups continue to attract strong interest from venture capitalists. In 2013, funding in this category hit $1.97 billion, up 39% from 2012, according to a new report from the startup incubator Rock Health (registration required). In all, 186 firms received at least $2 million each in 195 deals, 38% more than in the previous year.
The top categories of venture capital funding in 2013 were as follows:
EHR and clinical workflow: $245 million

Analytics and big data: $161 million

Digital medical devices: $146 million

Wearables and biosensing: $136 million

Population health management: $126 million

Healthcare consumer engagement: $119 million
In contrast, the top categories for the first half of the year were remote patient monitoring, hospital administrative software, analytics/big data, EHR software, and mobile apps for wellness activities.
Commenting on the changes in investors' focus, Malay Gandhi, chief strategy officer for Rock Health, told InformationWeek Healthcare that consumer engagement was down quite a bit from 2012, when it was the No. 1 category. Mobile apps for tracking personal health have also declined dramatically, he said, with investors now more interested in wearable sensor firms like Fitbit.
[Here's a look at some of the hottest new healthcare trends at CES: CES: Showcasing The Future Of Healthcare.]
Fitbit was one of the six companies that together received nearly 20% of the venture capitalists' largesse in 2013. Fitbit netted $43 million; Evolent Health, $100 million; Practice Fusion, $85 million; OrthoSensor, $48 million; Proteus, $45 million; and Health Catalyst, $42 million.
What all these companies have in common, Gandhi said, is market leadership. For example, he estimated Practice Fusion's EHR marketshare at 6-7%. Though it's not the biggest EHR vendor, its product is the leading cloud-based EHR that's not coupled with a practice management system.
Endorsements by leading healthcare entities may also grab investors' attention. For instance, Health Catalyst supplies an advanced data warehouse and analytic software to some major healthcare providers that have also put money in the firm. "It matters to [the venture capital firm] Sequoia that Kaiser Permanente and Partners Healthcare are backing Health Catalyst as customers and investors," Gandhi said.
Evolent, which Rock Health says has created a "technology-driven MSO for population health management," uses technology that was developed over the past decade at the University of Pittsburgh Medical Center, a big healthcare system that is also partnered with IBM.
Smaller, lesser-known firms are also attracting investor interest. In fact, Gandhi said at least 100 "notable deals" for less than $2 million were made in 2013.
Rock Health also tracked 120 crowdfunding campaigns and found that the bulk of them occurred on the Indiegogo platform. Overall, the crowdfunding efforts raised $9.2 million, and 40% of them were considered successful because they reached their goal. However, half the crowdfunding total came from just five campaigns.
"It's a blockbuster business," Gandhi said. "You're either a big hit, or you're not. You need a marketing machine. You need muscle. You really have to invest in creating a good campaign."
Investors are starting to view digital health startups as an important play, rather than as a garnish to their portfolios, he said. In 2013, 27 venture capital firms made three or more digital health deals, compared with only eight firms in 2012. The number of investors making only one deal grew by more than 70%, and most of them had made no digital health deals in the previous two years.
Rock Health cited two digital health companies that had successful IPOs in 2013. BenefitFocus, which provides a cloud-based platform to shop for health insurance and manage health benefit information, raised $71 million when it went public in September. Veeva, which delivers cloud technology to the life sciences industry, raised $261 million in an October public offering.
Gandhi said other digital health firms will file for IPOs this year. One factor that puts them in a strong position is the big runup in stock prices of some similar companies. Also, investors have sunk big bucks in some brand-name digital health companies in the past few years, making a 2014 exit -- either through an IPO or an acquisition -- very attractive to investors.
"Investors want their money," he said. "They expect to return a certain amount of capital to their limited partners. That's what they're measured on. The length of an investment fund is about 10 years, but the investment horizon is about five, and it can be even shorter."
Tech Marketing 360 is the only event dedicated to technology marketers. Discover the most current and cutting-edge innovations and strategies to drive tech marketing success, and hear from and engage with companies like Mashable, Dun & Bradstreet, ExactTarget, IDC, Microsoft, LinkedIn, Oracle, Leo Burnett, Young & Rubicam, Juniper Networks, and more -- all in an intimate, upscale setting. Register for Tech Marketing 360 today. It happens Feb. 18-20, 2014, in Dana Point, Calif.
Never Miss a Beat: Get a snapshot of the issues affecting the IT industry straight to your inbox.
You May Also Like
---