Digital Transformation Helps Enterprises Find Their Startup Soul
Digital Transformation Helps Enterprises Find Their Startup Soul
Companies in every industry have to be ready to embark on digital transformation and innovation initiatives. Even the largest enterprises can achieve success if they set out with a start-up spirit.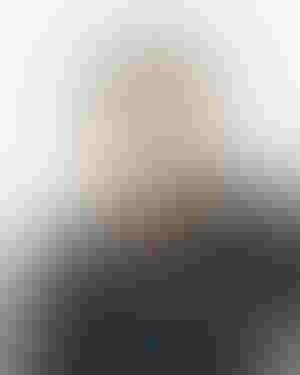 You'd be hard pressed to find an organization -- no matter what size or industry -- that hasn't talked about the importance of "digital transformation" for its future growth. In an era when the cliché "change is constant" rings truer than ever, there's clearly an underlying pressure felt by major corporations to apply the latest innovations to gain a competitive edge.
It's no surprise that the topic is generating such vast attention, given that the scope of a digital transformation initiative spans virtually every aspect of an organization, including executive leadership, new business models and processes, and the latest technologies.
Yet for many big businesses, relying on well-established processes is out of the question. Rather, it's adopting the mindset of startups, which possess an enviable agility, that allows them to dream and produce on a whim, that will propel digital transformation success. Gartner predicts that by 2019, startups will overtake Amazon, Google, IBM and Microsoft in driving the AI economy with disruptive business solutions. Gartner also estimates that by 2021, more than 50% of established corporations will be leveraging lean startup techniques to increase the pace and success of business transformation.
One great example of an enterprise embracing startup culture is Walmart. The 56-year-old company has acquired a spate of companies to boost its online presence and extend its brand. But beyond that, it realized that an effective way to improve its existing operations was by creating centers dedicated to Walmart-focused innovation in the form of labs and incubators. In 2011, Walmart purchased social media platform and search engine company, Kosmix, and used it as the foundation for Walmart Labs, which today serves as their tech team, routinely unveiling innovative solutions aimed at improving operations and customer experience.
Walmart also recently launched the startup incubator Store No 8, which will partner with startups, venture capitalists and academics to promote innovation in robotics, virtual and augmented reality, machine learning, and AI. In addition, the company has opened two test centers in Florida and Texas to test-drive new innovations and solutions to better understand the real-life implications of technology and functionality improvements – ultimately aimed at improving revenue and the customer experience.
While it may be hard to replicate the worldwide success of the retail giant, companies looking to retain a competitive advantage can learn a lot from Walmart's dexterity and acceptance to change – and the startup characteristics they've emphasized to maintain their market leadership.
Here are the traits found among startups that enterprises should prioritize:
Start with the unifying vision
Because digital transformation is all-encompassing in every organization, it's critical for employees to visualize the big picture. One chief reason why many enterprises struggle is because they focus too much on the technology to create transformation. Taking a page out from startup culture, senior leadership should paint a broad picture of its vision so that employees have a clear direction, while being flexible to build upon it over time.
Strengthen internal communication
Today, it's no longer enough to communicate updates through regular emails. Rather, any changes or updates must be conveyed so that employees' voices and feedback can be heard.
With a tightknit community and a small team, startups rely on their employees to be the heart and soul of their business. Similarly, enterprises need to understand the needs of their people and cultivate a strong community.
Challenge the status quo
Startups are known for their desire to disrupt. Enterprises are often faced with barriers that make innovation challenging, such as business processes or pleasing investors. Disruption is about being able to set trends, address changing consumer needs, and offer authentic solutions. Whether they are investing in incubators, test-driving new systems, or encouraging ideation, enterprises should set aside resources to identify trends, address changing customer needs, and offer authentic solutions.
Embrace coopetition
From airlines to financial services to retail, and so on, all industries today must innovate to survive. Coopetition means working with perceived competitors to expand rapidly. Enterprises in industries that are in need of innovation often don't know where to begin in the search for technology that will transform their business operations and take them to the next level. This is why more and more enterprises are reaching out to startups to find new solutions and break down their barriers to innovation.
Every company has been a startup – but as an organization grows, it's common for it to lose the entrepreneurial spirit it once possessed. To look to the future and effectively execute a digital transformation strategy, however, it's about taking the small, disruptive steps needed to affect long-term success.  
Toby Olshanetsky is the cofounder and CEO of prooV, the first Pilot-as-a-Service platform, which helps enterprises find, test-drive and implement new technologies. He has held senior roles and led several successful startups over the past 20 years, in technologies including cybersecurity, mobile development, e-commerce and online banking.
Never Miss a Beat: Get a snapshot of the issues affecting the IT industry straight to your inbox.
You May Also Like
---