Does Microsoft Have Its Mojo Back?
Does Microsoft Have Its Mojo Back?
Will free Windows licenses, the Internet of Things, Cortana, and other announcements put Microsoft back on the right track?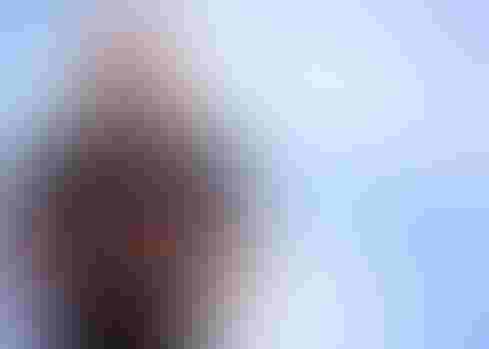 Microsoft CEO Satya Nadella
that universal apps should be "great" for both developers and consumers.
Forrester analyst Jeffrey Hammond said that at Build, Microsoft managed to play to both its old guard of developers and, even more so, the younger generation that's generally been more interested in its competitors.
"It's been a very positive Build," he said.
Indeed. Microsoft announced Thursday via an official Twitter account that Office for iPad downloads had topped 12 million. It's unclear how many of those downloads will turn into Office 365 subscriptions, but for the time being, it doesn't really matter. After such an eventful and successful week, the lofty iPad figure was more icing on the cake.

Office for iPad apps have been downloaded more than 12 million times since debuting March 27
But Build didn't erase all of Microsoft's problems.
Windows XP reaches its end-of-life deadline Tuesday, but around a quarter of PC users still rely on the aging OS. Some security experts speculate hackers will exploit the opportunity by detonating zero-day attacks on an epic scale. Depending on the profile and quantity of victims, Microsoft could face backlash.
And even if there is no cyber-apocalypse, Microsoft could lose market share as users finally move off their old XP PCs. Investors like Nadella right now, but that could change in a heartbeat if millions of XP users choose Macs, Chromebooks, or iPads instead of new Windows platforms.
Microsoft still doesn't have a viable Surface strategy either, though other aspects of its device portfolio are improving. It also ties more closely into the company's larger ecosystem, now that Microsoft has introduced Universal Apps. Windows Phone is also coming along, thanks to new hardware partners, strategically targeted new Nokia devices, and the 8.1 update. Even underperforming Windows 8.1 has a little bit of momentum going for it due to the update and the likelihood that Microsoft's new licensing terms will flood the market with cheap Windows tablets.

Microsoft's Surface strategy is still uncertain
But Surface? It's still mostly a niche product line, and one that's grown more so now that Office is available for iPads. For a certain breed of professionals, the Surface line has a place, but for the masses, the devices mix laptop and tablet in the wrong proportion. You can do more with a Surface, as Microsoft's advertising points out, but do you want to?
Even Microsoft's cloud plans, though exciting, are more about potential than demonstrated accomplishment. Azure and the services it supports generate billions -- but with the company winding down its license reliance, Microsoft needs its cloud to generate billions more. Azure's made terrific progress, but Google and Amazon are formidable and the market is far from mature.
Still, Nadella has led the company for only two months, and already, Microsoft feels more vital and promising than it has in years. Nadella will have to keep impressing as he encounters new challenges and setbacks, but for now, Microsoft has its mojo back.
Emerging standards for hybrid clouds and converged datacenters promise to break vendors' proprietary hold. Also in the Lose The Lock-In issue of InformationWeek: The future datacenter will come in a neat package (free registration required).
Never Miss a Beat: Get a snapshot of the issues affecting the IT industry straight to your inbox.
You May Also Like
---