Does Salesforce.com Have An Analytics Gap?
Does Salesforce.com Have An Analytics Gap?
Salesforce.com spent $2.5 billion to buy ExactTarget to strengthen its analytics capabilities, so don't expect it to do another pricey acquisition.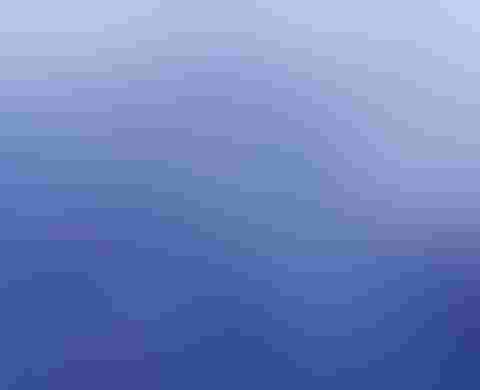 Is Salesforce.com doing enough to meet the analytics needs of its customers? It's a question that came up not once but twice in Q&A sessions with company executives at last month's Dreamforce conference.
The response offered by CEO Marc Benioff and executive VP of products Kendall Collins was that Salesforce is doing plenty to meet the demand.
"We're a massive analytics provider through millions of millions of dashboards that are being generated by all of our customers," said Benioff. "Reports are going out and we're providing a huge amount of decision support."
Salesforce is absolutely pursuing deeper analytics where it's sales, service, and marketing applications are concerned. Benioff pointed to deep marketing campaign analytics offered by ExactTarget, the marketing automation and campaign management firm Salesforce acquired for a whopping $2.5 billion in June. And then there are the platform-level capabilities, such as APIs used by AppExchange partners including Birst, Good Data, and others, to provide deeper-level BI and analytics. (The AppExchange "Analytics" catalog currently lists 33 options built on Force.com.)
[Want more on Dreamforce announcements? Read Salesforce.com's Salesforce1 Platform: A Closer Look.]
Drawing a line, Benioff said Salesforce does not intent to move into the "traditional, horizontal analytics market," where he lumped data warehousing vendors and the likes of SAP BusinessObjects, IBM Cognos, Oracle Hyperion, and other "broad based solutions."
"It's not that we're not interested in that area -- it could be a future opportunity," he said. "But it's not where we are today."
Highlighting the mobile-focused Salesforce1 platform announcement, executive VP Collins noted that the many sales, service, and marketing dashboards served up by Salesforce and ExactTarget will now be accessible "on all devices and form factors, right out of the box." He also hinted at deeper drill-down reporting and announcements yet to come.
The "stay tuned" hint may have been a reference to the "Predictive Intelligence" capability introduced the following day at Dreamforce as part of the Salesforce1 Service Cloud upgrade. This capability recognizes common service questions or complaints by analyzing similar cases. It's said to predict automatically the right response and the right experts that service reps should rely on to help customers.
In another predictive advance, the Salesforce1 Sales Cloud upgrade introduced at Dreamforce adds core capabilities from Pardot, the marketing automation company acquired in 2012 by ExactTarget. Pardot used to be just another one of those dozens of AppExchange analytics partners, but now its capabilities, including predictive lead scoring and lead nurturing, are built into the Sales Cloud.
Does all this still leave room for deeper capabilities? Predictive marketing applications firm Lattice says yes. Where Salesforce looks at data within its own sphere, Lattice says one of its differentiators is tapping into transactional systems and external data sources to help predict next customers, next good leads, and next customers likely to churn. Transactional systems like ERP bring purchase information, while external sources add data points, such as credit scores, and in the B2B context insight on hiring trends at companies as indicated by LinkedIn activity.
"In a large enterprise, a salesperson may have a customer that's in 50 different locations that has 25 different touch points captured within the Salesforce database," said Eric Berridge, CEO of Salesforce integrator Bluewolf, in an interview with InformationWeek. "What predictive analytics can start to do is analysis on customers that are ready to attrite, or that need more resources, or that don't have one of your products that might be a good fit. It will point your sales organization or your service organization at the customers who need attention."
There will always be more that Salesforce.com could do to bolster its analytics capabilities, but don't expect it to make another acquisition anytime soon. After spending $2.5 billion on ExactTarget, Benioff was talking up the need to "balance profitability and growth" at Dreamforce. With no profits to show according to standard accounting principles (the company reported a $124 million loss in its third quarter on revenues of $1 billion), there will be more balancing to do before Salesforce can push its own broad-based standard for deep analytics.
IT groups need data analytics software that's visual and accessible. Vendors are getting the message. Also in the State Of Analytics issue of InformationWeek: SAP CEO envisions a younger, greener, and cloudier company. (Free registration required.)
Never Miss a Beat: Get a snapshot of the issues affecting the IT industry straight to your inbox.
You May Also Like
---