Empowering Teachers Will Help Address the US Skills Gap
Empowering Teachers Will Help Address the US Skills Gap
America's dedicated teachers are the key to transforming how students learn the skills necessary to fuel the US economy.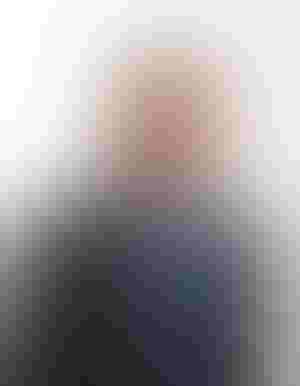 The World Economic Forum released a report, finding that a staggering number of companies will be required to spend valuable resources on the reskilling and retraining of their existing employee base. According to the report, by 2022 more than 54% of employees will require significant reskilling as a result of the integration of new and emerging technology, such as artificial intelligence and machine learning tools. As technology continues to power forward and become integrated into every-day tasks in the workforce, what can be done to minimize the need for reskilling and retraining down the road?
The number of STEM jobs continues to outpace the number of graduates in related fields, contributing to the number of tech employment opportunities. This number is expected to increase by 12% by 2024, according to a report by Modis. But as yet another program aims to reskill the workforce, we must also consider whether US Science Technology Engineering and Math programs are reaching the right audiences – and if not, where efforts should be directed to drive the most impact.
The focus of many US STEM and computer science programs has historically been on students, engaging kids and teens in specific activities or field trips for no more than a few days' time before resuming their regular lesson plans. These tent pole activations are important, helping to pique students' fascination in subjects they may have limited knowledge or interest in. But with less than 40% of US schools incorporating computer science related courses into their annual curriculum – and just a minority of the country's 50 million K-12 students learning computing skills that can lead to in-demand jobs – there must be a more sustained effort around truly integrating diverse skills into everyday lesson plans. In fact, this is the only way to better prepare today's generation for the jobs of tomorrow.
Luckily, this country has more than three million individuals ready to tackle these challenges: US public school teachers. These dedicated individuals are the key to transforming how students learn the skills necessary to fuel our nation's economy, and it is our duty to equip them with the right tools, resources and environment. Part of this will involve increased training for teachers on how to best integrate foundational 21st century skills, such as computational and design thinking, within existing lesson plans. But equally, if not more, important is empowering educators to teach students how to solve complex problems with creative, collaborative and adaptable solutions.
Today's world is increasingly being influenced by digital technologies, such as AI, machine learning, Internet of Things, and quantum computing. As a result, students cannot simply be taught how to consume technology, but also be given the ability to utilize technology to create and innovate solutions to society's most daunting challenges. We must develop skills that can be used to live, work and flourish in a digital world.
While the importance of educators in closing the STEM education gap may be clear, the path to imparting teachers with the tools necessary to reach students year-round remains hazy. We need educators who are qualified, prepared and empowered to teach these computing concepts. Yet current efforts to attract, train and retain computer science teachers are nascent and not at scale. Rather than trying to find new educators, we must develop and implement widespread efforts toward equipping all current K-12 teachers with the abilities needed to not only impart computer science and STEM skills, but proactively approach and address common problems within these fields.
However, our schools should not have to tackle this alone. Those in the private sector willing and able to support STEM education initiatives should take a student-centric, teacher-first approach in their efforts – like the Ignite My Future in School initiative launched by Tata Consultancy Services (TCS) and Discovery Education in 2017. We must all seek out multi-stakeholder models and collectively envision programs that will bring us closer to unlocking once-limited opportunities and democratizing education for a whole new generation of Americans.
Surya Kant is Tata Consultancy Services' (TCS) President of North America, UK and Europe.
Never Miss a Beat: Get a snapshot of the issues affecting the IT industry straight to your inbox.
You May Also Like
---