Epicor Overhauls ERP For Cloud, Mobility
Epicor Overhauls ERP For Cloud, Mobility
Epicor says ERP upgrade based on Microsoft's stack is twice as fast and four times as scalable for cloud deployment.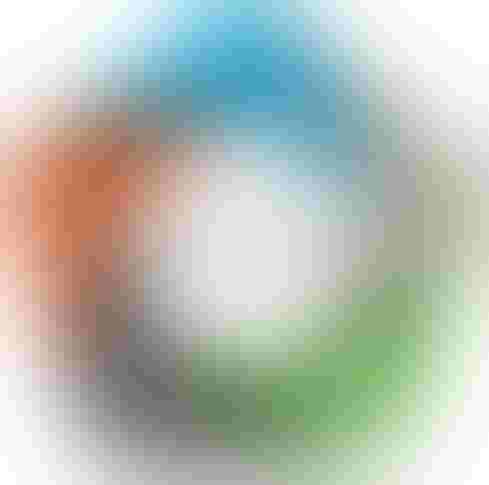 The Epicor 10 release delivers new collaboration and mobile functionality.
Epicor has settled on the Microsoft stack with its Epicor 10 ERP release, announced Monday, and that commitment has helped it improve performance and deliver a battery of new collaboration, e-commerce, and customizable mobile capabilities on a cloud-ready platform.
The move to Microsoft's stack was expected and won't come as a shock to the few Epicor customers that were still running Unix-based systems. The commitment to a single code line has helped Epicor focus its efforts and streamline a product that can be delivered on the premises, on multi-tenant public-cloud infrastructure, or in private clouds hosted by Epicor or others.
"The new product looks like the old product, but it's a lot faster, it's simpler to deploy, and its performance profile is more amenable to the cloud," Erik Johnson, Epicor's vice president of technical strategy, said in an interview with InformationWeek.
[Want more on Epicor's biggest competitor? Read Microsoft Dresses Up Enterprise Apps.]
The streamlined code rewrite and support for the latest Microsoft technology, including SQL Server 2014, delivers "two times faster performance and four times the scalability" as the previous version, according to Johnson. Where cloud deployment is concerned, Epicor 10 now supports multiple legal entities within a single tenant. This is an important upgrade for cloud-deployed customers with subsidiaries and franchisees, for example. Epicor's cloud infrastructure-provider partners include Latisys in North America, Rackspace in EMEA, and Brennan in Australia.
Manufacturing is Epicor's strongest customer base, and these customers are sticking with on-premises deployments for the most part, according to Johnson. Outside of manufacturing, 70% of new North American customers are looking at cloud options. That figure stands at about 50% in the Asia-Pacific market and somewhat lower in Europe. Microsoft Dynamics is Epicor's biggest competitor for on-premises deployments. NetSuite is the biggest cloud competitor, unless the customer is a manufacturer, in which case Plex Systems might be in the mix, Johnson said.
New features in the Epicor 10 release include a social collaboration framework that starts with internal employees but extends to the supplier and customer extranets. The familiar micro-blogging style interface lets users with appropriate access controls collaborate with one another and "follow" ERP system projects, customer incidents, procurement plans, or any other system event.
Epicor previously partnered for e-commerce capabilities, but with version 10, it has built on eBay's Magento platform to deliver what it calls a "complete set" of brand-customizable customer- and supplier-facing e-commerce functionality. The functionality includes catalogues, product configuration, vendor metrics, customer account portals, and iOS, Android, and Windows mobile support for customers and administrators.
Taking a page from Windows, Epicor has introduced a live-tile-style browser interface that's touch enabled for any tablet. Epicor offers iOS, Android, and Windows native apps for time-and-expense management, field service, and sales. Dashboards, search, and social features run on the HTML5-based browser-based client. Epicor relies on a battery of Windows-based "Smart Clients" for heads-down data entry, but the vendor says these screens can easily be customized and automatically recreated as HTML forms for browser-based data entry on Macs and Chromebooks.
Where ERP rivals have focused on building purpose-built mobile apps, Epicor said it's banking on diversity, letting customers use self-service web dashboards and customized data entry forms to power the new norm or mobile employees "walking around with tablets" wanting access to very specific things from within ERP.
"We can't predetermine everything a customer is going to want, so our approach has always been to make sure that customers can make things for themselves," Johnson said. "We're going after the Flipboard model, where the user can choose the dashboards and the related data around that, create a view, give it a name, and share it with other people."
Where all other aspects of Epicor 10 are concerned, the message is continuity, with all version 9.0 functionality retained and 23 country-specific tax and transactional extensions now made part of the core product. Epicor 10 is available immediately, with support for 35 languages.
In this "brave new world," organizations will be able to manage applications through a single console, no matter if those applications reside on the premises or in a cloud datacenter.
Private clouds are moving rapidly from concept to production. But some fears about expertise and integration still linger. Also in the Private Clouds Step Up issue of InformationWeek: The public cloud and the steam engine have more in common than you might think (free registration required).
Never Miss a Beat: Get a snapshot of the issues affecting the IT industry straight to your inbox.
You May Also Like
---