Facebook: 5 Things You Didn't Know
Facebook: 5 Things You Didn't Know
Facebook CEO Mark Zuckerberg discussed why the social network made Messenger mandatory, his personal style, and more in a Q&A session with users. Here's a look at the highlights.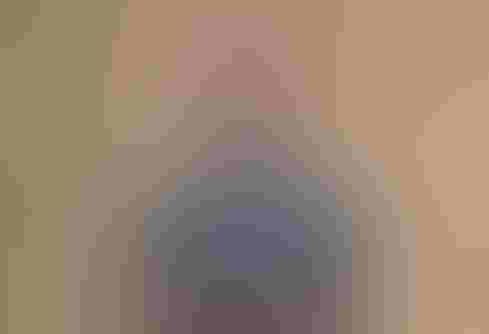 Facebook CEO Mark Zuckerberg opened up about his personal style, the company's unpopular decision to make Messenger mandatory, and other questions from users on Thursday during the social network's first public Q&A session.
The event, which was live streamed and lasted an hour, mirrored meetings that Zuckerberg holds with employees, who are encouraged to ask the CEO anything they want. Zuckerberg said this is an important part of Facebook's culture, and wanted to extend the tradition to the public.
"People ask thoughtful questions about why our company is going in certain directions, what I think about things happening in the world, and how we can continue improving our services for everyone," he said in a post on his Facebook page.
Topics that Zuckerberg addressed ranged from the accuracy of the movie The Social Network to details about Facebook's news feed algorithm, and the reason why he wears the same outfit every day. Here's a look at the highlights.
[Catch up on the latest Facebook changes. Read Facebook: 10 New Changes That Matter.]
1. Zuckerberg never wanted Facebook to be "cool."
Zuckerberg addressed a question that asked whether Facebook had become boring -- a nod to research that indicates that teens don't use it. His response: The social network is a utility, and utilities inherently aren't very cool.
"My goal was never really to make Facebook cool. I am not a cool person and I've never really tried to be cool," Zuckerberg said.
Facebook, he said, just needs to work, like a light bulb or turning on a faucet. Those actions aren't "cool," he explained, but they're things that "people can rely on."
2. The reason Facebook made Messenger mandatory.
Messenger is a better experience than the feature built into the main app, Zuckerberg said. It's faster, but only if all of your friends use the app, too, which is why the company made it mandatory for anyone wanting to chat.
"Asking everyone in our community to install a new app is a big ask," Zuckerberg said. "Asking folks to install another app is a short-term painful thing, but if we wanted to focus on service ... we had to build a dedicated and focused experience. This is some of the hardest stuff we do, is making these choices. We realize that we have a lot to earn in terms of trust and proving that this standalone messenger experience will be really good."
Zuckerberg acknowledged that it wasn't a popular decision among users, admitting that "maybe we didn't handle that as smoothly as we could, in terms of transition."
3. There's a reason Zuckerberg wears the same thing every day.
Steve Jobs was known for his signature black turtleneck, while Zuckerberg has become synonymous with jeans and a gray t-shirt. But why?
"I'm in this really lucky position where I get to wake up every day and help serve more than 1 billion people, and I feel like I'm not doing my job if I spend any of my energy on stuff that's frivolous [like deciding what to wear]," he said. "Even though it kind of sounds silly, that that's my reason for wearing a gray t-shirt every day, it's also true."
4. Facebook's news feed algorithm is a work in progress.
Each user's news feed contains more than 1,500 stories each day, Zuckerberg said, but you only see a fraction of them -- about 100. That's where Facebook's news feed algorithm comes in, which is designed to surface the information you'll find the most interesting and important.
Zuckerberg and team are constantly tweaking the algorithm with hopes of it becoming "the perfect personalized newspaper for everyone in the world," he said. Coincidentally, that's why businesses have complained that they're reaching fewer and fewer people.
"If businesses are sharing content that may be useful to [Facebook users], then we'll show that. But if that means that businesses are sharing content that isn't going to be useful for them, we may not show that because it's probably more important that they learn about a friend who had a baby and their baby is healthy," Zuckerberg said.
5. The Social Network hurt Zuckerberg's feelings.
Zuckerberg was asked how accurate The Social Network movie was in portraying his life and the rise of Facebook, and he maintained that while some elements were based on reality, most of it was untrue.
"I haven't spent a lot of time thinking about this in a while. I kind of blocked that one out," he said. "The reality is that writing code and building a product is not a glamorous enough thing to make a movie about. A lot of the stuff they probably had to embellish and make up. If they were really making a movie, it would've just been me at a computer coding for two hours straight."
Some details, including the office design, were accurate, Zuckerberg said, but "with the overarching plot about why we're building Facebook or how we did it, they kind of made up a bunch of stuff that I found kind of hurtful."
Zuckerberg said that more than 9,000 people submitted questions to the Q&A with Mark Facebook page, and that he plans to hold more town hall Q&A sessions in the future.
Considering how prevalent third-party attacks are, we need to ask hard questions about how partners and suppliers are safeguarding systems and data. In the Partners' Role In Perimeter Security report, we'll discuss concrete strategies such as setting standards that third-party providers must meet to keep your business, conducting in-depth risk assessments -- and ensuring that your network has controls in place to protect data in case these defenses fail (free registration required).
Never Miss a Beat: Get a snapshot of the issues affecting the IT industry straight to your inbox.
You May Also Like
---