Facebook Messenger: 5 Things To Know
Facebook Messenger: 5 Things To Know
Facebook will soon require users to download Messenger to chat with friends. Here's the lowdown on important privacy settings and features.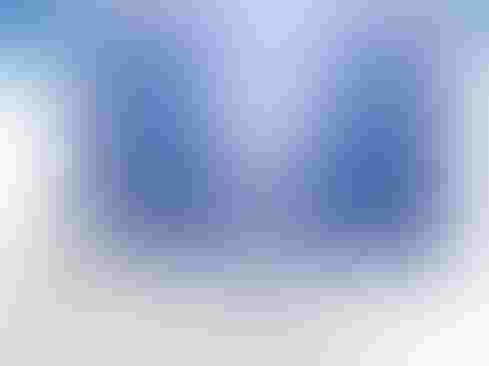 Facebook Privacy: 10 Settings To Check
Facebook Privacy: 10 Settings To Check (Click image for larger view and slideshow.)
If you use Facebook's mobile app to chat with friends, you'll need to download Messenger soon to retain that capability.
Facebook started prompting users both in-app and via email this week to download Messenger, which it said is faster than the messaging function currently baked into the main app. Once you see the notifications, you'll have one week to download the app, Facebook said.
"In the next few days, we're continuing to notify more people that if they want to send and receive Facebook messages, they'll need to download the Messenger app," Facebook said in a statement on Monday. "As we've said, our goal is to focus development efforts on making Messenger the best mobile messaging experience possible and avoid the confusion of having separate Facebook mobile messaging experiences."
While managing two separate apps may seem cumbersome, Facebook promises they will integrate seamlessly, comparing it to switching between a friend's profile page and your news feed.
Since Facebook has made Messenger mandatory to all users who want to chat with friends, it's time to familiarize yourself with the app. Here's a look at the important settings plus details about its features.
[User satisfaction with social networks remains low. Read Social Networks Bomb In Customer Satisfaction.]
1. How to mute notifications
If you don't want to receive notifications from all or individual friends for a specific time period, such as overnight or an hour during the day, Facebook gives you that option.
To mute messages from a specific friend, find that conversation under the Recent tab. Tap the Info button, then tap Mute. You have three options for muting the conversation's notifications: You can mute it for 1 hour, until 8:00 a.m., or until you turn it back on.
You can also mute notifications from everyone. To access this option, navigate to Messenger's settings, tap Notifications, and choose to turn them off for one hour or until 8:00 a.m. You cannot mute all notifications indefinitely.
2. How to place a phone call
In addition to chat, Messenger lets you place free calls -- including international ones -- over WiFi. Placing calls through Messenger may use your existing data plan.
Placing a call is simple: Search for the person you want to call, then tap the phone icon. If the icon is blue, your friend is reachable. If the icon is grey, they do not accept calls -- likely because they don't have a phone number listed on Facebook or their phone does not support calls over WiFi.
When you attempt to place a call, Facebook may prompt you to allow Facebook to access your device's microphone. Turn this option on for Facebook in your device's settings.
3. How to disable location tags
Facebook tags your location in messages by default. Your friends can see this in two places: your location will display below your message, and on a map, which friends can access by tapping your message.
To turn off this feature, tap the arrow button or the small circle next to your text box, which turns it from blue (on) to gray (off). You can also turn off your location setting for Messenger in the settings section of your device.
4. How to delete imported contacts
After you download Messenger, Facebook will ask if you want to import and sync your contacts. If you import contacts, Facebook will store them on its servers where it may be used to help others search for or connect with people or to generate suggestions for you to connect with others, it said. It may also import information from your contact list and message folders, too.
If you want to delete contacts you imported to Messenger, go to the app's Settings page and tap Synced Contacts > Learn More. This page will show you the contacts that were imported to Messenger and let you delete them at the bottom. Even if you delete contacts, note that your phone book will be imported again if you have continuous syncing turned on. You can turn this off in your Messenger settings.
5. How to save a picture and send a video
To save a photo that a friend sends you -- or to save one that you previously sent a friend -- find the picture in your conversation, tap to open it, then tap the button with an arrow to save it. You can also tap and hold the image to bring up saving options.
To record a video for a friend, first tap the camera icon. When you're ready to record, tap and hold down the Send button. Videos can last up to 15 seconds.
Consumerization means CIOs must grant personal devices access to corporate data and networks. Here's how to avoid loss and corruption. Get the new Mobile Security Action Plan issue of InformationWeek Tech Digest today (free registration required).
Never Miss a Beat: Get a snapshot of the issues affecting the IT industry straight to your inbox.
You May Also Like
---