Facebook Launches Video Ads: 4 Facts
Facebook Launches Video Ads: 4 Facts
Video ads will soon hit your Facebook newsfeed. Here's a look at what this means to you.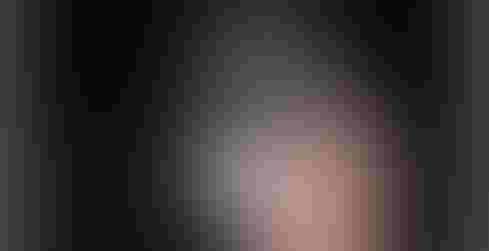 Ready or not, here they come: Facebook's long-rumored video ads are set to launch in newsfeeds this week, concluding a three-month test with a small group of users, the social network announced Tuesday. During the ads' trial period, views, likes, shares, and comments on videos increased more than 10%, Facebook reported.
While Facebook said it plans to roll out this capability to more advertisers, it has partnered only with film studio Summit Entertainment and media company Mindshare to launch the first set of video ads, which will promote the upcoming film Divergent. Some users can expect to see the advertisements on both mobile and desktop versions of the social network, it said.
Although Facebook has not confirmed how often you can expect to see video ads or how much it plans to charge advertisers, earlier reports indicated that the lucrative new ad form wouldn't overrun your newsfeed. Facebook will reportedly show you video ads up to three times a day, and charge advertisers between $1 million and $2.5 million a day for slots capped at 15 seconds.
[ Dislike, Sympathize, TMI -- what new Facebook buttons would you add? Read 8 More Facebook Buttons We Want. ]
Here's what you need to know about Facebook video ads.
1. Videos ads will auto-play. Facebook's new video ads will automatically play silently on both desktop and mobile versions if you pause on them while browsing your newsfeed, the social network said. This is similar to how videos play on Facebook-owned Instagram. If you click or tap the video, it will play in full-screen mode with sound. At the end of the video, Facebook will show you a carousel with two more videos, which you can choose to view.
2. You cannot opt out of video ads. While you can't opt out of video ads, you aren't forced to watch them, either. If you find one that doesn't interest you, ignore it by scrolling past it.
3. Other videos will auto-play, too. While Facebook's announcement focused on video ads, you can expect to see other videos uploaded to the social network auto-play, too. These include videos from personal Facebook accounts or verified pages, and pages belonging to entertainers and sports organizations, for example. The same rules apply to these videos: Scroll past them if you don't want to view them, or click to enter full-screen mode to view them with sound.
4. Video ads on mobile won't consume data plans. All videos that begin playing as they appear will have been downloaded in advance when your device was connected to WiFi, the social network said. You won't have to worry about the videos chewing up data, even if you're not connected to WiFi at the time of playback.
To see the video ads in action, click here.
Senior editor Kristin Burnham covers social media, social business, and IT leadership and careers for InformationWeek.com. Contact her at [email protected] or follow her on Twitter: @kmburnham.
InformationWeek 500 companies take a practical view of even trendy tech such as cloud, big data analytics, and mobile. Read all about what they're doing in our big new special issue. Also in the InformationWeek 500 issue: A ranking of our top 250 winners; profiles of the top five companies; and 20 great ideas that you can steal. (Free registration required.)
Never Miss a Beat: Get a snapshot of the issues affecting the IT industry straight to your inbox.
You May Also Like
---