Facebook Oculus Deal: 5 Older Siblings
Facebook Oculus Deal: 5 Older Siblings
Facebook's Oculus purchase is the company's third billion-dollar deal in two years. How does it stack up to Facebook's other pricey purchases?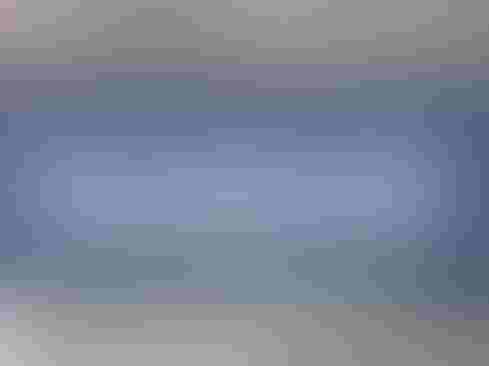 Facebook surprised many people Tuesday when it announced the $2 billion acquisition of Oculus VR, maker of virtual reality headsets. The deal, set to close in the coming quarter, includes $400 million in cash and 23.1 million shares of Facebook stock, valued at $1.6 billion.
Facebook CEO Mark Zuckerberg said the deal will help the social network focus on the next big platform, which it believes is virtual reality. "Mobile is the platform of today, and now we're also getting ready for the platforms of tomorrow," he said in the announcement. "Oculus has the chance to create the most social platform ever, and change the way we work, play, and communicate."
Facebook's Oculus purchase is the company's third billion-dollar deal in two years. Just last month, the social network spent a mind-boggling $19 billion on mobile messaging service WhatsApp. In April 2012, Facebook plunked down $1 billion for popular photosharing app Instagram.
[Get a grip on your Facebook account. Read 10 Most Misunderstood Facebook Privacy Facts.]
But don't expect Facebook's spending spree to continue, Zuckerberg said Tuesday in a conference call. "[WhatsApp and Oculus] are both incredibly rare companies. You shouldn't expect us to do this frequently," he said. "But WhatsApp has the potential to reach a billion users, and any company that can do that will be incredibly valuable. And not many companies are working on what could be the next computing platform [like Oculus]. The rate [of these acquisitions] won't continue."
Ten-year-old Facebook is no stranger to big-dollar deals. Here's a look at its priciest purchases after Instagram, WhatsApp, and Oculus VR.
1. Face.com: $100 million
Facebook announced in June 2012 that it acquired the Israeli startup Face.com for an estimated $100 million. Face.com powered facial recognition software that third-party developers could incorporate into their own apps. The company had two Facebook apps of its own: Photo Finder, which helped people find tagged pictures of themselves and their friends; and Photo Tagger, which helped people quickly assign tags to groups of photos.
In 2012, Facebook temporarily suspended its facial recognition feature "to make some technical improvements," but reinstated it in 2013.
2. Atlas: $50 million to $100 million
In February 2013, Facebook acquired online ad serving and measurement service Atlas from Microsoft for an undisclosed amount that many speculated fell between $50 million and $100 million. According to Facebook, its acquisition of Atlas would help advertisers "close the loop and compare their Facebook campaigns to the rest of their ad spend across the Web on desktop and mobile."
3. Snaptu: $60 million to $70 million
Facebook announced in March 2011 that it would acquire Snaptu, an Israeli startup that specializes in Java-based feature-phone apps, for an estimated $60 million to $70 million. Two years later, Facebook announced that more than 100 million people use Facebook's feature phone app, which is powered by Snaptu technology.
"Millions of people in developing markets like India, Indonesia, and the Philippines are relying on this technology to connect with Facebook, without having to purchase a smartphone," Facebook said. "Ultimately, Facebook for Every Phone is a fast and easy-to-use native app that works with more than 3,000 different types of feature phones from almost every handset manufacturer that exists today."
4. FriendFeed: $50 million
Facebook acquired FriendFeed in August 2009 for an estimated $50 million. FriendFeed, which Facebook folded, was a real-time feed that aggregated friends' updates from various social networks. Its 12-member staff joined Facebook to boost its engineering team, including FriendFeed cofounder Bret Taylor. Taylor worked as Facebook's CTO until 2012, when he left to start Quip, a mobile word processor.
5. Friendster patents: $40 million
In 2010, Facebook purchased the entire Friendster portfolio of social networking patents for $40 million to ensure it had the rights to the intellectual property behind its technology. The patents were broad and covered early social networking activities, such as making connections and social media sharing. One year later, Friendster repositioned itself as a social gaming site and discontinued users' social network accounts.
Interop Las Vegas, March 31 to April 4, brings together thousands of technology professionals to discover the most current and cutting-edge technology innovations and strategies to drive their organizations' success, including BYOD security, the latest cloud and virtualization technologies, SDN, the Internet of Things, and more. Find out more about Interop and register now.
Never Miss a Beat: Get a snapshot of the issues affecting the IT industry straight to your inbox.
You May Also Like
---