Facebook Redesign: 4 Missed Chances
Facebook Redesign: 4 Missed Chances
Facebook announced minor changes to the news feed, but I was hoping for much more.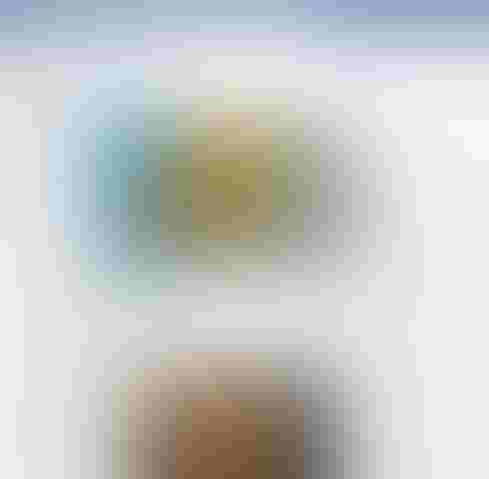 Yes, Facebook just announced more tweaks to the desktop version of your news feed -- but hold the eye roll and heavy sigh: These aren't that bad.
Photos got the biggest update: Images in your news feed will span the entire width of the column. The social network also adopted a new font and darkened the background color; removed some left-side navigation options to simplify your choices; and flipped the button position in the top-right of your news feed. There are a handful of other minor changes, but they're mostly cosmetic.
Facebook said the changes, which roll out over the next few weeks, stem from last year's failed redesign and aim to improve the consistency of the desktop and mobile versions.
[Get a grip on your Facebook account. Read 10 Most Misunderstood Facebook Privacy Facts.]
"People who tested [last year's redesign] told us that they liked the bigger photos and images, but found it more difficult to navigate Facebook overall," it said. "This updated design has the best of both worlds: it keeps the layout and navigation people liked, but offers bigger images and photos, as well as a new font."
While this round of changes pales in comparison to other redesigns, I'm hoping for more next time. Here are my most-wanted features for Facebook's next iteration. What would you want to see?
1. Favorited posts
Twitter has borrowed plenty of design concepts and features from Facebook over the years. One Twitter feature that could benefit Facebook users is a Favorite button. On Twitter, it functions as a bookmarking feature and displays your favorite tweets in a separate tab in your profile.
A Facebook Favorite button would work similarly: Facebook would display those posts in a separate tab on your profile and adhere to your and your friends' privacy settings. This would make it easier to find something a friend posted months or years ago.
As Facebook continues to emphasize content, it could also function as a bookmarking service -- you could mark favorite the stories you want to read later and remove them when you're done.
2. Search your timeline
Facebook's Graph Search does a good job of resurfacing some types of information, such as "friends who live near San Francisco" or "restaurants near Tampa." But it doesn't help you in situations where a friend asks you to send her that link you shared a couple months ago. You could scroll through your posts month by month, but that's a waste of time. Instead, a keyword search of your profile -- and your friends' profiles -- would be ideal in helping you find content from weeks, months, or years ago.
3. Easier untagging on mobile
You get an alert on your phone that says a friend tagged you in five photos. They're unflattering, to say the least, and you want to untag them ASAP. The problem: In Facebook mobile apps, you must navigate a maze of menus to find the untagging feature. On the web-based version, it's not much easier, requiring four steps. A simple button that appears on photos you're tagged in would make this situation much easier.
4. More ways to filter your news feed
Facebook's botched news feed redesign from last year was on-point with its filter execution: The buttons would have let you filter news feed posts by a robust set of options including photos, music, pages you follow, games, group news, friends, and more. While there are ways you can customize what you see in your own news feed now, you must set up lists first. It's tedious to curate and manage these lists.
Facebook tweaked its algorithm a number of times in the last year to perfect how it shows you content. The result: Users are consistently annoyed that Facebook thinks it knows your interests better than you do. More filtering options would help us perfect our own news feed, improve satisfaction, and -- a bonus for Facebook -- help it better target ads.
Engage with Oracle president Mark Hurd, NFL CIO Michelle McKenna-Doyle, General Motors CIO Randy Mott, Box founder Aaron Levie, UPMC CIO Dan Drawbaugh, GE Power CIO Jim Fowler, and other leaders of the Digital Business movement at the InformationWeek Conference and Elite 100 Awards Ceremony, to be held in conjunction with Interop in Las Vegas, March 31 to April 1, 2014. See the full agenda here.
Never Miss a Beat: Get a snapshot of the issues affecting the IT industry straight to your inbox.
You May Also Like
---