Facebook's Paper App: 5 Wishes
Facebook's Paper App: 5 Wishes
Facebook's news reader Paper launched last week to positive reviews, but we see room for improvement.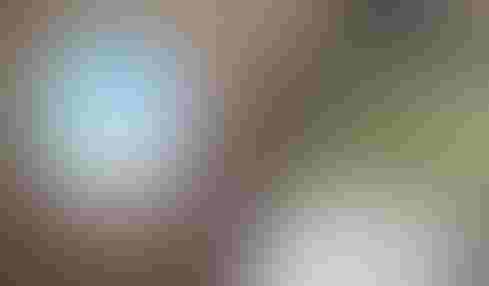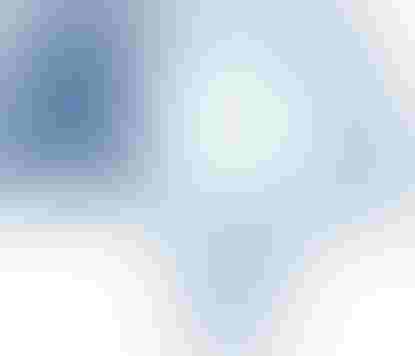 10 Famous Facebook Flops
10 Famous Facebook Flops (Click image for larger view and slideshow.)
About a year ago, Facebook announced a drastic redesign of its News Feed. It featured bigger pictures, customizable content sorting, and an updated style for grouping comments. In a March press conference, Facebook CEO Mark Zuckerberg said he wanted Facebook to be "the best personalized newspaper in the world."
But a big problem popped up: When the reimagined News Feed launched to a small group of users, they started using Facebook less. In December, the social network scrapped the redesign, according to reports. As it turns out, though, it wasn't entirely lost.
Out of the botched redesign came Paper, the standalone news reader app that Facebook launched last week alongside its 10th birthday. Paper is Facebook's first app from Creative Labs, its new initiative to design apps for mobile devices.  
[With a decade under its belt, what is in store for Facebook during the next 10 years? Read Facebook's Next Decade: 3 Key Challenges.]
Facebook's execution of Paper is impressive, and the social network is poised to break its streak of failed apps. Paper lets you personalize your content by choosing from a list of sections, including tech, enterprise, entertainment, food, photography, and funny news. A handful of easy-to-learn gestures help you maneuver through the content and if you get stuck, Facebook nudges you with tips.
Paper is easy to use and beautifully designed. The content you see is based on  both algorithms and real-life editors that Facebook hired to hand-pick news. Paper barely resembles Facebook, too: There are no activity streams, but you can like, share, and post updates from the app.
While Facebook's first iteration of the app has been well-received -- earning 4.5 out of 5 stars in the iTunes App Store -- there are features that would make the app even better. Here's a look at what we hope to see in Paper 2.0.
1. Customizable subtopics
Paper's content categories run the gamut. Aside from the typical sections you'd find in a newspaper, you can elect to see content from categories such as "Cute," which features animals; "LOL," which highlights funny posts; and "Ideas," which explores a different topic each day.
Paper's first iteration of content categories is robust, but one feature that could make it better are customizable subtopics. These could include sports teams, particular companies and technologies, and location-based news.
2. Content search
Swipe from top to bottom from within Paper, and you'll pull down your settings. At the top is a search bar, but it's for Facebook content -- friends, pages, groups, etc. Similar to adding customizable subtopics, a search function for Paper would be useful for those situations where you want to quickly find content based on a keyword or topic.  
3. Pinterest integration
Paper is an image-heavy app: Each category features large, rotating images on top and smaller ones in the carousel below. The app also supports gestures designed around viewing images, such as tilting your device to see more, and double-tapping and pinching to zoom in and out. Paper's image-centric design -- and featured categories such as food, home, and fashion -- beg for Pinterest integration.
4. Unhide Clock
Facebook's design of Paper was sneaky in covering up one important feature: your device's clock. The more you use the app, the more you'll discover how easy it is to lose track of time -- much like on Facebook. It's unlikely that later versions of Paper will unhide it; so consider yourself warned.
5. Read Later on Paper feature
One great feature that Facebook incorporated into Paper is read-later capabilities. To access this setting, pull down from the top of Paper and scroll down. You can choose to save content to four places: Pocket, Instapaper, Pinboard, and your Safari Reading List.
For users who don't need another app to keep track of, adding a "read later" button native to Paper would be great. Bonus for Facebook: It keeps users in the application.
Mobile, cloud, and BYOD blur the lines between work and home, forcing IT to envision a new identity and access management strategy. Also in the Future Of Identity issue of InformationWeek: Threats to smart grids are far worse than generally believed, but tools and resources are available to protect them. (Free registration required.)
Never Miss a Beat: Get a snapshot of the issues affecting the IT industry straight to your inbox.
You May Also Like
---