Facebook, Twitter Push E-Commerce, Like It Or Not
Facebook, Twitter Push E-Commerce, Like It Or Not
Facebook and Twitter test e-commerce waters with a 'Buy' button and a payments infrastructure acquisition -- but are users and businesses ready?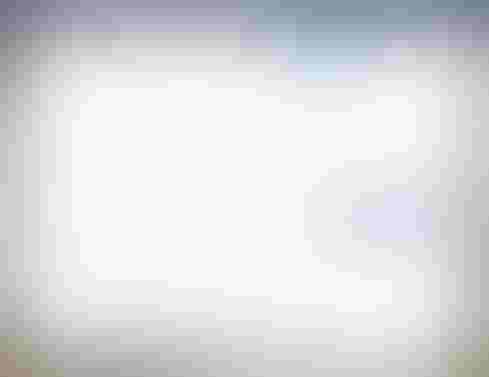 Tech Toys For Summer Fun
Tech Toys For Summer Fun (Click image for larger view and slideshow.)
You might not think of Facebook and Twitter as destinations for online shopping, but the two companies are inching closer to that reality. Twitter last week announced the acquisition of CardSpring, a payments infrastructure company, while Facebook started testing a new way for users to purchase products from ads. Their latest moves into the e-commerce space mark a maturing social market, experts say.
CardSpring lets merchants create credit-card-linked promotions such as digital coupons, virtual rewards, and loyalty programs, then connect these promotions with purchases at their store.
Though Twitter didn't disclose its plans for CardSpring, its potential uses are clear: If you see a tweet that promotes a new clothing line, for example, you might be able to click a button or reply to the tweet to receive a discount that's stored on your credit card. When you use your linked credit card to make the purchase, the discount is applied.
[Learn how to protect your Facebook data. Read 4 Facebook Privacy Intrusion Fixes.]
CardSpring said in an announcement that the acquisition will help it create more commerce opportunities for publishers and retailers.
"We see the intersection of payments and digital media as an opportunity to revolutionize how consumers use credit and debit cards, while helping retailers to connect and communicate with their offline shoppers -- much in the same way the Internet has enabled online stores to create relationships with their online customers," it said.
Meanwhile, Facebook last week announced that it is testing a new way for users to buy products. Ads from a handful of small and midsize businesses will feature a "Buy" button that lets you purchase a product directly from a business without leaving Facebook, it said.
The Buy button is also featured in posts where a retailer shares a product, as seen on the Facebook page for Modify Watches, which partnered with Facebook for the test. When you click the Buy button, a screen pops up that displays a product description, shipping and return information, and a Check Out button.

Once you click the Check Out button, Facebook requests your shipping address and credit card information -- which you can choose to store on Facebook to make future purchases easier -- to complete the transaction.
"We've built this feature with privacy in mind, and have taken steps to help make the payment experience safe and secure," Facebook's announcement said. "None of the credit or debit card information people share with Facebook when completing a transaction will be shared with other advertisers."
Facebook's and Twitter's moves into e-commerce now reflect an overall maturity of the social networking space, said Brian Solis, principal analyst at Altimeter Group.
"Both companies have had priorities other than commerce, such as building their networks, making them indispensable, and fine-tuning their algorithms to keep them fresh," he said in an interview. "Businesses are sort of asking for it now because there has got to be much more than just content at play. They're pushing for commerce now, too."
Neither Twitter's CardSpring acquisition nor Facebook's Buy button are the first times these companies have tested e-commerce ideas.
In May, Twitter announced a partnership with Amazon that lets you shop from your Twitter feed. If you see a tweet with a link to an Amazon product that you want, you can reply to it with the hashtag #AmazonCard. Amazon will place that item in your shopping card, and you can purchase it later.
Facebook lets you purchase gift cards for occasions such as your friend's birthday to send electronically. The company is also pushing for mobile money transfers: In April, it sought regulatory approval for a mobile payment system in the United Kingdom, which would allow users to store money on Facebook and use it to pay and transfer cash to others.
Tyler Roye, CEO and cofounder of social gifting company eGifter, said that Facebook and Twitter will face challenges in successfully breaking into the e-commerce space.
"Both retailers and social networks that hope to succeed in the social and mobile commerce space need to find ways to stitch opportunities for commerce into the natural stream of social and mobile activity, rather than interrupting a users' experience of their favorite social network," he said in a comment to InformationWeek.
Businesses, too, will need to shift their strategy in order to succeed in e-commerce on Facebook and Twitter, Solis said.
"Facebook's and Twitter's biggest challenge is helping businesses think about how social commerce is difference from e-commerce. Facebook and Twitter are much more engaging and they're based on people and dialogue, yet businesses take traditional approaches to new paradigms and expect them to work the same," he said. "You can't take your traditional Web approach to a social network. You have to be thoughtful about it."
In its ninth year, Interop New York (Sept. 29 to Oct. 3) is the premier event for the Northeast IT market. Strongly represented vertical industries include financial services, government, and education. Join more than 5,000 attendees to learn about IT leadership, cloud, collaboration, infrastructure, mobility, risk management and security, and SDN, as well as explore 125 exhibitors' offerings. Register with Discount Code MPIWK to save $200 off Total Access & Conference Passes.
Never Miss a Beat: Get a snapshot of the issues affecting the IT industry straight to your inbox.
You May Also Like
---