Feature Phones Almost Extinct In US
Feature Phones Almost Extinct In US
Smartphones accounted for seven of eight devices shipped in the US during the first quarter, with Apple and Samsung leading the way, research says.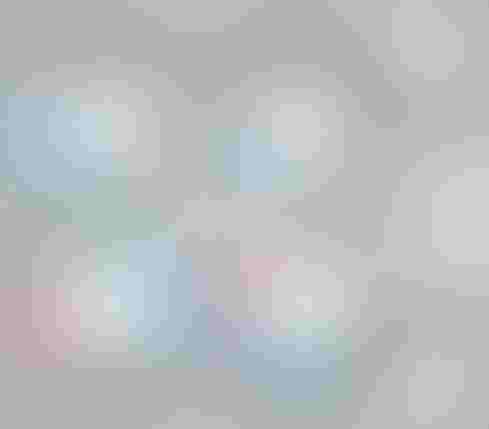 Americans have moved past the feature phone. Only 13% of the handsets shipped during the first quarter were traditional cellphones -- those with real buttons and basic operating systems. The remaining 87% were all smartphones. Apple and Samsung chewed up the bulk of smartphone shipments, and Android-based LTE devices are selling big.
The data, which comes from Counterpoint's Market Monitor quarterly tracker program, shows that smartphone makers shipped 33 million devices in the US during the first three months of the year. While the US smartphone market grew only 7% on an annual basis, it has become the dominant segment in handsets.
Combined, Apple and Samsung own more than two-thirds of the entire US smartphone market. Samsung is the No. 1 supplier of cellphones, but Apple is the No. 1 supplier of smartphones. For example, 52% and 51% of all smartphones shipped by AT&T and Verizon Wireless, respectively, were Apple iPhones. The iPhone accounted for only 36% of smartphone shipments at Sprint and 24% at T-Mobile.
[Fake devices comprise some share of the market. See FCC Busts Online Retailer For Counterfeit Smartphones.]
As a platform, Android accounted for 59% of all smartphones shipped during the first quarter. That means approximately 19.47 million units. Windows Phone grew to 4% of the US market, which makes for about 1.32 million units. Counterpoint didn't offer data points for iOS and BlackBerry's shares of the market. Other analyst firms show that BlackBerry has dropped to 3% or below.
Americans are adopting LTE en masse. Three out of four smartphones shipped during the first quarter were LTE smartphones. Together, Apple and Samsung captured more than 70% of all LTE shipments, according to Counterpoint. All four national carriers have widespread availability of LTE service. AT&T and Verizon currently have the largest LTE footprints.
Breaking down handset sales by carrier reveals some interesting trends.
The top seven phone makers at AT&T were (in order): Apple (52%), Samsung (28%), Nokia (6%), Motorola, ZTE, LG, and HTC. Nokia, with its Lumia smartphones, is outselling Motorola? That's not good news for Motorola.
The top seven phone makers at Sprint were: Apple (36%), Samsung (30%), ZTE (10%), LG (8%), Motorola, Kyocera, and HTC. Kyocera sells about twice as many (low-end) handsets as HTC does at Sprint.
The top seven phone makers at T-Mobile were: Samsung (38%), Apple (24%), Kyocera (9%), LG (8%), Nokia, Motorola, and HTC. T-Mobile is the only carrier that saw Samsung outsell Apple. Nokia beat both Motorola and HTC. Again.
And the top seven phone makers at Verizon Wireless were: Apple (51%), Samsung, (29%), Motorola (6%), LG, Nokia, Kyocera, and HTC. It's not surprising to see Motorola place higher than other phone makers within Verizon. Verizon is the only carrier that still sells Motorola's "Droid" branded hardware.
It's good to see that LG still ranks with US smartphone buyers. The company is prepared to debut the G3 smartphone next week, which will be its main competitor against the Samsung Galaxy S5 and HTC One for the remainder of the year.
Kyocera and ZTE's presence on these lists points to the still-active market for low-cost devices. Most of the hardware made by those two companies sells for $200 or less at full price, and is often free with a contract. Carriers charge about $200 for high-end devices when customers sign two-year agreements, or about $26 per month when purchased with an installment plan. With companies such as Kyocera and ZTE filling in the bottom of the market with inexpensive devices, it's a wonder the feature phone has stuck around at all.
Counterpoint didn't provide any guidance on when we might see the feature phone disappear entirely, and the devices probably won't. A small market will likely remain in place indefinitely for phones that do one thing and one thing only: make phone calls.
IT is turbocharging BYOD, but mobile security practices lag behind the growing risk. Also in the Mobile Security issue of InformationWeek: These seven factors are shaping the future of identity as we transition to a digital world. (Free registration required.)
Never Miss a Beat: Get a snapshot of the issues affecting the IT industry straight to your inbox.
You May Also Like
---