Federal Shared Services Gains Traction
Federal Shared Services Gains Traction
US Treasury official sees shared services boosting productivity and transparency.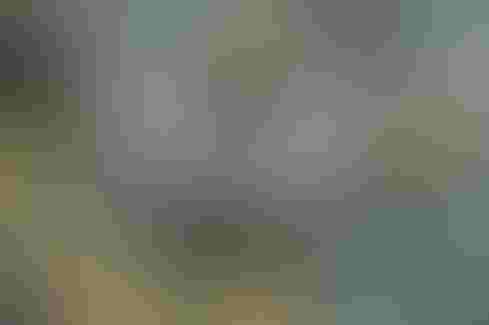 5 Breakthrough DARPA Technologies Beyond GPS
5 Breakthrough DARPA Technologies Beyond GPS (Click image for larger view and slideshow.)
The push for federal agencies to move to a shared-services environment for financial systems, laid out by the Office of Management and Budget last year in an M-13-08 memorandum, will not only save the government money in tight budgetary times, it will support the Administration's directive on data transparency and a new law on standardizing and reporting on spending.
"There is an enormous opportunity to transform financial management in the government today," David Lebryk, Fiscal Assistant Secretary at the Treasury Department, told the audience at ACT-IAC's Shared Services Forum this week.
"There are three truisms in government today: Budgets are going to get tighter; technology is improving and only getting better; and [our] workforce is getting older," Lebryk said. These factors, combined with the Administration's pressure for agencies to focus on their missions rather than projects and programs, will increase the speed with which departments and agencies begin their migration, he added.
The shift to shared services -- OMB has designated providers at the departments of Agriculture, Interior, and Transportation, in addition to Treasury -- fits in with the Digital Accountability and Transparency Act signed into law in May, said Lebryk.
[Federal inaction can cause lots of problems. Read Federal Inaction Breeds ID Theft, Says Frank Abagnale]
"There is an intersection between the DATA Act and the shared services vision," he said. The act requires agencies "to improve transparency across the government, where federal dollars are being spent. [Agencies will] have better access to data to make better decisions… spend less time on data calls and more on analytics."
The Department of Housing and Urban Development has chosen Treasury's Administrative Resource Center (ARC) to move it to a shared services environment, Lebryk said. This will be a large undertaking, but "as time goes on we will get increasingly good, and getting better, at implementation."
While all of these changes help agencies with their budgetary constraints and improve the level of service, it is important to recognize the impact on the workforce, particularly since the federal employee base generally is older.
"There's a people impact. People hired 35 or 40 years ago don't want to make a change," said Lebryk. "This is an opportunity to bring new skills into the organization. We're not doing a very good job -- we need to do a better job -- tracking new talent."
Do you need a deeper leadership bench? Send your most promising leaders to our InformationWeek Leadership Summit, Sept. 30 in New York City, for a day of peer learning and strategic speakers.
Never Miss a Beat: Get a snapshot of the issues affecting the IT industry straight to your inbox.
You May Also Like
---