FedEx Services Eases The Pain Of Customs Clearance
FedEx Services Eases The Pain Of Customs Clearance
Disparate internal systems and a complex customs environment were slowing down the import/export process for business customers. So FedEx Services launched the Clearance Customer Profile app to help businesses overcome customs clearance hurdles. The company's efforts earned it the No. 5 spot in the 2016 InformationWeek Elite 100.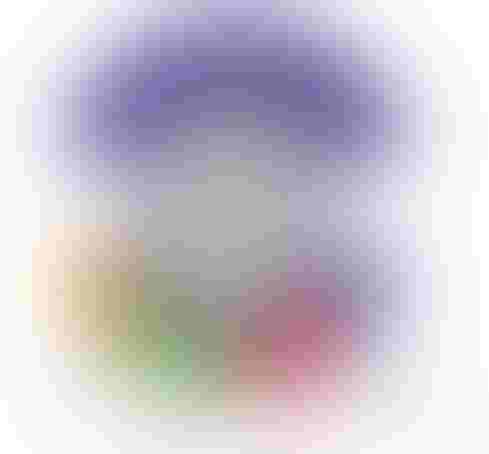 <p align="left">FedEx Services provides IT, sales, and marketing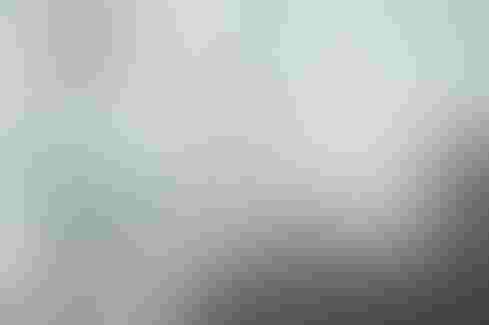 10 Cloud Startups Worth Your Attention
10 Cloud Startups Worth Your Attention (Click image for larger view and slideshow.)
As anyone who has traveled across borders can attest, clearing customs is not always the quickest or easiest part of the journey. So, too, for packages large and small that are imported or exported between countries.
Customs regulations for shipments vary by country and can present a considerable challenge for any businesses involved in the importing and exporting of goods.
FedEx Services set out in May 2011 on a project that aimed to make it easier for its business customers to navigate customs. The project, called Clearance Customer Profile (CCP), is designed to accelerate the passage of FedEx shipments through customs agencies. FedEx Services, with about 12,500 employees, provides IT, sales, and marketing support for sibling FedEx Corp. subsidiaries FedEx Express and FedEx Ground.
FedEx customers must provide information to local customs agencies about goods being imported or exported. Back in 2011, that information was stored in a variety of FedEx systems and wasn't always easily accessible.
Each country or region would have its own system, an inefficient approach that often required FedEx personnel to contact customers and consignees to obtain the information required by customs officials.
"Basically, we had a very real problem in that we couldn't keep up with the demands of the customs clearance space because we were supporting too many local systems that did the same thing," said Paul Rivera, VP and CIO for FedEx Latin America, in a phone interview. "The systems weren't connected, and the information didn't flow or update accordingly."
Recognizing the Challenge
The IT team recognized the complexity of managing disparate systems and brought the matter to the attention of corporate leadership, Rivera said. With strong support from the company's business units, FedEx Services made a plan to address the issue on an enterprise level.
CCP debuted in April 2015, and by June it served 11 countries. The project involved FedEx team members from various departments in the US, Canada, and Latin America/Caribbean. Participants representing international clearance operations, brokerage entry filing operations, customer service, global trade services, and sales organizations were involved. Team members helped define the business requirements and participated in the user acceptance testing prior to launching each component. Regional legal teams were also involved to ensure compliance with local laws.
CCP securely stores customs clearance instructions, product details, tax identification numbers, approved brokers, and images of regulatory documents such as powers of attorney, licenses, and permits. It supports five authentication levels that provide varying degrees of information access: Guest, Limited User, Broker User, Normal User, and Super User.
"At FedEx, we are constantly striving to meet the evolving needs of our customers and the global marketplace," said Robert B. Carter, Executive Vice President and Chief Information Officer, FedEx Corp. "We are honored to be recognized for our work to simplify the customs clearance experience for our customers, and we look forward to continuing our digital transformation initiative to better position FedEx for long-term success." (Editor's note: Carter is a member of InformationWeek's CIO Advisory Board.)
How CCP Works
Through its service-oriented architecture (SOA), CCP allows various FedEx systems around the world to obtain up-to-date information for customs clearance. To communicate with older systems ill-suited to SOA, CCP can provide notifications over the company's messaging infrastructure to maintain the accuracy of records.
CCP relies on a variety of technologies, including J2EE, Hibernate, Oracle Database, Spring, Tibco JMS infrastructure, monitoring tools like HP OpenView Monitor and AppDynamics, Symphony tools, and internal FedEx development processes.
But this isn't a story about specific tools. "The real power is not the individual technologies, but how we're assembled them into a more flexible IT systems model," said Rivera. "The power is in the way we used them to solve a problem."
At the moment, CCP is used internally, and what the customer sees on the other end is the company's ability to clear packages more efficiently. And that's no small thing. Rivera recounted the words of an executive he spoke with four years ago: "In transportation companies, you win and lose in clearance."
Nevertheless, FedEx Services is working to expose CCP to external customers for self-service. "It's a much better experience for a customer to self-manage that," Rivera said.
What CCP Achieved
The project has allowed FedEx to retire six of its twenty-six country- or region-specific profile systems, resulting in approximately $60,000 in savings on annual IT maintenance costs and $80,000 in savings annually in customer communications support costs. It also advances the company toward its goal of retiring its mainframe systems.
Beyond the typical obstacles of dealing with a global project, one of the biggest challenges for the project team was scope. "When designing enterprise-level systems, you have to be very intentional about what should or should not be included," Rivera said.


FedEx Services provides IT, sales, and marketing
Rather than reproducing all the features found in legacy systems, said Rivera, the team worked to make the system modular and flexible. That makes it well-suited for handling regional requirements. As an example, he pointed to India, where clearance rules and regulations are managed at the state level, and relevant information has to be available for re-use at multiple points. CCP has been a boon for the company's 400,000 customers.
It has reduced the average amount of time required to clear a shipment through customs by 20 to 40 minutes on a daily basis. This, in turn, has trimmed the amount of time shipments spend in bonded warehouses and the associated storage fees. With a 10% reduction in held shipments, FedEx has seen 16% fewer disputed invoices and customer issues. That translates to somewhere between $25,000 and $175,000 in annual savings, the company estimated. Rivera stressed the importance of listening to team members. "Many ideas are born out of necessity," he said.
Advice for CIOs
The project has paid off in terms of customer satisfaction and retention. FedEx Services said that customers have become familiar with CCP and now ask to be included in the database, knowing that inclusion will ease the transit of their shipments. Richard Smith, VP of global trade services for FedEx Express, is responsible for global clearance and regulatory compliance functions. In an email, he explained that FedEx is transforming its IT systems from one-off project solutions to systems that can be utilized across the enterprise. "The best advice that I can give to a CIO or IT leader is to look at systems from the outside in, as opposed to inside out," said Smith. "Design them with the customer in mind, whether that customer is internal (i.e., operations), external, or both. This will ultimately lead to a more elegant and flexible solution, as customer needs are varied and often rapidly changing."
Never Miss a Beat: Get a snapshot of the issues affecting the IT industry straight to your inbox.
You May Also Like
---