Flex Creative Muscles for Healthier Productivity
Flex Creative Muscles for Healthier Productivity
Happy, productive employees who are protected from burnout lead to better products and services and a thriving company.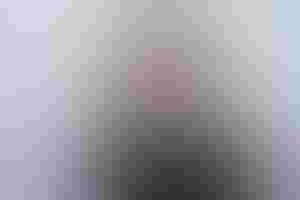 Working professionals strive to unlock the right formula to learn and grow, take on responsibility, and feel challenged, but not to the point of being overcommitted. The latter leads to burnout. Burnout stems not only from the prolonged strain of always being "on" at work, but also from not having proper limits or balance in tasks and the right mix of responsibilities. Burnout transcends one's professional and personal life, making it vital to spot early, address quickly, and take steps to avoid in the future.
As vice president of engineering, I focus on the people, processes, and communications behind delivering technology and engineering products. Some signs of burnout are: Low performance by someone who used to be a high achiever; repeated asks for help with projects; individuals not taking ownership of responsibilities; turf wars; or boredom around particular tasks. When I recognize any of these signs, I consider shuffling responsibilities among engineering teams and devote attention to particular individuals to help them overcome the circumstances causing burnout.
A big part of preventing burnout is to hire the right people to keep up with project demand while managing their roles and boundaries in which people work. I have found that there are four tenets that can help people sustain energy for high productivity: Understand the value of their work; gain the opportunity to delve into creative projects; set healthy boundaries; and maintain balance.  
Realize the Value of Work
Projects in tech companies are complex with many phases, some of which may be removed from the end goal. This presents challenges if someone cannot associate the energy they put into something with a return on investment of that energy. When planning a project, employees should know the impact of their work and how it ties to the business as a whole – how it helps something sell better, changes the experience for a particular user or customer, or improves business outcomes. When individuals clearly see how their particular assignment or role contributes to an end goal, that will fuel their engagement.
Delve into Creative Projects
One of the biggest drivers of burnout is a lack of creativity in daily activities. When people are constantly racing to a finish line, jobs can become less imaginative and more rote, bringing a greater risk of fatigue. One solution to preventing people from hitting a wall while under pressure is to designate periods of time for creative exploration, such as to solve problems and work on side projects outside of usual assignments.
For example, twice a year, we bring our engineers together for a half-day to solve problems that stem from anecdotes directly related to customer experiences. Teams work on projects typically outside of their purview, which brings diversity to their daily experiences. At the same time, they feel rewarded by solving customer issues. Similarly, allowing room for creativity within the context of ongoing projects can be worth the additional effort for the manager. Learning to think differently about a particular scope of work allows teams to find solutions not anticipated previously and allows engineers to expand their own critical thinking and innovation skills.
Set Healthy Boundaries
Messaging and communications tools have dramatically improved collaboration. Even globally distributed technology teams have immediate access to answers, resources and brainstorming opportunities 24/7. But the ease of accessibility creates an always-on, on-demand environment that can blur boundaries. To prevent technology from seizing their lives, professionals should set parameters about when they are "at work" and "away from work," and stick to those limitations. It is critical that company leaders also build a culture that respects these boundaries. Understanding the boundaries of their role and effectively prioritizing their workloads can help staff understand when to turn work off.
Maintain Balance
Beyond ensuring a healthy work/life balance for employees, it is important for managers to maintain the right combination of skills, interests, and roles as their company's product delivery evolves. As teams form and grow organically over time with changing complexities in their tasks, a company can end up with inconsistencies and imbalances across the team. This presents an opportunity to reassess and realign talents and responsibilities. If that means new roles open on a team, a manager can modify the way the group is operating, allowing higher performers to take on new responsibility and try leadership roles. They can then backfill the roles people have outgrown or add in skills and specializations from new hires to fill identified gaps. The key is to amplify new talent and capabilities, rather than retain talent in existing roles.
A company that is in tune with its people will sustain a healthy, engaged workforce, and promotes a culture that demonstrates the value of energy spent on work, respects boundaries, and fosters creativity. Happy, productive employees lead to better products and services and a thriving company.
Renee Orser is vice president of engineering for NS1.
Never Miss a Beat: Get a snapshot of the issues affecting the IT industry straight to your inbox.
You May Also Like
---