Flexible Schedules Important for Tech Employee Retention
Flexible Schedules Important for Tech Employee Retention
Employers who move quickly to respond to changing workforce demands have a better chance at avoiding attrition of IT pros.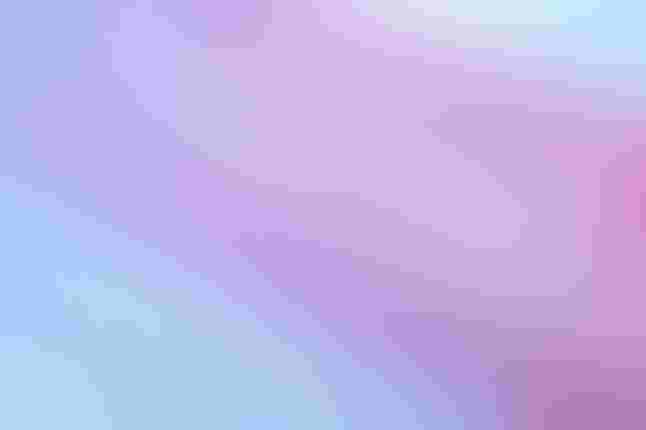 photonic 3 via Alamy Stock
Employers who demonstrate flexibility with remote work and schedules are having more success keeping tech employees than those who are stuck on maintaining certain schedules and in the office requirements.
Recent findings from McKinsey found tech workers prefer to work fully remotely, and employers that take these factors into consideration are far more likely to retain top talent than competitors. 
A report from IT research firm Gartner also found accommodation to working location and schedule, increased compensation, and professional development opportunities were top ways to prevent regrettable employee loss.
A Post-Pandemic Shift in Priorities
Gartner senior director analyst Forest Conner says change in value of work location and schedule was a major consequence of the pandemic.
"Employees learned they could be as or more productive at their job while also limiting their commute," he says. "This meant more time with family, reduced fuel costs, and improved work/life balance."
He adds a large portion of IT workers operate as independent contributors, meaning their most productive work is done in relative isolation or at least outside of collaborative settings.
"Flexibility in working locations meant engineers could remove themselves from distracting environments and ephemeral ad hoc conversations were exchanged for documented process," he explains.
Not only does accounting for these changes help to lower attrition, but it also improves the productivity of IT workers overall.
Joshua Pendrick, CEO and co-founder of Rypplzz, agrees that over the past few years, many employees have realized that they can get their work done effectively, regardless of location and predetermined hours to be logged on.
"In an environment where employees explored new ways of working, some realized that they were more productive in the mornings over the evenings, and vice versa," he says.
Given these new discoveries, employees are demanding that their employers provide them with the flexibility they desire, so that they can perform at their best.
"If they don't, employees will find an employer that does accommodate this flexibility, which has become a critical selling point for companies looking to attract top talent," Pendrick cautions. "Over time, this is going to become table stakes, so the quicker organizations can adopt this mindset, the better positioned they will be." 
Offering Options Helps Build Loyalty
Shannon Libbert, senior partner, healthcare, with Kingsley Gate Partners, points out IT workers tend to understand in a more proximal and tangible way than others the power of technology. "They've been using remote desktop sessions for years before the pandemic and therefore have gained a specific appreciation of how much work can be done remotely," she says.
Libbert says offering a myriad of choice for employees goes a long way towards building a loyal workforce. "While there are many who desire to be in the office and missed that during COVID, there are many who for reasons previously stated prefer a more modern approach," she says.
The goal should be making your employees "un-poachable" by providing choices in schedules, office arrangements, and growth opportunities.
"Also, individualizing arrangements wherever possible is a great idea and not having too much rigidity will help organizations win," she adds.
Leadership Must Initiate Change in Policy
From a leadership perspective, CEOs and other C-suite executives must lead the charge and devise creative strategies to address flexibility.
Libbert says while historically the chief HR/people officer would "own" this, this is not their sole responsibility.
"Many of the best employers leverage employee work teams to obtain employee input and solutions," she says. "Some organizations fail when they assume that they know what the employees desire without asking directly for input.
She points out that while this may seem like common sense, it is often uncommonly practiced in organizations.
Conner says he agrees the responsibility primarily exists with management, though it is normally a bit of negotiating between the CEO, HR, and heads of each team.
"Some employers have direct edicts laid out at the highest level, where a CEO believes their corporate culture depends on a specific work location style," he says. "Others will allow teams to determine what is right for them."
Encouraging a Culture of Feedback
Pendrick adds company leaders and C-suite executives should set the precedent that employees should feel empowered to voice concerns or suggestions when it comes to what helps them work the most efficiently. "It's paramount that company leaders establish a culture that encourages feedback and transparency, so employees feel comfortable sharing their ideas and concerns with direct reports," he says.
Thomas Carter, CEO of Deal Box, points out that as the leader of a tech startup, he is responsible for creating a culture that prioritizes employee concerns and feedback. "However, it is not solely the CEO's responsibility to define the actions the organization can take," he says. "Instead, it should be a collaborative effort between management and employees to identify concerns and develop solutions."
He agrees employers can better engage with employees by establishing open communication lines and creating feedback opportunities.
"This can be done through regular check-ins, town hall meetings, and anonymous surveys," Carter explains. "Employers can address issues proactively and avoid attrition by taking the time to understand employee concerns."
What to Read Next:
InformationWeek's 2023 IT Salary Survey Results (Download)
Managing Remote Workforces: IT Leaders Look to Expanded Suite of Tools
Never Miss a Beat: Get a snapshot of the issues affecting the IT industry straight to your inbox.
You May Also Like
---