For CIOs, It's Nature v. Nurture Revisited
For CIOs, It's Nature v. Nurture Revisited
Are CIOs shaped most by nature or nurture? One of them may get you into the C-suite, but the other one can bring you success there.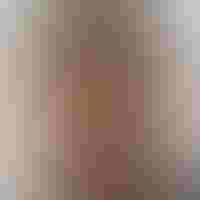 Funny thing about that CIO sitting next to you at Interop ITX this week or at some other conference. You have a lot in common with each other, more than you might think.
The commonalities aren't just about how you started your careers as developers or admins, or about your mid-career MBA. According to Khalid Kark, director of the CIO program for Deloitte LLP, 75% of CIOs share seven key natural traits. Those ingrained traits most commonly include the ability to adapt easily to new environments, a focus on objective facts rather than emotions, and a history as an early tech adopter.
Traits gifted to you by nature, however, are only the price of admission to the CIO role. If you want to differentiate yourself from your peers, you have to display talents developed by nurture.
The debate over whether nature or nurture -- training and the environment where you learned -- certainly isn't new. It's been a popular topic for conversation in psychology and sociology circles for centuries, most notably in the late 19th and early 20th centuries. It was so popular that it even formed the basis for a 1935 spoof movie short where two wealthy gentlemen wagered on whether they could turn a certain three stooges into society types.
In an Interop ITX presentation today, Kark detailed how "nurture" helps some CIOs to gain an edge. In discussing the results of a global Deloitte survey of 1,217 IT executives, Kark said that nurture is represented by the skills that you learn on the job.
Kark, speaking as part of the InformationWeek IT Leadership Summit on day two of Interop, showed how CIOs shape their own destiny by developing those additional skills, such as strength in strategic alignment, execution, vision and strategy, innovation, talent and culture.

Kark also highlighted some key trends in CIO business priorities. Comparing the results of Deloitte's 2017 survey with a similar 2015 survey, he noted that a focus on "customers" showed gains from 45% of respondents two years ago to 57% this year. However, despite all the attention given to "innovation" by experts, those respondents citing innovation as a priority fell from 45% to 35% this year.
"Those innovation projects may be nebulous," he said. The focus on customers was a top-three priority across eight of 10 industries. "Whether we like it or not that's a mandate we have to fulfill as tech leaders," said Kark.
But, wait, when you look at CIOs in some of the best-performing companies -- 7% of the global response base -- less than one third of those select companies listed customers as a top priority. Rather, those successful companies focus more on corporate performance and growth.
If that seems odd, Kark said, it might be because improving performance and growing the company will address customer issues along the way. He said those are the companies that "would rather spend $1 to grow the company than save $1."
Interop ITX continues at the MGM Grand in Las Vegas tomorrow with a full slate of sessions and keynotes Wednesday, Thursday, and Friday morning.
Never Miss a Beat: Get a snapshot of the issues affecting the IT industry straight to your inbox.
You May Also Like
---