For Serious Business Training, Nothing Beats Computer Games
For Serious Business Training, Nothing Beats Computer Games
Cost savings and better retention are behind growing adoption of "serious gaming" for business training. Conventional wisdom has it that if you hear something, you'll retain 25 percent, if you write it down, 50 percent, and if you do something, you'll retain 75 to 80 percent. According to IBM and a growing number of experts, the learn-by-doing principle and the basic economics of software are behind growing adoption of "serious gaming" for business training, enabling students to cost effectively "do something" in a virtual environment.
"If you strip away all the techno-wizardry, games are essentially highly experiential software applications that foster deep levels of cognitive activity and higher-level thinking skills," explains Eliane Alhadeff, an analyst and consultant who bills serious games as a tool that can lower training costs. "Games engage people psychologically -- they can be very emotional experiences -- and they also engage people physiologically… The key to serious games [success] is prioritizing entertainment over pedagogy. It doesn't matter how good the teaching is if no one wants to play."
David Wortley, director of the Serious Games Institute at Coventry University in Britain says that military and health are two areas where serious games first garnered broad interest. "Both have a high level of risk and cost involved in training staff," he says, which makes them attractive candidates for computerized simulation. Wortley offers disaster management and emergency response as other strong areas for gaming-based training given the possibility of simulating hostile and dangerous situations, but he says he is "increasingly seeing use in business applications, to train [gamers] in business disciplines."
Wortley cites use of work-process simulations by Microsoft's Windows security team as an example of broad industry uptake, and he points to IBM's Innov8 as an example of games technology and knowledge developed for entertainment being repurposed for business use.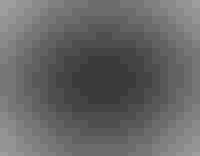 In this Innov8-based BPM game, an avatar for Mike, the CEO, inspects a 'business monitor dashboard.'
(click image for larger view)
Originally developed based on an interactive shooter game from Vicious Cycle, the Innov8 serious gaming platform is currently used to train students in business process management (BPM) at more than 100 universities (click on the Innov8 "business monitor dashboard" screen shot at right). The gamer learns "the anatomy of a business process model [by] running around finding clues, interviewing people, and completing puzzles," explains Phaedra Boinodiris, IBM Serious Games Product Manager. "When you discover what's wrong, you can collaborate to find ways to change the model to improve business operations." Game play shows the effects of the player's choices on a simulated business, its partners, and its customers, says Boinodiris. A version 2.0 upgrade to be released in May supplements courses in BPM, Corporate Strategy, and Operations and IT Management, adding new simulation scenarios covering supply chain, traffic management, and call center processing. The smart supply chain scenario teaches students how to optimize costs and improve efficiency while also capturing "green" concerns. The smart traffic scenario is aimed at government planners of traffic infrastructure and congestion management, and it teaches the use of emerging tracking technologies such as RFID tags. The call center scenario teaches smart customer service focusing on customer retention and other key metrics. User avatars navigate a virtual space populated by a collection of typical corporate characters, encountering and solving business puzzles and problems.
"IBM is big on using customer stories to drive software development," says Sandy Carter, IBM vice president of SOA and WebSphere strategy, channels and marketing. She cites online vendor Zappos.com as one of many IBM customers that influenced Innov8 development, adding that the 2.0 release takes BPM training simulation "from a university setting into the business mainstream." The upgrade is to be supplied at no cost to selected business customers as well as to the company's academic affiliates. The new version will be downloadable, replacing the current CD distribution, with an online version programmed using Flash.
Here you go.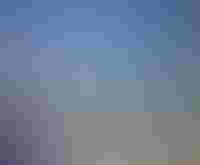 American Public Media's 'Budget Here' game lets participants choose how they would balance goverment priorities.
(click image for larger view)
IBM is one of many developers of learning games, and BPM is only one of many areas of application. American Public Media's online Budget Hero game, developed in cooperation with the Woodrow Wilson International Center for Scholars, is an entertaining and instructive government budgeting simulation that anyone can try (click on the "Budget Hero" screen shot at right).
More than 160,000 people have played Budget Hero, according David Rejeski, director of the Wilson Center's Foresight and Governance Project. An analysis of nearly 15,000 player sessions concludes that Budget Hero provides "a new way of engaging the public on serious and complex public policy issues," Rajeski says. "That engagement can tell us important things about how people are thinking about these issues."
A key point is that the cost of reaching people drops inversely to the number reached, "which changes the economics of engagement," Rajeski concludes. It's a case where the software model has big advantages over the fixed-cost model, and that's the big reason why corporate adoption of gaming is on a fast track. Given training-cost savings, expanded reach afforded by computerization, and demonstrated effectiveness, serious games have a promising future in the enterprise.
Never Miss a Beat: Get a snapshot of the issues affecting the IT industry straight to your inbox.
You May Also Like
---