Forecast of the Future of Work from MIT Sloan CIO Symposium
Forecast of the Future of Work from MIT Sloan CIO Symposium
'We must do more to cultivate new jobs and new worker skills.' -- Irving Wladawsky-Berger, research affiliate, MIT's Sloan School of Management.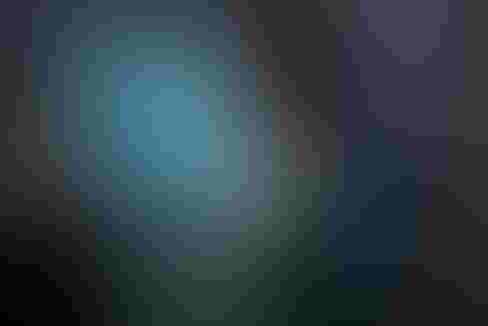 Image: HQUALITY - stock.Adobe.com
As the next new normal expected after the pandemic takes shape, this week's MIT Sloan CIO Symposium examined how the workplace might change yet again in the coming months.
While many organizations continue to maintain remote operations, a foreseeable end to the COVID-19 pandemic means there is a very real prospect for bringing at least part of the workforce back to the office. A discussion on the future of work, moderated by Allan Tate, executive chair of the MIT Sloan CIO Symposium, drew upon earlier event sessions as well as findings presented by Irving Wladawsky-Berger, research affiliate at MIT's Sloan School of Management, and a fellow of MIT's Initiative on the digital economy and of MIT Connection Science.
Wladawsky-Berger said MIT's future of work task force found that the momentum of innovation nurtured these changes alongside the circumstances that accelerated remote work. "Technology is simultaneously replacing existing work and creating new work," he said. "That has always happened through the history of technology."
When brand-new technology appears, Wladawsky-Berger said there can be widespread excitement, but it can still take time before the deeper effects are felt. This was seen with the advent of the internet in the mid-1990s and rise of smartphones in later years. "It really takes a while for the technologies to deploy at scale, and it's only when they deploy at scale that it starts having a really impact on jobs and the workplace," he said. "That takes time, often decades."
That impact can have significant repercussions on the human element. "One of the biggest problems of the last four decades, while technologies raised productivity, the productivity has not translated into increasing income for many workers," Wladawsky-Berger said. Automation has left many workers behind, he said, and globalization made it easy to transplant jobs to countries that were less expensive.
"People with less of a college education are the ones who paid the biggest price for the changes that have happened, and that has led to the rise in inequality," Wladawsky-Berger said. That compares with people who possess at least a college education who tend to continue to do well with job prospects that continue to grow, he said, along with salaries. Wladawsky-Berger said this trend has led to many middle-class individuals and families taking the brunt of the widening disparity.
As evolving technology affects the workplace, he said there is also a need for new thinking from policymakers. "For the last 40 years, our labor market institutions and government policies did not adjust to the realities of the digital economy," Wladawsky-Berger said. "The view has been that the market will take care of all problems and government should do as little as possible -- that doesn't always work."
There has been some change on this front, he said, but MIT's report argues that with better policies in place, more people could explore career opportunities as new technology transforms the nature of work.
Governments around the world are starting to adopt this way of thinking, Wladawsky-Berger said. "Innovation is what got the US to its preeminent position, especially post-World War II," he said. That included investments in infrastructure, interstate highways, and the work of the Defense Advanced Research Projects Agency. In spite of gains made on those fronts, Wladawsky-Berger said such efforts scaled back over time. "A lot of investments in R&D and innovation have been going way down in the intervening decades," he said. "We must do more to cultivate new jobs and new worker skills."
While there have been conversations about the hybrid workplace representing the future, there are also new considerations that can come into play. "We have a very clear model for remote work and a clear model for office work, but a hybrid creates a problem," Tate said. For example, if part of the team on a video call is together in a conference room, he said they might have side discussions after the call that the others are not privy to. Tate suggested guidelines need to be introduced to address these changes to the workplace.
The future of work might be hybrid, but it can have a profound effect on recent hires who have not formed bonds with co-workers in-person. "It is a huge difference applying remote work to somebody that just joined the office than to people who have been working with each other the last 20 years," Wladawsky-Berger said. Colleagues who were familiar with each other prior to the pandemic can already have memories of interacting with their co-workers, he said, which can be a different experience than with a recent hire. "We have to learn over the next five to 10 years what works and doesn't work," Wladawsky-Berger said.
Related Content:
The Hybrid Workplace Is a Reality, but the Office Is Not Dead
CIOs Face Decisions on Remote Work for Post-Pandemic Future
Remote Reshapes the Future of Work
Never Miss a Beat: Get a snapshot of the issues affecting the IT industry straight to your inbox.
You May Also Like
---