Four Things You Must Do To Retain Top Tech Talent
Four Things You Must Do To Retain Top Tech Talent
Consider these ways you can improve tech retention at your business and control the turnover cycle.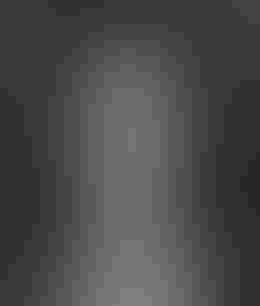 In the technology sector, improving employee retention is a critical business priority, particularly since technology companies have one of the lowest average tenures when compared to other industries.
According to Payscale's recent employee turnover report, even tech giants like Amazon and Google have an average employee tenure of only one year and 1.1 years, respectively. In fact, Payscale reports that the employee turnover rates among Fortune 500 companies in the IT industry are highest among all the industries that they surveyed.
The reason for the short tenure of employees at tech companies is often chalked up to the competitive nature of tech talent, with other companies competing for the same candidates.  To help overcome this challenge here are four ways you can improve tech retention at your business.
Invest in your employees
We're all human, and as such we want to work where we feel valued. While a ping pong table or on-site beer tap are often cited as a way to keep millennial tech talent, these benefits are so common today that they do little to improve long-term retention.
Instead, focus on how you can make your employees feel like the work they do each day is valued by investing in them and their potential. For example, seek out opportunities for your developers to stay up-to-date on emerging technologies and coding languages through online courses or webinars. Provide your tech teams with a separate budget for professional development, so they can support enrichment opportunities like these.
Instead of making employees wait a year for a review, consider doing quarterly or bi-annual employee evaluations to map out their career paths and discuss upcoming promotion opportunities. All of these investments will help to show your employees the value you see in their roles and abilities. Not only will these initiatives benefit employees, but they also directly contribute to the overall talent level and capabilities of your team.
Develop an employee appreciation strategy
Much of the most in-demand tech talent is made up of millennials. While a lot has been made of this generation receiving participation medals growing up, their need for appreciation has less to do with their hypothesized lack of self-confidence, but rather their desire to have an employer recognize the value they bring to the table. This is often misunderstood, but once this crucial difference is recognized, motivating this generation by fueling their self-worth and contributions can be extremely powerful.
Simply put, they will not stay at an employer that uses scare tactics to boost productivity. Instead, implement an employee appreciation program to recognize employees that go above and beyond or are exceptionally skilled or hard working. This can be done on a weekly basis through emails, or it can be established on your internal employee app or platform. Have managers send in nominations of tech employees that deserve a little extra recognition. It goes a long way in adding to their self-worth at the business and creating a culture and environment that people enjoy being a part of. Additionally, sharing your strategic vision and allowing them to be a part of these goals will further motivate them to be a part of the solution and future of the organization.
Create an inclusive, empathetic culture
Speaking of culture, developing an inclusive, empathetic-driven culture is an excellent way to boost employee retention. Studies show that employees stay longer at companies where they identify one or more colleague as a "friend." As we spend more and more time at work, this is a crucial cultural need, to foster good feelings and comfort.
To elevate your culture to one that is inclusive of those from diverse backgrounds and experiences, as well as one that values empathy, implement a new code of conduct and mentorship programs. Send out quarterly employee satisfaction surveys, and create tangible solutions and strategies based on the data from those surveys. Atlassian, an enterprise software company, implemented storytelling and mentorship initiatives and witnessed their workplace environment and coworker relationships improve significantly.
Maintain an effective HR department
Having an effective HR department creates trust between the employee and employer that any issues or assistance needed will be addressed effectively. Having a safe space, with informed professionals, for your tech talent to go to with questions or problems lets your employees know that you take their workplace experience and satisfaction levels seriously.  It also shows that you are committed to providing a place that enables them to do their best work and feel empowered to be themselves while focusing on what matters most: their work.
Retaining tech talent all comes back to making your employees feel valued. They should feel empowered and challenged to do excellent work and continue moving forward to reach their full potential. By incorporating and prioritizing these initiatives, you should be able to retain more of the top tech talent that you need for a successful business. But, don't pack up the ping pong table yet, it's still okay to have a little fun along the way!
Gianna Scorsone serves as the Senior Vice President of Marketing and Sales Operations for Mondo, a national staffing agency specializing exclusively in high-end, niche IT, tech, and digital marketing talent. With over 17 years of sales management and marketing experience, Gianna has the experience and insights needed to bring the two worlds together to make magic.
Never Miss a Beat: Get a snapshot of the issues affecting the IT industry straight to your inbox.
You May Also Like
---